From the "things that were not my idea" category, my ever inventive colleagues have asked me to reminisce about my childhood.  I don't know what secret they have been hoping I would reveal. For the record, here is a summary:
Even though I am a lifelong passionate Philadelphian, the truth is I was born in Cambridge, Massachusetts on the last day of the 1950's.  So my first contribution to my family was a last minute tax deduction for 1959.  By mid-1960 we returned to my father's roots in Philly.  My mother's family comes from upstate New York.  My wife Cheryl and I recently visited the farm/inn across the Hudson River from Hudson, NY where my mother's father grew up.  So, while my grandfather became an eminent OB/GYN in Schenectady, (Dr. Louis P. Tischler at Ellis Hospital), I do apparently have hospitality in my genes.  Not to mention that my mother was a rare female graduate of the Cornell Hotel School back in the day.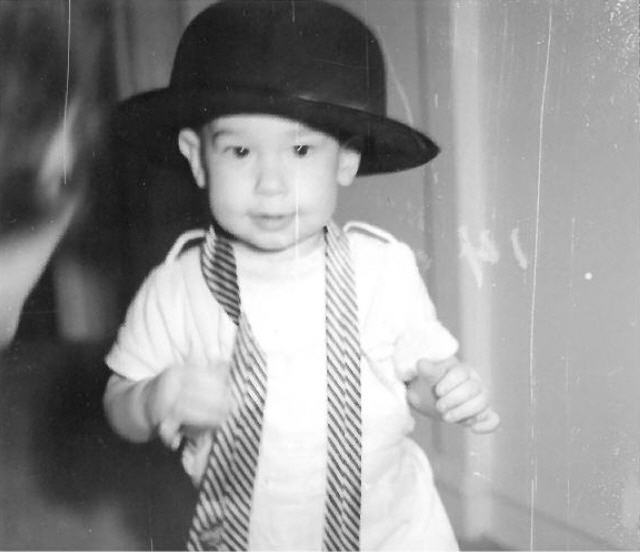 Growing up was mostly about sports, my own and Philadelphia's sports teams.  I did well in school but put most of my energy into tennis, baseball, basketball, football and running.  I went to Camp Kennebec for seven summers in Maine, hence my abiding attraction to that state.  I graduated from Conestoga Sr. High in 1977 and will take this opportunity to acknowledge my track and cross country coach Peter Ramsay who remains a good friend today.  Although I was not a great runner, I was on a great high school track team that could compete with any of the teams I read about in Miami these days.
My main aspiration was to attend Princeton following in my father's footsteps.  When I got there it was even better than I hoped it would be, notwithstanding the back problem that short circuited my rowing career and undermined five of my eight semesters.  After college I went on to law school, not so much because I wanted to be a lawyer but more because I couldn't trust my back to hold up to the demands of a paying job.  Fortunately by the time I finished law school I was more confident in my health and began my career as a lawyer in New York.  One thing led to another and after I attended the European business school (INSEAD) and received my MBA in 1988, I came to Miami to work for Royal Caribbean.
It's hard to explain where my passion for international travel and experiences originates.  My father did a fair amount of international work during his legal career and my parents did several exotic holiday trips.  As for me, except for several occasions where I was canoeing on a river with one side in the U.S. and the other side in Canada, I only left the U.S. once before I was 23, on a family holiday in Jamaica.  Also, I do not recall a single conversation about cruising within my family during my entire childhood, even though my father was providing legal services to Royal Caribbean from its inception. We personified the thinking that cruising was only for inactive people.  Maybe the jogging track on Oasis-class is my way of apologizing for not cruising until I was 27 (on Emerald Seas, for the record).  In any event, I made up for lost time in both global travel and cruising.  Since 1984, I have averaged crossing an international border nearly once every ten days.
So that's the short version.  If this gives rise to any memories you would like to share, feel free to post. Especially if you were delivered by Dr. Tischler.