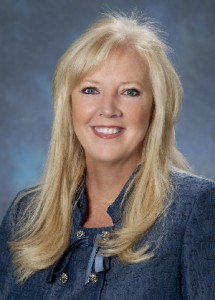 A couple of weeks ago,
Captain Bill
and I hosted the majority of our Captains and Hotel Directors at our annual Fleet Operations Conference which was held in Las Vegas this year.  Since our Marine and Hotel teams work together as one team, we hold a joint meeting to ensure everyone is aligned on key strategies for the year.  Our theme of the meeting was "It Starts with Us" and was focused on leadership and developing our people.
One of the meeting highlights was our keynote speaker, Captain Michael Abrashoff, who wrote a book "It's Our Ship".  He shared how he turned one of the worst performing ships in the Navy to the number one ship.  He really hit on the importance of empowering, developing and supporting your crew, as well as the importance of training.  He was an excellent presenter and truly one of the best speakers I've seen because he had great examples of everything he did and how he was personally involved.
The week also featured a number of key sessions from other departments that play a strong role in the cross functional support of the fleet, including  senior leadership from Marketing, Brand Finance, Safety, Security and Environment, Our Chief Medical Officer, Chief Information Officer, Corporate Controller, and Supply Chain.  The meeting provided a way for each department to update everyone on key strategies to support the fleet, which led to a highly interactive session to discuss some "hot" topics. 
We also had several round table discussions to solicit feedback and suggestions from the fleet on how we could continue to deliver the WOW for our guests.
It was Captain Bill's birthday during the week, so we invited "Marilyn Monroe" to sing to him for his birthday.  There may have been a few show girls as well – all in good fun.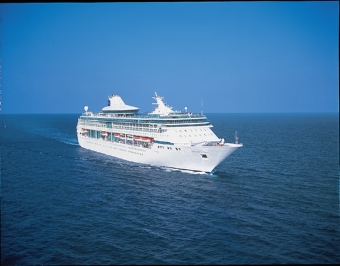 The highlight of the week was definitely the 2010 Awards banquet. The energy and spirit in the room was very special.  Everyone cheered wildly and the evening even inspired a few standing ovations.  It is difficult to describe the sense of camaraderie and spirit that the fleet shares with each other.
Captain Rob Hemstead won an award for the Captain with the most positive comments for the year, and also presented awards for various categories, including friendliest ship.  The most coveted award of the evening is definitely Ship of the Year.  We had a three way tie this year – which is unprecedented.  Congratulations go to Radiance of the Seas, Rhapsody of the Seas and Spendour of the Seas.  We couldn't give a second place because there was a nine way tie for second!