It's a very busy time in the cruise business, but not necessarily a time for big news. We are actively engaged in planning for 2013 as well as beginning to discuss our ship deployment for 2014/5.
Our Project Sunshine work continues in earnest behind the scenes, but alas it is not yet time for us to say anything about our beautiful new ships-to-be. Don't worry, we won't be shy when the time comes.
Captain Bill Wright, whom many of you know from his time as Master of Freedom of the Seas and then Oasis of the Seas during their respective debuts, has concluded his exemplary service as Senior VP, Marine Operations and will return to the fleet as a full time Captain later this year. Some of us think he heard our marketing message "The Sea Is Calling…Answer it Royally" and took it more literally than the rest of us. But it will be to the benefit of many guests and crew to have Captain Bill back on the water full time.
Speaking of Captains, sadly one of our all time finest – Eigil Eriksen – recently passed away. I would like to publicly express my condolences to his family. My best memory of Captain Eriksen was when he and I participated in the Lion Dance when Sun Viking began its Asia program in the early 1990′s (yes I did one with Captain Bang as well).
Last month I had the pleasure of being in Singapore for the maiden visit of Voyager of the Seas. Two weeks later it was Lisa Bauer's turn to be with the ship when it arrived in Shanghai for the first time. No matter who's there, it's an exciting time for our brand in Asia.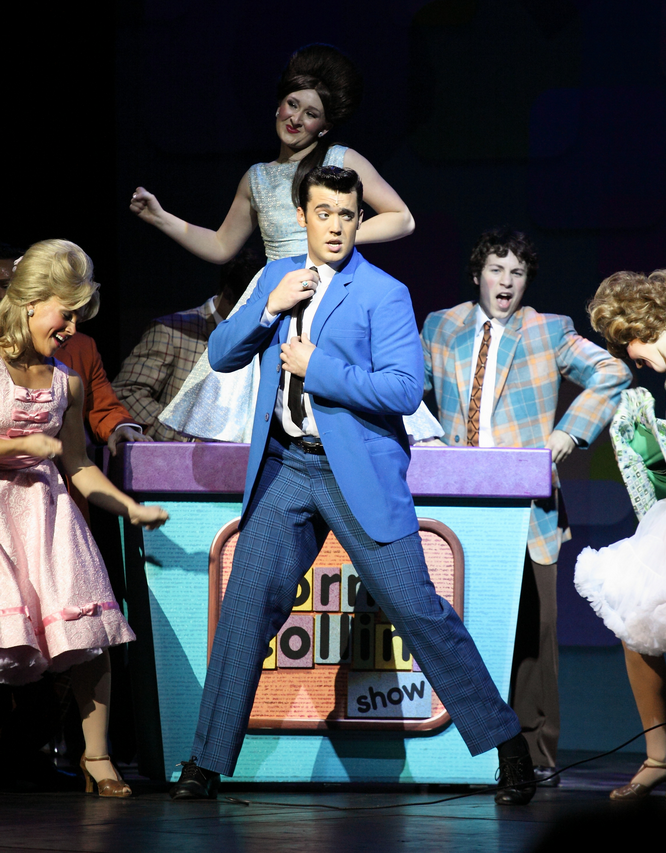 A post script on the Tony Awards – we were very pleased to have been able to showcase our off off off off off off Broadway production of Hairspray live from Oasis of the Seas. It made a very positive statement about the caliber of our entertainment. Despite all of our marketing, we believe most noncruisers do not yet appreciate how good our entertainment has become. Thank goodness the live link worked – it was nerve wracking down to the last second – and we are excited that approximately six million people viewed the performance. The Tony Awards producers were very supportive of this undertaking. Some of the post event media treated our participation in the show as a controversial product placement. Interestingly, the coverage I read was not particularly critical of Royal Caribbean for doing such a product placement but rather of the trend toward more intrusive product placement citing our initiative as an example. If anything, the commentators opined that Royal Caribbean had been given an opportunity it shouldn't have received. From my vantage point, this is the direction in which product placement is moving. Over a half million of our guests per year can see one of Hairspray, Chicago or Saturday Night Fever on our ships which promotes Broadway style entertainment. The Tony Awards audience saw that such entertainment exists on Royal Caribbean International. Makes sense to me.