Introduction by Adam Goldstein

As we have been reporting, we will have eleven ships cruising in Europe this summer visiting 85 ports in 34 countries which provides so many opportunities to visit this fascinating region of the world.  In this blog entry, I have asked Patrick Schneider, Director, Shore Excursions, to update you on some of the highlights of the tour program that will be offered for guests visiting Europe this summer.  Patrick is one of the leaders in Craig Milan's Land Operations group.
——–
Guest blog by Patrick Shneider

My primary responsibility as Director, Shore Excursions, is to oversee a team of Account Managers who identify and develop the tour programs offered worldwide on Royal Caribbean International, Celebrity Cruises and Azamara Club Cruises.  I am passionate about providing our guests the opportunity to experience amazing cultures around the world, to try new things they never thought they would and to simply escape from their day to day routine. As a former Shore Excursion Manager onboard Celebrity Cruises, I spent several seasons cruising in Europe and learned to love this wildly diverse region for its culture, history, architecture, and people.  In my current role, I travel to Europe periodically for onsite inspections and always find a new place to visit or a new experience to try, regardless of how many times I've been there before. 
Since there are so many things to see and do in Europe I wanted to use this blog to share some of my destination and tour recommendations to help first time and returning visitors select ports and cities.  While there are many options for exploring Europe during a cruise vacation, from exploring on your own to hiring a tour guide, my following recommendations highlight great tours that we offer.   
Whatever you decide, the main point is to take advantage of the unique occasion to experience something different, and learn all sorts of new things!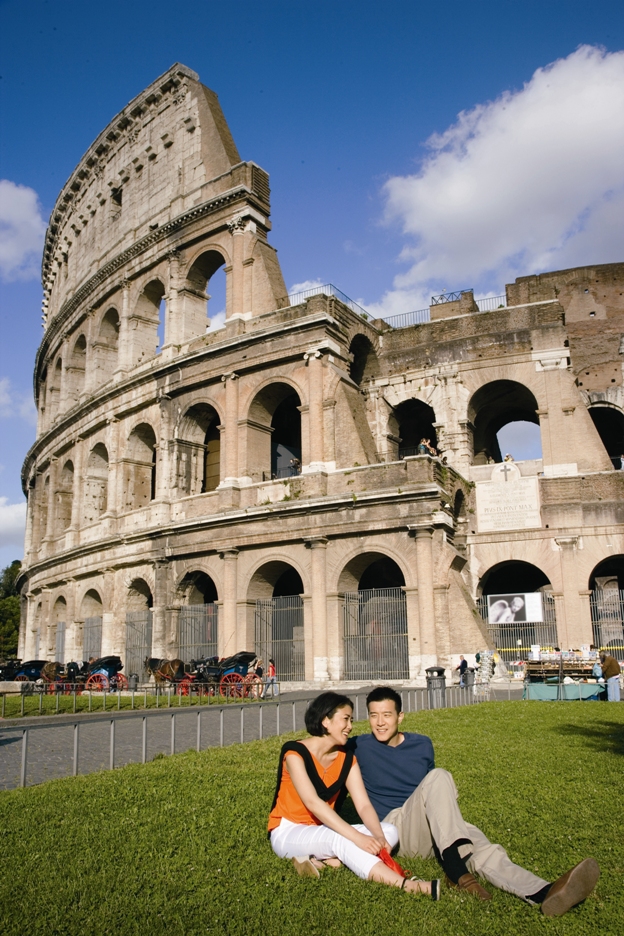 First-time visitors to the amazing city of Rome, Italy via the port of Civitavecchia will undoubtedly want to experience the famous landmarks they've read and heard about.  Rome has an atmosphere and mystique around it, which envelopes its visitors.  It has such a deep and interesting history that even if you have visited the city before, you can go back and see something new.  Don't miss this opportunity to experience one of Europe's most influential cities!  Venues in Rome can be split into religious and secular options with some qualifying as both.  The "Rome, the Eternal City" tour offers a religious overview of the city with visits to the Vatican Museum, Sistine Chapel, St. Peter's Basilica and Colosseum while our "Imperial Rome" tour offers a secular perspective with stops at the Colosseum, Roman Forum and St. Peter's Basilica.  Guests who are returning to this port may want to experience something outside of Rome.  The "Olive Oil Tasting & Scenic Drive" is perfect for guests who would like to take in the flavors and history of Etruscan Italy and enjoy the taste of typical Italian products, all homemade in a typical farmhouse located in the beautiful countryside of Tuscania.  And for the chef (or want-to-be chef), try your hand at making three types of pasta on the "Pasta Making Experience & Lunch" tour before enjoying a five-course meal with several courses of pasta.  Having just returned from a trip to Italy, believe me that there is nothing like Italian pasta. Well, except fresh mozzarella or pizza or wine or homemade olive oil or….
Corfu, Greece is on an island and is the most westerly point of Greece.  For me, Corfu is a perfect example as to why the Greek Islands are so sought after as a premier vacation destination.  It is full of beautiful scenic views, and has an air of relaxation around it.  Even if you just go into the town and walk around, you can feel your stress just melt away.  One of the highlights of Corfu is the Achilleion Palace, built by the Empress Elizabeth 'Sissy' of Austria in 1891 and later owned by Kaiser Wilhelm II of Germany. And one of the most beautiful spots on the island, celebrated for its unique and natural beauty, is the Bay of Paleokastritsa, known as the Capri of Greece. Both of which can be experienced on the "Achilleion Palace, Paleokastritsa & Old Town" tour.  Guests looking for a more low-key experience will love the beaches of Corfu found in the "Dassia Beach Hotel Package."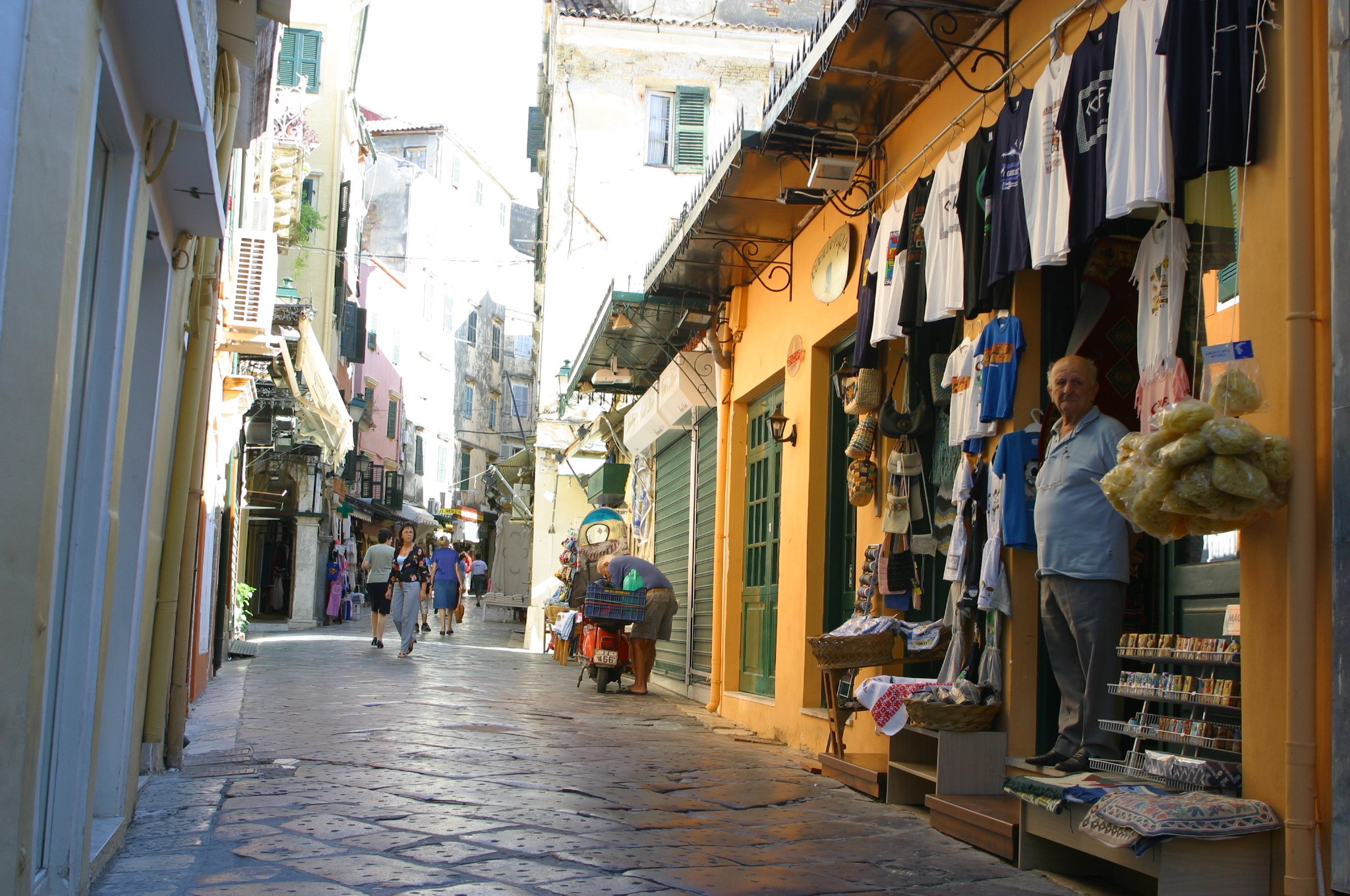 Guests returning to Europe will find the country of Israel fascinating.  It is hard to compare this country with any of our other destinations, when you think of the number of different cultures that have inhabited the region.  What I found most surprising and interesting during my visits were all of the different phases the area has gone through – and that you can explore all of these from the ports we visit.  Royal Caribbean International visits two ports in Israel to provide guests with a comprehensive experience of the country.  The most popular activity from Haifa, Israel is to visit Galilee, the scene of Christ's youth where Jesus was baptized, preached and performed many of His miracles. Other popular sites include the River Jordan, the Mount of Beatitudes, the Church of Multiplication, and Nazareth, which are all visited during our "Nazareth and Galilee – Jesus Ministry" tour.  Guests looking for another unique spiritual tour will enjoy learning about Kabbalah on a tour to its birthplace during "The Saffed Kabbalah Experience."
From Ashdod, Israel, the most popular destinations are Jerusalem and Bethlehem.  On the "Jerusalem & Bethlehem" tour, guests will travel to Jerusalem to visit some of the most sacred sites in the world, including the Garden of Gethsemane, the Western or Wailing Wall and the Church of Holy Sepulcher.  In Bethlehem, guests will visit the Church of the Nativity.  Return visitors will be fascinated by The Dead Sea & Massada excursion.  Here visitors can soak up the history of the moving site where Jewish zealots held Roman armies at bay for three years followed by a visit to the the Dead Sea, the lowest point on earth.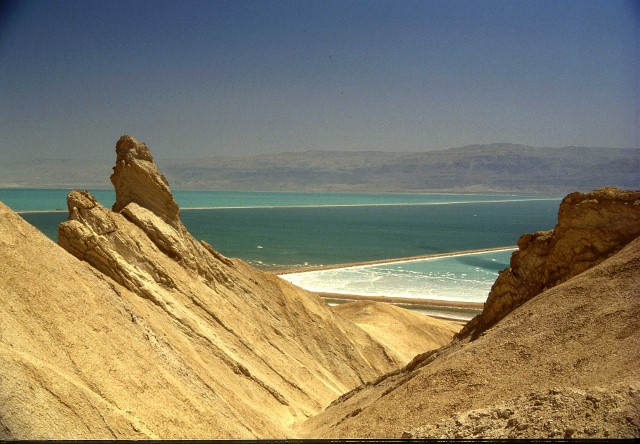 Guests who are looking to take full advantage of the two days in Israel can book the "Grand Overland" tour which features Galilee and Jerusalem and many of the sacred sites I mentioned earlier, as well as lunch in a kibbutz and an overnight stay in Jerusalem with an optional tour of the Old City at night.
Guests cruising in Northern Europe will find the ancient city of St. Petersburg, Russia rich in cultural heritage and a masterpiece of architecture.  I have to confess that St. Petersburg is one of my favorite European destinations.  While its history is not as long as some of the cities in the Mediterranean, it is very rich and displays one of the most impressive periods of the Russian culture.  It is simply fascinating to explore these venues and see how much influence and interaction this empire had with other countries. Additionally, the collection of art and artifacts found in these venues is just beautiful.  As with most cities in Europe, one day is never enough to fully explore all they have to offer.  With St. Petersburg, you're in luck as many of our cruise itineraries here offer two days in port.  Guests can visit their fancy of palaces, cathedrals, museums and much more. On the "Hermitage & Peterhof" tour, guests will visit the Peterhof Palace which is a testament to the pomp, pageantry and extravagance of Russia's ruling class. Also on this tour is Yusupov's Palace which became known as the place of Rasputin's assassination.  On the "St. Petersburg Cathedrals" tour, guests will visit St. Isaac's Cathedral which is one of the world's largest cathedrals, the Cathedral of Resurrection on Spilled Blood, which was built on the spot where Tsar Alexander II was assassinated, and St. Nicholas Naval Cathedral, which combines the Baroque style with elements of traditional Russian architecture. 
Of course, no trip to St. Petersburg would be complete without a visit to the Winter Palace, which is home to the Hermitage Museum. This enormous complex is comprised of five buildings and displays one of the greatest art treasures in the world. Today, the museum contains more than 3 million exhibits, rivaling the Louvre and Prado in architectural, historical and artistic magnificence (after 10 visits to this fascinating museum, I've probably only seen 30% of its displayed contents).  On the "Exclusive Hermitage Museum with Gold Room" tour, the highlight is a visit to the Golden Treasury Room which contains the famous Scythian and Greek gold, numerous royal gifts, and a collection of Western European jewelry made by the most prominent jewelers of the time.  Guests looking for a perspective on today's Russia will enjoy the "Local Life Experience: Metro Ride, Kuznechny Market" tour.  Or take advantage of the opportunity to visit the home of the Kremlin on the "Journey to Moscow" tour.
I've only talked about five of the 85 ports we're visiting this summer in Europe – if I had unlimited time and space, I could go on for hours about all there is to do in these ports (fortunately for you, that's not the case).  For more details on the tours I referenced and the hundreds of other tours we're offering, you can visit www.RoyalCaribbean.com/ShoreEx.