With the U.S. elections rapidly approaching, everyone is taking polls.  The candidates leading the polls tout the results and the candidates trailing the polls discredit the results.  Meanwhile, I am going to take a poll as well.  My poll consists of one question:
Are the following two sentences I recently received from one of our more spirited guests, via email, a compliment or not?  The sentences are:
I can always count on you to say "no" without actually saying "no." As one of my favorite clients used to say "you have the gift of being able to tell someone to go to hell and make them look forward to the trip."
Personally, I'm not sure.  I think this can be interpreted anywhere from high praise to condemnation.  So feel free to cast your vote, and to mention any all-time email favorites you have come across since email changed our world in the 1990′s.  It's not yet 10 a.m. today, and I have already deleted 94 emails from my in-box.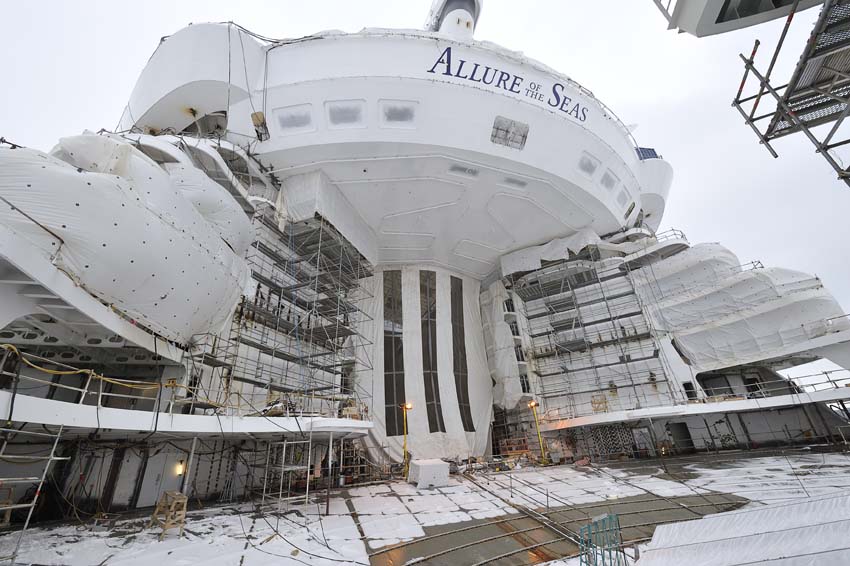 We go to Finland next week to take delivery of Allure of the Seas.  Suddenly everything is happening either for Allure or in relation to the timing of Allure's events.  We saw the run through of Chicago: The Musical  yesterday at our production studio in Hollywood, Florida.  I told Lisa Bauer I wouldn't write about it.  I lied.  It was awesome.  Yes, Allure of the Seas is the Ship of Entertainment.  Sorry, Lisa.