Vicki Freed wrote at length about our worldwide Travel Agency Appreciation day in early June.  I will only add two comments.  First, I very much enjoyed my day visiting five quite different travel agencies and listening to their business strategies, opportunities and challenges.  We are very fortunate to enjoy strong relationships with the travel agency community.  I thank them for the business they do for us.  Second, I traveled around with our Southeast Regional Sales Director Mary Lynch.  I don't see Mary often and it was a real pleasure to spend quality time with her.  Like me, she joined Royal Caribbean in the 1980's.  She is an example of numerous colleagues with whom I have "grown up" in this amazing business.  There is a bond of shared experience even if we don't actually spend much time together.  It is often said that in the 21st century business people will not stay very long with any one company.  To the extent this comes true, a lot of people will never know how special these bonds can be.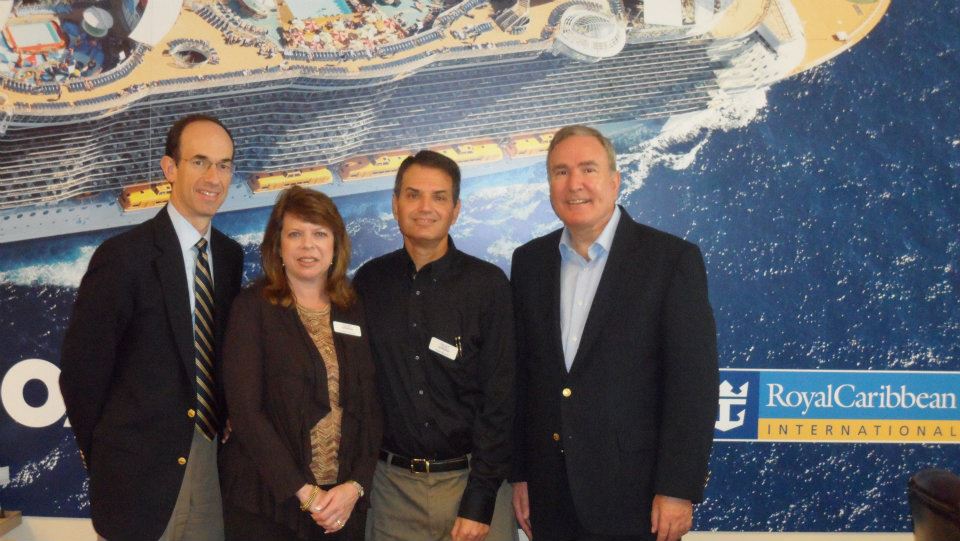 I attended Game 5 of the Heat – Celtics series.  As many readers will know, I am not a fan of either team.  It was an interesting experience to watch such an intense and competitive game with no preference as to the outcome.  Some people assert that NBA players are the world's greatest athletes.  That's not a debate I care to host on this blog.  I will attest that their athleticism is extraordinary and the cat and mouse strategies that comprise games within the games are more apparent when one has no rooting interest.  Not to mention that the referees seem considerably more fair when you don't care.
I've been training hard and really looking for a good race result.  I was willing to take one at any distance.  So when I ran 2:29.91 for 800 meters at the Northwest Track Classic in Miami the other day I was happy to hit 9/100 of a second below a barrier.  It's the first time I've been under 2:30 for 800m since the spring of 1977.  I'm still about 12 seconds off of the really good runners my age around the country (and over 20 seconds behind the great ones) but I'm still getting faster so time will tell.  It's remarkable what 9/100 of a second can do for the mood of a runner.