There are many enjoyable days in this job.  Of course, some are better than others.  One of the better ones transpired recently in Mexico City.  We launched our company office in Mexico to do the sales and marketing for Royal Caribbean International, Celebrity Cruises and Azamara Club Cruises.  There is a different company office already existing in Mexico City for our sister brand, Pullmantur Cruises.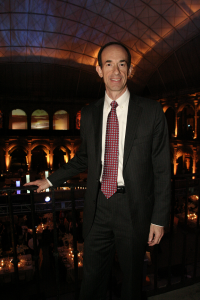 True to my crazy lifestyle, I flew into Mexico City in the morning and out first thing the next morning, my third major round trip from Miami in a nine day period.  The Mexico "winter" weather was absolutely stunning, affording incredible views of this 24+ million-person city ringed by mountains.  I attended various meetings with my colleagues, media and government tourism personnel during the day. Just as in our other 9 foreign offices, there is a management team of enthusiastic, talented professionals who love to promote our brands and are passionate about the company. 
The feature launch event took place at a stunning location – the covered courtyard of the Colegio de las Vizcainas, an 18th century Baroque building that started as a school for Basque girls.  There were about 300 guests comprised of travel agents, media, government officials, bankers, Crown & Anchor Society members, a member of our Board of Directors and various others.  The entertainment was a Beatles tribute band – that seems to work everywhere.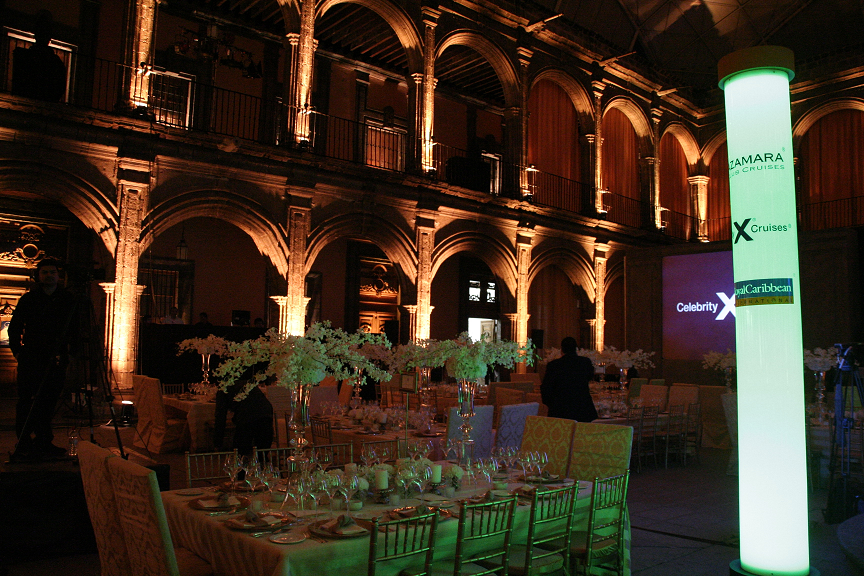 Thanks and good luck to Gabriela Gonzales Saul, our Country Director for Mexico, and her team.  Royal Caribbean International is already the leading brand in Mexico and we look forward to a bright future there.  Thanks also to American Express, which played a key role in developing our brands as our International Representative in Mexico for over 20 years.  They remain a major producer for us and a valued partner.