Introduction by Adam:
Lisa Lutoff-Perlo, our Executive Vice President of Operations, is one of the first people I met when starting my career at Royal Caribbean. In an effort to learn about the cruise business I joined Lisa in Boston for a couple of days where we visited several travel agencies, one of which was located in the back of a shoe store. But that is a story for another day. I asked Lisa to introduce herself to our readers, as she will frequently blog in this space, especially as we get closer to sharing details about Project Sunshine.
____________________________________________________________________
Hello, everyone. I am excited to introduce myself to all of you in my first blog!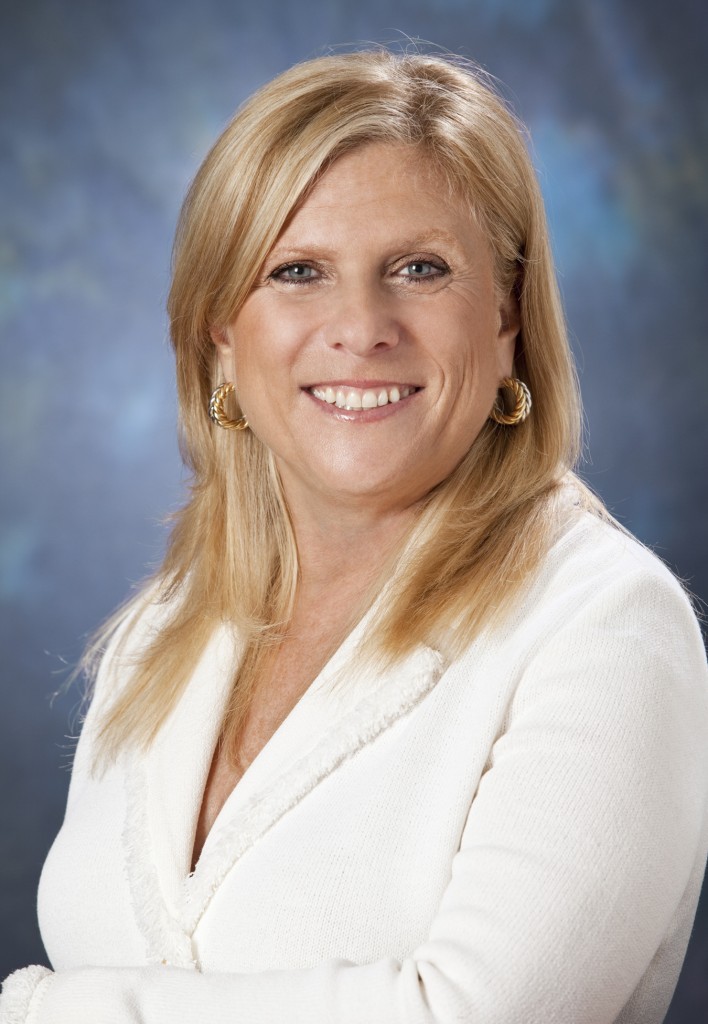 I was recently promoted to the role of Executive Vice President of Operations for Royal Caribbean International where I lead Marine, Land, and Hotel Operations which includes Entertainment and Activities, and Food and Beverage, and other fun areas like casino, shops, spa, and shore excursions.
I've worked for Royal Caribbean Cruises Ltd. for over 27 rewarding years and had the pleasure of serving in various roles with both Celebrity Cruises and Royal Caribbean International. I am from Gloucester, Massachusetts and started working at Royal Caribbean in 1985, as the District Sales Manager for Canada and New England after graduating from Bentley College and a short career in the hotel industry. Over the years both Royal Caribbean and the cruise industry have dramatically grown and I have grown as well, taking on many roles in Sales, Marketing, and Operations. Watching our industry and our company grow has been a thrilling experience.
In 2005 after working in Sales & Marketing on the Royal Caribbean brand for 21 years I moved to Celebrity Cruises. As the Senior Vice President of Hotel Operations for Celebrity I was ultimately responsible for transforming the guest experience. I accomplished many things at Celebrity, but I am most proud of delivering the Solstice class of ships, which was recently completed with the introduction of the Celebrity Reflection. Being back on the Royal Caribbean brand, I now feel as though my career has come full circle.
I believe in working across functions, disciplines, brands and thinking globally while taking a holistic view of our business and the guest experience. One of the things I am excited about is capitalizing on the synergy between land, marine and hotel operations to create a seamless experience for our guests. Our guest's satisfaction is at the center of everything we do, and my ultimate goal is to make sure the Royal Caribbean guest experience is always as good as it can possibly be. I am also working with many others on some exciting innovations for Project Sunshine and am looking forward to sharing those details with you during the coming months.
I have worked with tens of thousands of people in this complex yet amazing industry and I am most impressed by the dedicated crew members that deliver phenomenal experiences to our guests every single day.
One thing I hope you to take away from this blog introduction is that this is a dynamic and growing company with lots of opportunity. I started my career making sales calls and ended up running a huge operation and a large fleet of ships. How lucky can a girl get? I am excited about this new chapter in my career and I look forward to sharing upcoming initiatives with you in future blog posts.
In the meantime, I wish you a very happy and healthy New Year.