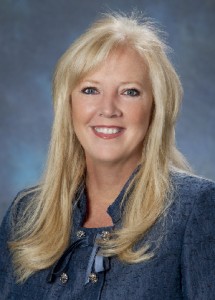 By Lisa Bauer
The music is some of the most recognizable in the world. The movie single- handedly launched the world wide disco phenomenon. It was the idea that Saturday Night Fever has such global appeal that inspired us to add this amazing show to the entertainment line up on Liberty of the Seas in April of 2011 as she transitions to her first European season. Most importantly, it was our guests that selected this show when we did a survey searching for show options for Liberty of the Seas. I, of course wasn't surprised this show was selected, especially watching the reaction that our 70's night party had onboard with everyone singing and dancing in the Royal Promenade, and it is a standing (OK dancing) room only! This show also appeals to all ages, as one of my fondest memories is twirling with my 11 year old nephew Kyle after he asked me to dance to "Night Fever."
We know that entertainment is one of the most important elements to our guests, and since we've introduced Hairspray and soon to premier Chicago: The Musical, it is clear that this level of Broadway and West End productions have truly elevated our entertainment line up. Of course, it also means that we can't even take a breather after Allure of the Seas . My entertainment team, fresh off delivering a plethora of parades, ice, water, and production shows on Allure of the Seas, will not have any rest – but rather will head to New York next week to begin the auditions for Saturday Night Fever. We will begin a search for 24 talented cast members that will bring this show to life. I have no doubt that the theatre on Liberty of the Seas will have our guests out of their seats and singing and dancing to the Bee Gees' mega hits during these shows!
Liberty of the Seas certainly has a special place in my heart – her initials are LB, as are mine. She arrived in the US during the inaugurals on my birthday back in 2007, so I am thrilled that during her dry dock in January, we will be adding a number of exciting features that our guests truly embraced on Oasis of the Seas . Everything from Cupcake Cupboard to a nursery, our award winning digital signage, outdoor movie screens, our DreamWorks line up, and 3D movie capabilities will all be new features.
Get your dancing shoes on and get ready to join us on Liberty!