Very similar but completely different. Make sense? I am talking about the return of the Royal Caribbean Cruisers track & field team to the USCAA Corporate Challenge Cup the weekend of July 14th – 15th in San Ramon, California.  We reassembled at the same fantastic high school track and competed against mostly the same competition as last year in our debut.  This year, under the direction of our captain Dave Long, VP Finance & Administration for Celebrity Cruises, we had a much better idea of what to expect, how to prepare and how to score. Although we lost some of our best runners to injury in the weeks leading up to the meet, we brought a capable team and a definite fighting spirit.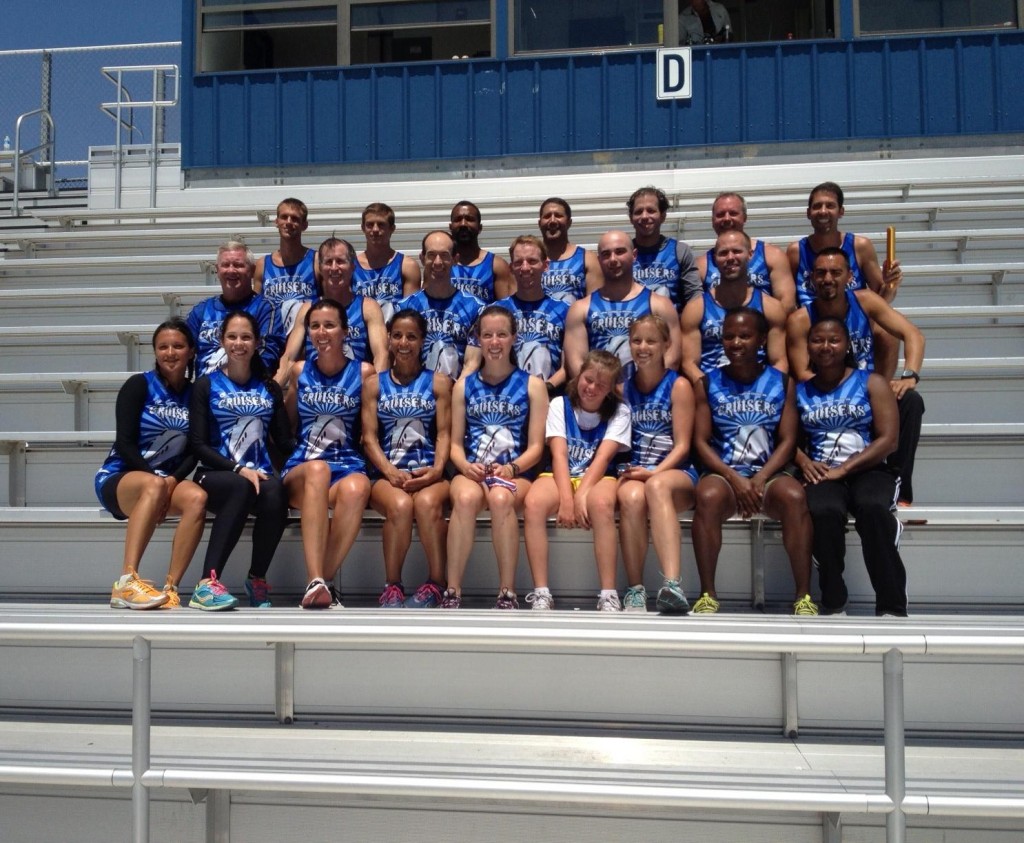 The good – we gave a great account of ourselves, vastly improving on last year's performance. We scored many first place finishes in our division and in at least one relay we beat GE's time from the larger division. GE is the overwhelming top company team in this meet every year. In fact, it's hard for good GE runners to qualify to be on their team. I was scheduled for the maximum of four events. Saturday I started with a 5k on a demanding course with a hill unlike anything we see in South Florida. Later on Saturday I equaled my personal best with an 800m leg in 2:29. Sunday afternoon in the Senior Relay, I took the baton on the anchor leg of 600m with a nice lead courtesy of my teammates Bo Franz and Fernando Maggi and held off two runners who are better than I am to win the event with a 1:48 leg. It was fun to cross the line first in a national meet.
The bad – despite our significant improvement in most events, we were only able to move up from last year's 3rd place to 2nd place this year.  The championship came down to the last event and the SCVAL team (I think that stands for Southern California Valley but I'm not sure) was a little too good and amazingly better than last year. I have to give them credit for their performances and we will aim to improve and beat them next year.  The only curious aspect of this budding rivalry is that SCVAL doesn't seem to be a company but rather a collection of gifted athletes of various ages.
The ugly – For my 4th and last event I only needed to start a relay with a 200 meter leg.  If you take off the two zeros, that's how far I got.  As soon as the starter's gun went off I planted my right foot and my calf muscle gave way.  That was the end of my meet and the end of my summer/fall racing season as well.  It is frustrating to lose my chance to return to masters nationals with three weeks to go after working so hard for 49 weeks but I got hurt doing what I am trained to do.  So the focus is on rehab for now.  My coach Armando Cruz is never fazed and just moves forward from wherever we are.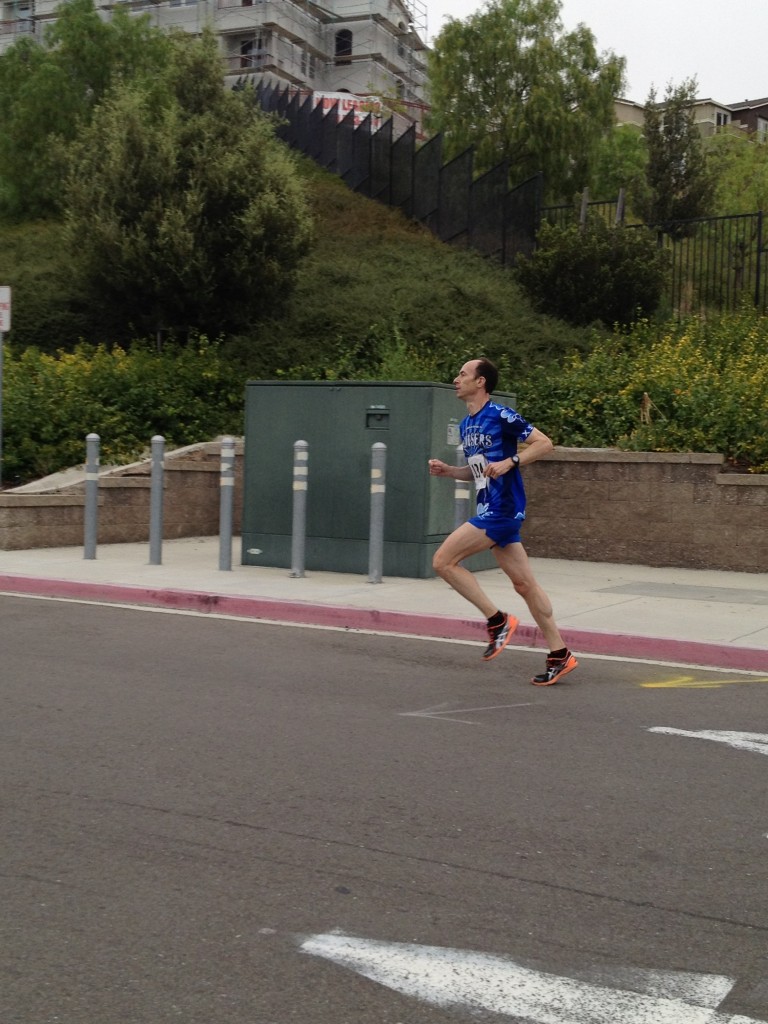 Notwithstanding the unfortunate ending, I would like to express my appreciation to Dave and all of my Cruiser teammates for competing so hard and so well and also for being such a pleasure to be around.