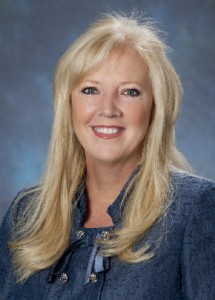 Today is day two of the crossing onboard Allure of the Seas.  There is a lot of activity going on all around the ship.  So far Captain Hernan Zini has kept his word on the good weather because the seas are calm and the sun is shining.  So far so good

As I walk around the ship, the entertainment team is blocking Blue Planet and installing the scenery and set design, the lighting and finalizing costume fittings.  The singers and dancers continue to rehearse and we expect to have the show completed and ready for a full run through for the crew by November 8th.   This time last year we weren't even in the theatre yet, due to the challenges we had with some of the theatre rigging, so what a difference it has made to enable us to be so far along with the show.
The Food & Beverage team has a lot going on, and we are in the process of finalizing the waiter selections for the various specialty dining venues.  The interviews will be completed today and we will be advising everyone of their assignments.  Later today we will be meeting with Chef Molly Brandt from 150 Central Park to assign the wine pairings with the menu.  Should be an interesting evening.  Some days at work are better than others……..
The vibe onboard is exceptionally positive and the crew really seems to have an extra spring in their step.  The Executive Committee onboard has done a great job welcoming the crew to the ship, including everything from boarding the charter planes when they landed to introduce themselves, to standing in the rain and personally shaking every crew member's hand and welcoming them aboard.  Because the ship was completely ready to go, everyone is focused on service, training and getting ready for guests, versus trying to get the venues ready, and it has made a tremendous difference in the level of stress and overall atmosphere.  The camaraderie onboard is the best I've seen, and everywhere I've been so far the crew is in great spirits.   As an example, last night the Food and Beverage team threw a surprise party for Chef Marco.  Chef Marco is our Senior Executive Chef for the fleet and has been with us for seven years.  We have 18 senior level chefs onboard, and I think they were all at the party.
Tonight we are officially opening the casino and will do a special event for the crew.  Everything that isn't won in the casino will be donated to the crew welfare fund.  More on that tomorrow.