Last week was a big week for announcements with the reveal of some of the new features Allure of the Seas will offer and the news about the "Oasis-izing" of Freedom of the Seas and Liberty of the Seas in several exciting respects. We are pleased about the reaction to these announcements and hope as many of you as possible are able to have the opportunity to cruise on these wonderful ships in the near future. And not to worry, there is more exciting news ahead.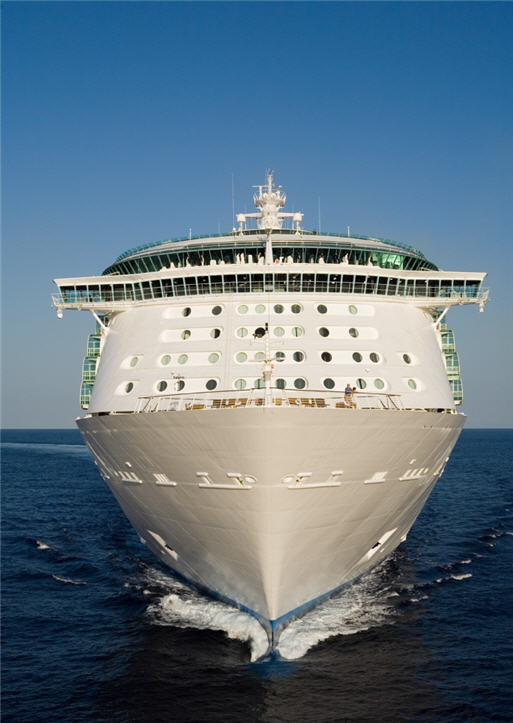 In the meantime, this Tuesday and Wednesday we are having one of our very occasional WOW Sales for sailings on or after September 1, 2010. I encourage you to contact your travel agents during those two days and to take advantage of the special opportunities these rare Sales present. Guests benefit not only with an onboard credit to enhance their cruise experience, but with a 50% reduction in the initial deposit required to hold their booking. We've even included Oasis and Allure in this short-term sale!
One of the very nice aspects of the brave new world of social media is the ability of Royal Caribbean aficionados to post their praise of our employees who deliver the WOW before, during, and even sometimes after the cruise. I encourage you and your friends to let us know about your favorite Royal Caribbean experiences through our Facebook site, Twitter, Youtube, Flickr, this blog or anywhere else in the social media universe you prefer.
I really did just say after the cruise, too. What could that mean? Well, at the moment, we have a situation where a guest was erroneously promised that his karaoke performance would be on the Cruise in Review DVD. It was a mistake on our part to promise that because the DVD is a general review of the cruise, not a specific filming of every guest's experience (some of you might be thankful for that!). Nevertheless, we looked into this particular situation because it was so important to the guest, and it turned out by coincidence that we do in fact have footage of the performance in question. So we are in the process of delivering the new DVD material to the guest.

Other things that are going on:
My child welfare world is roiled by the Florida Legislature's refusal to fund the necessary level of benefits to former foster children who aged out of the system without having been adopted or having been reunified with their families. These 18 to 22 year olds, of which there are hundreds in Miami-Dade County alone, will soon be receiving sharply reduced stipends that are meant to enable them to pursue their education and prepare themselves for adulthood. The politics are substantial and the outcome uncertain, but if these young people don't receive the support they need, there will societal consequences.
My energy security world is also in a very interesting phase. You don't need me to tell you it's hard to get things done in Washington DC these days. Our Energy Security Leadership Council and our affiliate the Electrification Coalition are ramping up our efforts to create political will to spur electrification of road transport as a primary means of reducing U.S. dependence on foreign imports of oil. Obviously it will take a long time to achieve a meaningful shift from gasoline powered vehicles to electric powered vehicles, but it is possible that even in grid-locked (sorry!) Washington DC, we may be able to gain traction to move this effort forward.
Finally, I was in Fontainebleau, France for less than 48 hours to attend a leadership summit and receive an extraordinarily generous honor from INSEAD, the business school I attended for my MBA in the late 1980's. What a great place, with people from everywhere learning from one another and enjoying one another's company. The experience of studying there was so compelling that a permanent bond is in place amongst my classmates. It was great to renew that bond with several of them. INSEAD concluded its 50th Anniversary celebration and recognized me as one of the 50 Alumni for the first 50 years who "changed the world". That's their words, not mine. I am extremely appreciative to have received such a high honor from a place I feel so strongly about.
I do not recommend a 9+ hour flight as a race preparation strategy, however yesterday I got off the plane from France at 2 p.m. and ran personal bests in the mile (5:33.3) and 400m (68.3) in an evening track meet at UM. I don't mind getting older as long I keep getting faster.