I receive emails asking "why did you let so and so in the dining room with that on?" and other emails asking "why didn't you let me in the dining room?" Our intention is to establish reasonable rules and then to enforce them. This area involves degrees of difficulty that can challenge us and create frustration for our guests. If the dining room staff notices guests entering the dining room who are not dressed according to the guidelines they should notify the guest. If the guest is already seated, it is more difficult to broach the subject with him/her.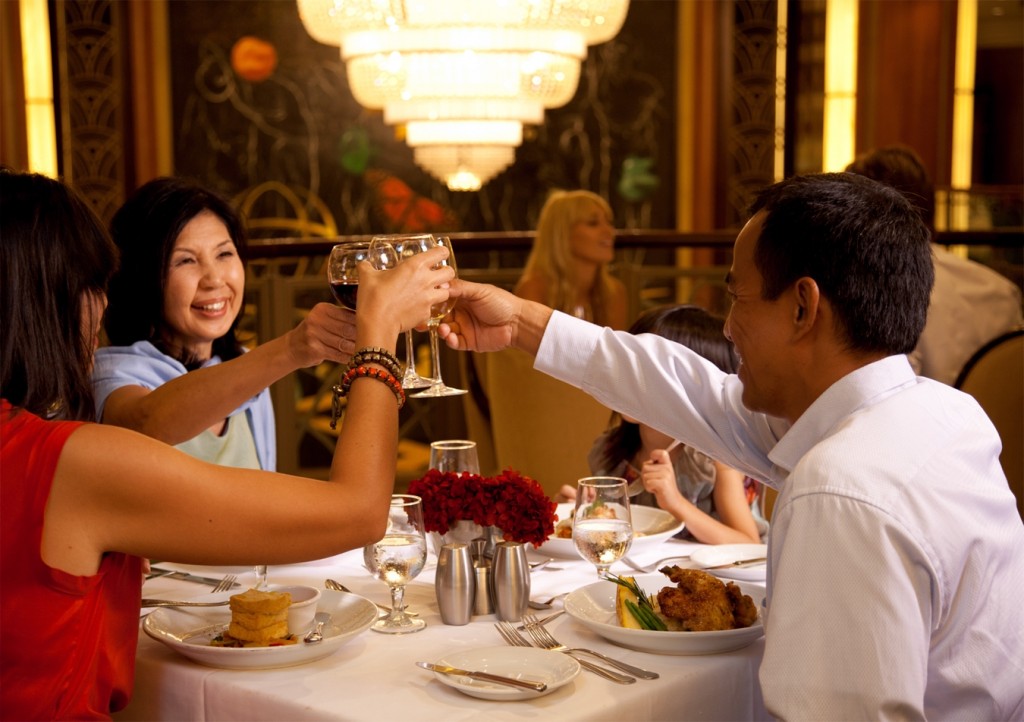 Across the fleet we follow the formal night dress guidelines that are printed in the Cruise Compass.  What we consider appropriate dress for formal nights has changed over the years due to style trends.  For example, baseball caps and hats are not permitted at dinner, especially on formal nights. But on some itineraries we have a guest mix that prefers to wear cowboy hats when they dress up so we allow it. In addition, shipboard teams may struggle with enforcing the formal night dress code due to the itinerary, especially on days when we remain in port until late in the day as guests may have limited time to get back to their staterooms to dress up.
Please rest assured that we will continue to focus on the most appropriate way to enforce our dress code.