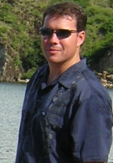 As we have been reporting, our cruise ships will start calling on a new destination in February 2011 – Falmouth, Jamaica.  Voyager of the Seas will be the first Royal Caribbean ship to visit Falmouth on February 17th and Oasis of the Seas and Allure of the Seas will begin calling in March 2011. We are excited to be part of the development of this new port of call.  In this blog entry, I have asked Patrick Schneider, Director, Shore Excursions, to update you on some of the highlights of the tour program that will be offered for guests calling on Falmouth.  Patrick is one of the leaders in Craig Milan's Land Operations group.
—-
Guest Blog Post by Patrick Schneider, Director, Shore Excursions
My primary responsibility as Director, Shore Excursions, is to oversee a team of Account Managers who identify and develop the tour programs offered worldwide on Royal Caribbean International, Celebrity Cruises and Azamara Club Cruises.  As a former Shore Excursion Manager onboard Celebrity, I am passionate about providing our guests the opportunity to experience amazing cultures around the world; to try new things they never thought they would; and to simply escape from their day to day routine. My team and I travel to many of these destinations for site inspections (yeah, it's a tough job but someone's got to do it!) and we've been visiting Falmouth regularly as the work progresses.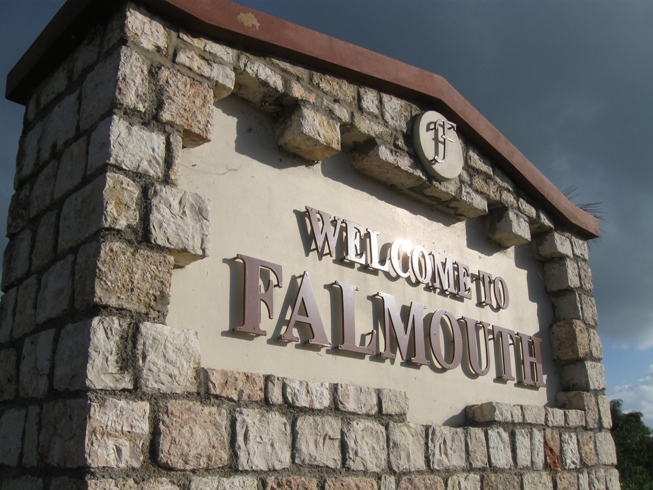 Falmouth once played a significant economic role as a trade and shipping center during the English colonial period.  From the wharfs of Falmouth, sugar, rum and coffee were sent to England.  Ships carrying African slaves and all kinds of fine goods arrived in Falmouth, dropping anchor in the bustling port town in order to serve the necessities of 18th Century colonial life (such as fine furniture, French wines and Chinese Porcelain).
This time period produced much of Falmouth's historic district including the Court House, the Water Square and other public and private buildings, which makes this town one of the most important historically in Jamaica. 
In the early 1830′s, shipping activity moved to deep-water ports and slaves were freed in Jamaica. Both events caused Falmouth to lose its main economic activity and over the years the town lost its luster and most building went into a state of disrepair. 
Very little development has occurred in the town over the last 100+ years.  However, about eight years ago, Falmouth Heritage Renewal, a Jamaican non-profit organization, was charged with the restoration of Falmouth's main buildings.  Since then, other Jamaican institutions along with the University of Virginia's School of Field Architecture have also joined forces to help document and restore Falmouth's historical buildings.  Finally, the Historic Falmouth Cruise Port, a joint venture of the Port Authority of Jamaica and Royal Caribbean Cruises Ltd. is bringing international attention to this century long forgotten and ignored town.  The Historic Falmouth Cruise Port is serving as a catalyst for the town's rehabilitation and beautification as well as raising awareness of the importance of documenting and preserving Falmouth's history for future generations.
In addition, and just as important to our guests, the new port will serve as a gateway to three well-known tourist destinations within Jamaica: – Ocho Rios, Montego Bay and Negril. Guests will have many options for activities in Falmouth and in its surrounding destinations.
In February, we will have more than half of the site's exterior complete and by mid-March almost all of the building exteriors are expected to be finished. Construction is scheduled to conclude by the first of June.  Since the Falmouth Port facilities will still be under construction for initial ship calls in February we encourage guests to participate in an organized tour as the best way to experience Jamaica from this new port-of-call. 
Long-time guest favorites, previously offered from Ocho Rios and/or Montego Bay, will continue to be available. These include visiting or climbing Dunn's River Falls, swimming with dolphins, plantation/great house tours, river rafting, canopy tours, horseback riding, as well as several different beach/resort breaks.  In total Falmouth, Jamaica actually has more tours available than any other port in the Caribbean!
There will also be get-away options in the parish of Trelawny where Falmouth is located, including a walking tour and a horse and buggy tour of the historic port of Falmouth. This will provide guests the opportunity to learn more about the history and culture of this unique part of Jamaica. One can also take a helicopter tour of either the local Falmouth area or over to Dunn's River Falls for great scenery and photo opps.  Guests will also have the opportunity to visit "Cockpit Country," Jamaica's largest remaining contiguous rainforest, via a 4×4 safari tour or a cave exploration adventure. 
Jamaica is famous for its beautiful mansions and Good Hope Great House is a local example of these former working plantations.  Good Hope Great House was built in the 1700′s and restored in its entirety, with paintings, antiques and the lush surroundings of a 2,000-acre working enterprise. Guests visiting the property can walk on the lands once owned by the largest planter in Jamaica, John Tharpe, and travel to the ruins where the water wheel and kiln still stand today. There will be several tour options available from Good Hope Great Estate including a horse and carriage ride, a tour of the great house and grounds, and will either include a fine dining experience of Caribbean cuisine, a traditional high tea experience or a taste of the wondrous spices of the Caribbean.
Our team handles the tour programs for over 400 ports-of-call and we offer over 4,500 tours worldwide. Every visit to these ports, whether for the first time or as a frequent visitor, offers an opportunity for new experiences.  Falmouth will not disappoint.