Every year, millions of guests sail onboard Royal Caribbean's 22 ships. And when any one of those potential guests asks me how to book, I always say the same thing, "Use a travel agent!"
I'm Vicki Freed, Senior Vice President of Sales and Trade Support & Services at Royal Caribbean International. You may be surprised to learn that travel agents sell the majority of our vacations each year. They are amazing "interpreters" of the Royal Caribbean experience, and we work 'round the clock to bolster their sales success, with agent support teams across the U.S., Canada, and our global offices.
A couple days ago, June 6th, we took a companywide pause from our everyday work to celebrate travel agents with our World's Largest Travel Agent Appreciation Event. Everyone from our company, including chairman to me to our support specialists made more than 2,600 phone calls and agency visits, plus reached 29,000 agencies via email and video to simply say "Thank you for all you do."
I say "Thank you" and mean it – I owe a lot of my personal success to travel agents. Thirty years ago, with bigger hair and much bigger shoulder pads, I used to call on travel agents as a representative for a cruise line in Southern California.  They have been a big part of my career ever since, and I still feel the same way about them – privileged to serve a group that's so passionate about what they do.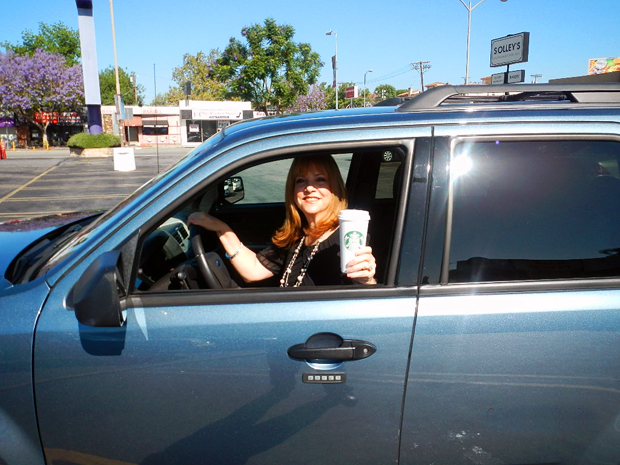 And so, for this Travel Agent Appreciation event, I decided to go back home to where it all started. A five-hour flight and one Starbucks stop later, I was on the road again in San Fernando Valley to visit old friends and make some new ones.
Now, I can't remember so far back as to tell you which agency was the first one I ever visited as a fledgling sales rep. But I did get to see a friend who remembers me as the first sales rep that ever visited him. Steve Orens, president of Plaza Travel, joined his parents' agency 22 years ago. And I was the first sales rep he ever met at his new job! I've had the pleasure of watching Plaza Travel grow from the "little agency that could" into an agency with three locations, 75 employees, a network of home-based agents, and $50 million in sales annually! And just this month, Steve, the dependable son that joined the family business, graced the cover of Luxury Travel Advisor magazine.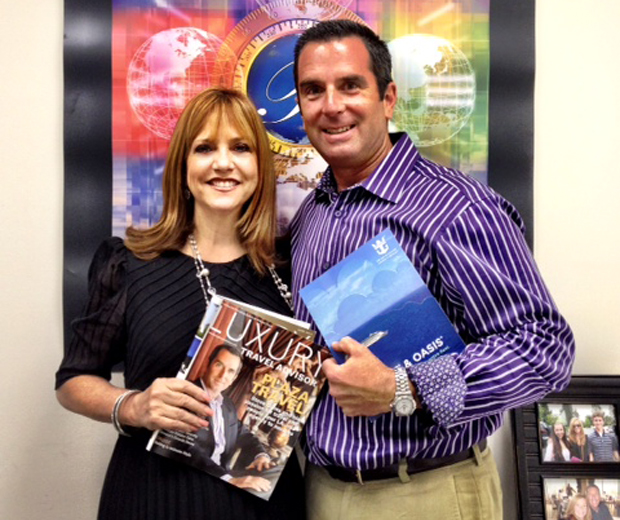 This is just one example of the outstanding success a travel agency can enjoy when they have a clear vision. Undoubtedly, the hallmark of a successful travel agent is personalized, attentive service. From there, the course for greatness is charted by many factors: passion, leveraging relationships and resources, constant reinvention and new marketing ideas. My friend of more than 30 years, Ron Archer, can tell you something about that. He's always reinventing his business approach to stay relevant and attract more clients. He recently started group cruises that take his passion – cycling – and turn it into profit. His cruises bring together those with the same interest, for cycling adventures through beautiful ports of call.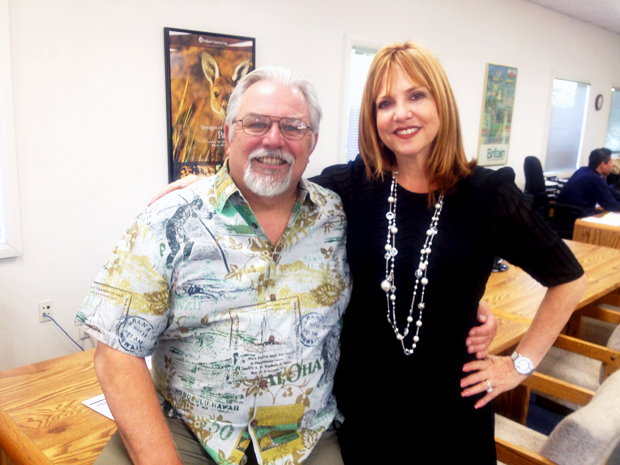 My California day was filled with many more familiar faces, lots of reminiscing, and of course, appreciation for the difference travel agents make. No matter which coast you're on, there's a travel agent near you who's waiting to invest a lot of time, expertise, and thought into your vacation memories. And why shouldn't you take them up on it? Vacations are the moments that punctuate our lives – the memories that stand out the most when we look back 30, 50, 70 years later. Trust an expert with this precious time. I can promise they'll make it your best vacation yet.