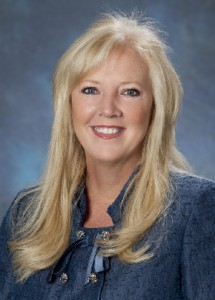 We continue to open more and more of the unique venues onboard Allure of the Seas.  I received an e-mail from Christian Compton, our Project Manager for Fleet Design and New,Building, giving me a hard time because we hadn't opened the Guess Boutique yet.  When we came up with the idea, the space was already designed and built, so Christian and team had to completely redo the store.  I promised him if he built it, it would be very successful.  So today when I received a note from him asking why the first Guess purchase at sea hadn't taken place yet I decided today was the day!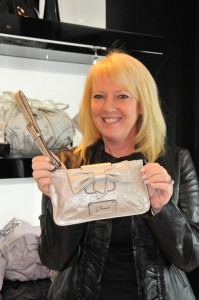 Last year on Oasis of the Seas we had the first Coach purchase at sea, and today I had the honor to make the first Guess purchase in our very chic Guess store.  We had a big ceremony complete with a ribbon cutting and champagne.  Captain Zini and I co-hosted the event.  He made a toast and said he hoped that the store would be very successful,  that our guests would love it and  it would make a lot of revenue…..except from anyone related to him.  I replied that I wasn't toasting to that, and because he said that, he had to buy his wife Anja a present.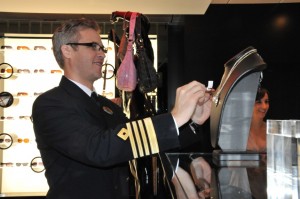 We officially opened the store and I bought the first Guess bag, and Captain Zini bought the first piece of jewelry for Anja.   These pictures are pretty funny so I thought I would share them.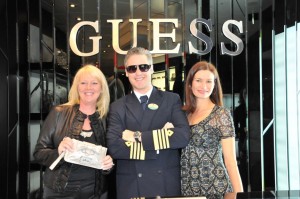 The Guess store features handbags, jewelry, watches and sunglasses and is really cool.  We wanted to take a picture to commemorate the event, and Captain Zini had to have sunglasses.   You can see why he now has the nickname Captain Hollywood!  I know our guests are going to be WOWed by this new addition to Allure.