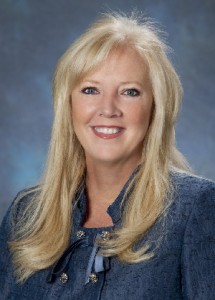 I have to admit that I have an incredible team. Just when we thought that the entertainment team was going to position Allure of the Seas as the "entertainment ship" by introducing the Broadway show Chicago: The Musical and the entire DreamWorks Animation experience, our Food & Beverage team is vying for just as much of the spotlight by creating a search for the chef for 150 Central Park for Allure of the Seas with the Culinary Institute of America. We know that well-known brands are very important to our guests, so the ability to partner with the Culinary Institute is a dream.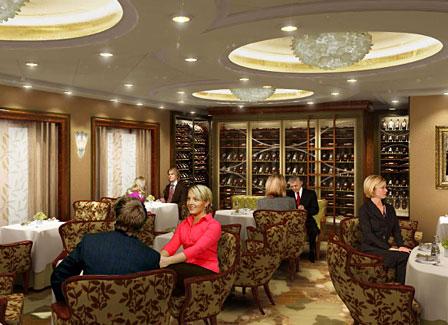 The Culinary Institute of America, or CIA, is widely recognized as the world's premier culinary college. It began back in 1946, and today there are over 40,000 alumni that had the benefit of the quality education of the CIA.
The search and contest will be open to all Alumni of the CIA and will run from June 7th through June 20th. Contestants will be invited to post a 5-minute video at AllureoftheSeas.com/CulinaryChallenge, and we will narrow down the list to the top 10 based on a number of criteria. From June 28th to July 11th, the top 10 will be voted upon by our Crown and Anchor Society members, consumers and travel agents who will be able to go to AllureoftheSeas.com to view the videos and cast their vote. As a special treat, all consumers who enter to vote will be eligible to win an opportunity to sail on a pre-inaugural sailing of Allure of the Seas as well as dinner hosted by the winning chef. (Are you getting hungry just thinking about this??)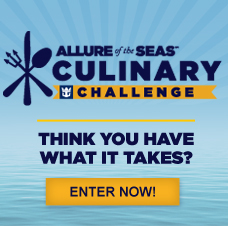 There will be a total of six candidates whom we will ask to join us at the CIA campus in Hyde Park, in New York on August 5th and 6th where we will be judging their cooking. Five candidates will be selected based on the consumer vote, as well as one judge's pick that will bring us to six finalists. This will be led by Josef Jungwirth, our Director of Culinary Operations and Frank Weber, Vice- President of Food & Beverage, as well as Betsy O'Rourke, Sr. VP of Marketing and me, as well as other Royal Caribbean judges and the team from the CIA.
The winner will be announced and will be the Chef de Cuisine for 150 Central Park on Allure of the Seas. This is very exciting, because it will give 150 Central Park on Allure its own special experience that will be different from Oasis of the Seas.
We will keep everyone updated on the progress with the selection and I hope everyone joins us in the vote to help determine who will cook for you when you join us on Allure in December!