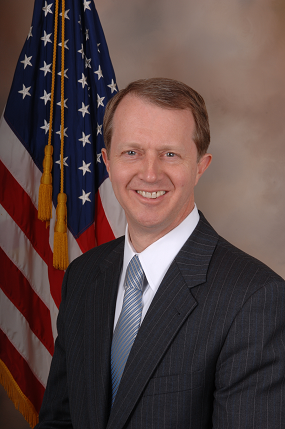 Last week I attended the funeral of one of my best friends, John Adler. Most people knew John as a U.S. Congressman from 2008 – 10 and prior to that a New Jersey State Senator for 17 years. He appeared to be on a first name basis with everyone in New Jersey. He was everything we could wish for in a public servant. Intelligent, caring, honest, dedicated, and humble.
People from all walks of life attended the funeral. Coincidentally, my wife and I walked out of the memorial service next to Olympic hero Carl Lewis, who grew up in the same part of New Jersey, and came to admire John.
I interact with Senators and Members of Congress on a regular basis. I don't understand how they derive enjoyment from what they do. Yet John visibly loved representing his constituents and performing his duties. He was an articulate, polished, hilarious public speaking machine. John lived in his office to save money and traveled home to his wife and four sons as soon as he could every week. He was a loyal Democrat who could work across the aisle, as well as differ with his party on principle on occasion.
I am proud of John for all of the above, but none of that has anything to do with why his death has had such an impact on his circle of close friends. He was an even better husband, father and friend than he was a politician.
We and the Adlers are two of six families of law school friends who go on vacation together every other year bringing many, if not all, of our collective 18 children along with us. It is a recurring, happy Big Chill that dates back to the mid-1990′s. There is nothing we prize more highly.
As a long time friend, I've come to believe that John was genetically incapable of speaking five consecutive sentences without being funny. He was funny about everything. In a group of strong personalities (surprise!), John was a constant source of amusement. I looked forward to every interaction with him for 30 years (after the very first one while we were at rival colleges, which degenerated into a mild verbal altercation, two years before we found ourselves in the same law school class).  One vivid memory from the first year of law school is of John walking around our classroom on top of the desks parodying one of our professors by giving a spontaneous and hilarious lecture on entrapment.
Add to the mix between the Adlers and the Goldsteins that both of our families are full of Philadelphia sports fanatics and the four parents are members of the (unofficial) 1000+ hour club of people who frequent the sidelines of youth soccer fields, and there was no shortage of conversation or levity.
We will miss John enormously. The Vacation Gang will never be quite the same again. Our thoughts and prayers are with Shelley and the boys during this very difficult time.