Although I had just written my "LB from LB" update after visiting Liberty of the Seas post dry dock, I traveled to Barcelona this week to sail with her again.  I don't want to get accused of playing favorites with the ships, but I promised the entertainment team I would be onboard when we premiered our latest Broadway Show, Saturday Night Fever the Musical.  I also wanted to see how Liberty and the team onboard did after her first embark in Barcelona, as this is her inaugural season in Europe.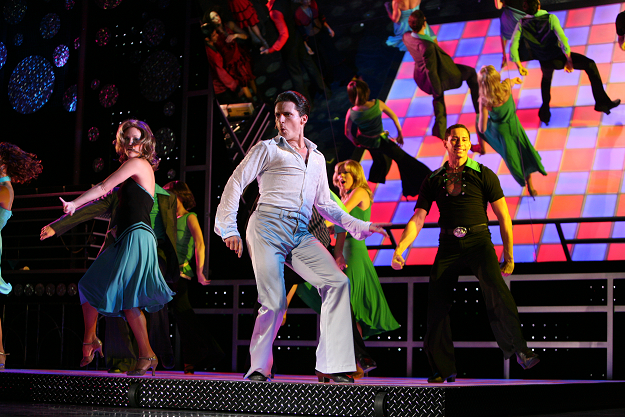 The guest reaction to SNF (That's how we refer to Saturday Night Fever internally) was nothing short of amazing.  The first song started and the guests were already clapping and totally into the show.   The audience participation continued through the one hour and twenty minute long show, and culminated in a six minute finale that had the guests on their feet the entire time singing, dancing and clapping wildly.  The cast is incredibly talented, in fact, the lead "Tony" actually just came from playing the lead in Grease on the West End in London.  The caliber of the cast is unbelievable, because not only do they have to be great singers, but the level of dancing is also highly complex.  I know I am biased, but this is the best show we have done yet.  I don't want to spoil too much, so everyone will have to sail on Liberty to experience this special show.
As I did my incognito walk around, I always enjoy watching the guest reaction to our product.  This sailing was 4 nights and over 2,300 guests were Spanish.  This is more than three times the usual amount of guests on this itinerary.  It was very interesting to see what a great asset the digital signs were for our non English speaking guests.   These signs are in five languages, and they were used extensively by our guests and got rave reviews.  I stood behind a number of guests and asked if I could help them with anything and they said no, that they loved the signs and got the information they needed.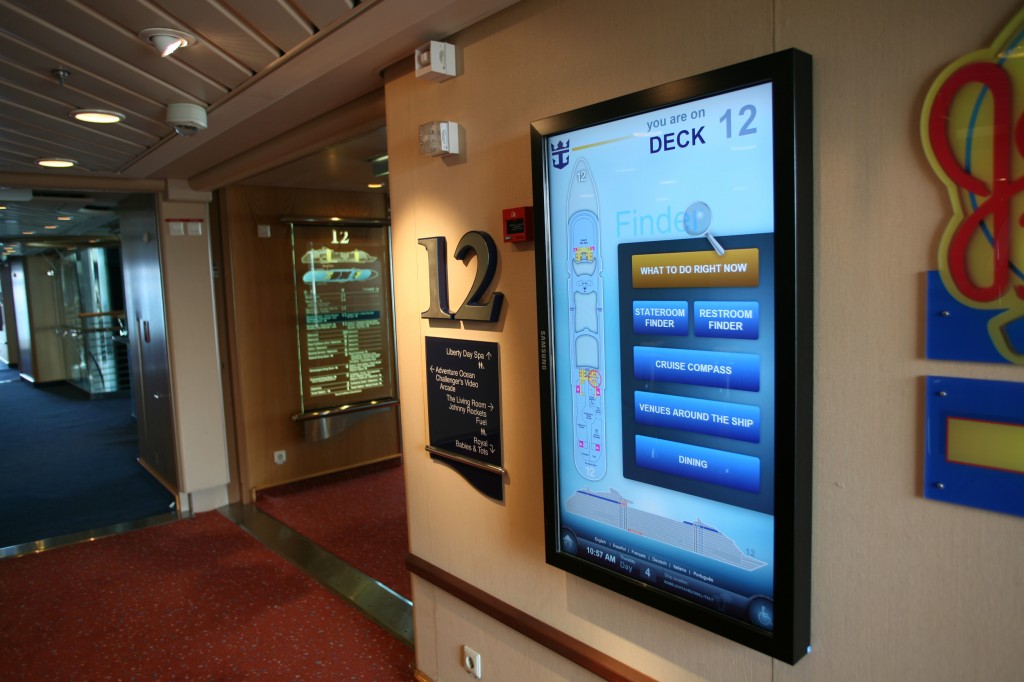 Captain Charles Tiege invited me to dine at the Captain's table, and it was truly a reflection of the global nature of our brand.  We had a number of our most frequent cruisers at the table, and it included couples from Texas, Germany, Canada, and two couples from Spain.   As we introduced ourselves around the table, it was interesting to hear the Spanish guests say this was their 43rd cruise, and the German guests had just returned from Allure.
I'm headed home today and sailing on Majesty of the Seas this weekend for a Make a Wish Board retreat and also our Anchored in Excellence program, so I will be sure to update everyone on what is happening on Majesty next week!