Get Out There. Why Not? The Sea is Calling. I just love all the brand campaigns we've done over the years. Not only do they resonate with everyone, they are great for people with disabilities. Why? People with disabilities often have challenges in their every day life, from just getting out of bed, navigating their home, and getting to work, school, and shopping. Many do not think of traveling with a disability, taking a vacation, or even a cruise is in the realm of possibility. Our job is to help them know it is possible. My name is Ron Pettit and I am a Senior Specialist in Access. We have an "Access Department", a dedicated team who is responsible for handling guest and travel agent inquiries about planning accessible cruise vacations. I work with this team and the entire company to ensure that we are in compliance with accessibility regulations.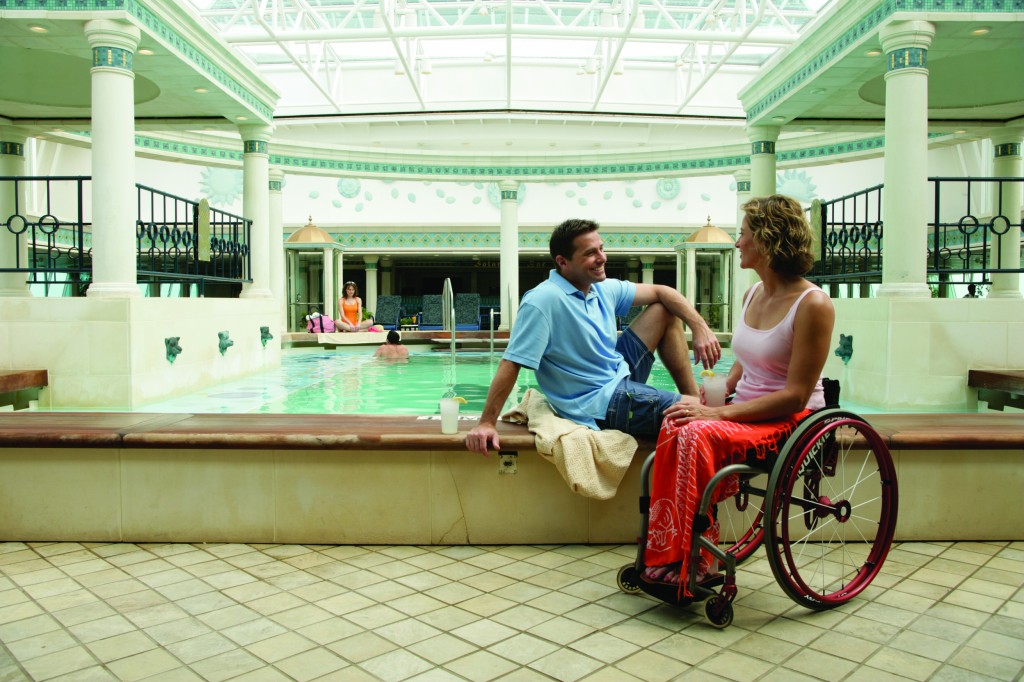 I love my job because it's different everyday. I am considered a subject matter expert, so some days I work with our Newbuild department. Right now I'm dealing with Project Sunshine. Sorry, I can't give any secrets out but it's exciting! I can tell you that I was very involved in designing accessibility for our most recent ships, Oasis of the Seas and Allure of the Seas. As you know, Royal Caribbean International continues to bring innovative design to our ships, and as each new feature is designed, we are making them accessible. For example, the first-ever Carousel at sea on Boardwalk is wheelchair accessible. Also, when they designed the outdoor AquaTheater, we made sure there is a platform lift to seating up front, so guests in wheelchairs can experience our spectacular water shows first-hand. They may even get wet! And, there are 46 accessible staterooms in a variety of categories, the most of any cruise ship at sea, and including a two-story urban loft suite with an elevator to provide access to both levels!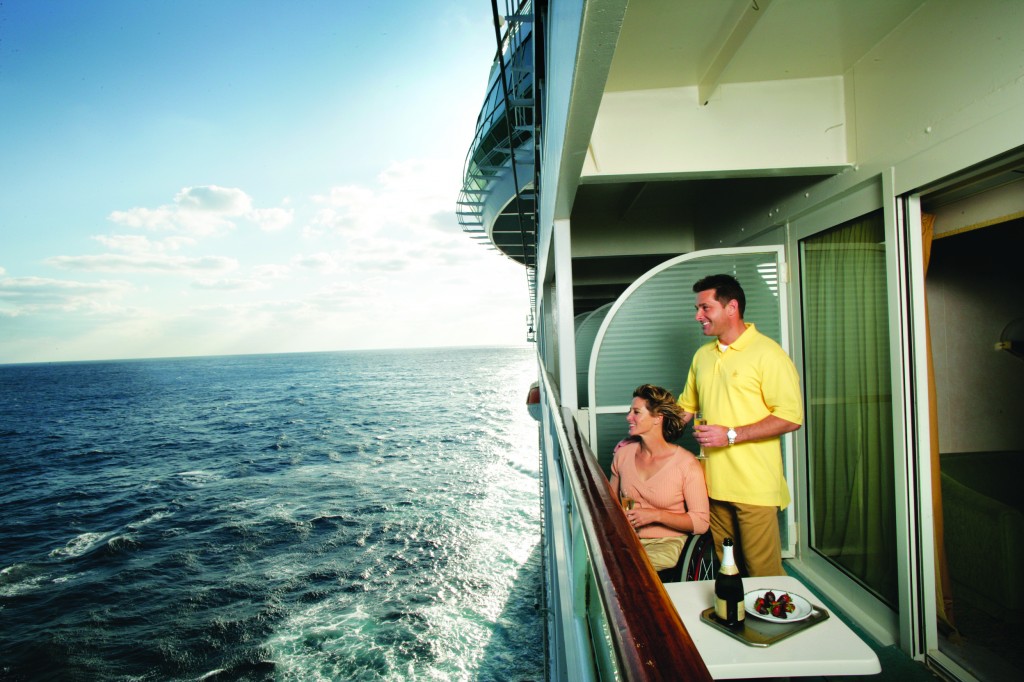 Recently, I helped our Sales Training Team with their monthly webinar. In March, they hosted a live webinar for our travel agent partners about our "Accessible Seas" program. Over 550 travel agents attended, and I loved the fact we were able to expand our travel agent partners' knowledge about all the wonderful accessible products and services we have to offer and how to make accessible cruising possible for their clients with disabilities. To learn more about our Accessible Seas program, visit www.RoyalCaribbean.com/AccessibleSeas.
Another one of the great things we do is to consult with people with disabilities when we're developing new or updated policies, procedures and training programs. A few months ago, we worked with Open Doors Organization, a leading accessible travel and hospitality consulting organization, to help us develop two training videos for our pier and shipboard staff. We incorporated people with disabilities in the videos in which we covered techniques about how to properly and safely provide assistance to guests in wheelchairs and scooters, with limited mobility or service animals. I'm excited to share that both videos will be shown fleetwide in 2012, which will improve the experience of our guests with disabilities.
We have heard from many parents who have younger children with disabilities such as autism tell us how much they enjoyed their cruise. The key? Our wonderful Adventure Ocean program. Parents share how their child's eyes light up when being welcomed and included in group play activities with other children. Adventure Ocean gives the parents the opportunity to have a short respite to relax by the pool, take in a spa appointment or have a relaxing dinner by themselves – something they just could not do on land. Tip: Our Adventure Ocean staff is not able to provide continuous one-on-one care; so if your child requires this care, then a family member or aide can accompany the child while participating in our program.
I want to share with you a story about when I first came to Royal Caribbean in 2006. One of my first projects was managing the accessibility program for a full ship charter on the Freedom of the Seas for over 3,800 deaf guests, sailing in October 2007. It took over a year and a half to plan and execute – there were over 120 sign language interpreters and visual/tactile alert kits for every stateroom. We even found a shipboard trainer who had a degree in deaf studies on another ship, and transferred him to Freedom of the Seas to help train over 1,000 crewmembers in deaf culture and basic signs. During boarding, our crew signed "hello" to welcome every deaf guest onboard the first-ever "Deaf Freedom Cruise" organized by Passages Deaf Travel. While this cruise happened almost five years ago, it is one of the most rewarding experiences in my life, because I am hard of hearing. It's amazing to be a part of a company that believes in making cruising accessible for everyone.
To close, Freedom of the Seas is my favorite Royal Caribbean ship, not only because I have sailed 10 times on her but because I like the word "Freedom." Freedom to me means that we, all of us, have the freedom to cruise, without limitations. I was going to say, it's my job – but that's not true. It's everyone's job here at Royal Caribbean, and we do it Royally.