I've been on the road a bit lately.  We are all quick to highlight the hassles of travel but with those hassles usually come a variety of interesting experiences.
Richard Fain and I recently spent a day in Port au Prince, Haiti.  We met with Haiti's new and energetic President Michel Martelly.  Given our status as Haiti's second largest foreign direct investor, it made sense to take the time to meet the President and a number of his advisors.  The outlook for the new government is uncertain given the President's struggle to obtain the Parliament's approval of a Prime Minister.  It was apparent that President Martelly and his team understand the role of tourism in generating sorely needed economic activity.  We hope and expect the government will actively support the necessary steps to establish the Citadelle and the Palais Sans Souci as first tier attractions.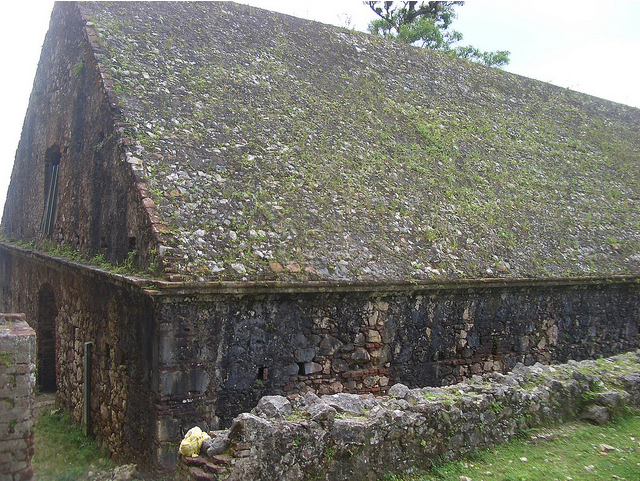 I was also in Washington DC for a day and a half.  I completed my two years of service as a member of the Travel & Tourism Advisory Board that advises the U.S. Secretary of Commerce.  Putting aside the minor detail that there is no Secretary of Commerce at the moment, the final session was productive from my standpoint.  I was able to present a series of recommendations to the agency relating to national energy policy and the rationale for why the Department of Commerce and the tourism industry should actively support such recommendations.  It was a nice confluence of my involvement with the Advisory Board and the Energy Security Leadership Council.
I also met with several Representatives on Capitol Hill, including Terri Sewell whom I had read about in the Princeton Alumni Weekly (we have Princeton and Harvard Law School in common).  I believe she is the first African American woman to have been elected to Congress from Alabama since Reconstruction. She is the only Democrat in Alabama's congressional delegation and is also the leader of the freshman Democrats in the House.  It was very interesting to hear her views on trying to work across party lines to get something done for the country.  Suffice it to say it isn't easy.
The most significant trip was a week in Europe of nonstop sales and marketing sandwiched around our company Board meeting.  This is not how we recommend our customers experience Europe:  Arrive Monday morning in Barcelona via Madrid (events all day), Tuesday in Milan (events all day), Wednesday in Paris (you guessed it) and then back to Madrid for a day and a half of Board meeting duties and then one final sales and marketing dinner on Friday night before flying back to the U.S. Saturday morning.
The major reason I don't mind the logistical insanity is the satisfaction I derive from seeing our different teams in action.  Regardless of the maturity of the team (e.g., Spain 5+ years, France 3 months) or the nationality, there is so much pride and passion that each team demonstrates for building our brands in their respective markets.  It is a real privilege for me to have these opportunities to help them pursue their goals.
While most of the people we interact with are travel agents, an important part of each visit is doing one on one and group interviews with journalists.  It is invariably the case that the journalists' questions reflect their nationalistic biases.  So in Spain, the media want to know when Oasis of the Seas will homeport in Barcelona.  In Italy and France, the media want to know when we will build ships in, respectively, Fincantieri and STX France.  One thing all financial journalists seem to have in common is a propensity to ask me questions they know in advance I cannot answer.  But they ask anyway.  Go figure.
There are more trips up coming.  Any guesses as to where?