I am Jeff Carswell, the Human Resources Manager onboard Freedom of the Seas.  I was invited to share my experiences as part of the "A Day in the Life" blog series.  Here is a recent day in my life.
I arrived in my office at 7:00 am to prepare for the day ahead and handle a range of issues.  At 9:00 am I joined the rest of the Executive Committee (EC), which is a five-person senior management group under the Captain's Chairmanship, so we could meet the new crew members.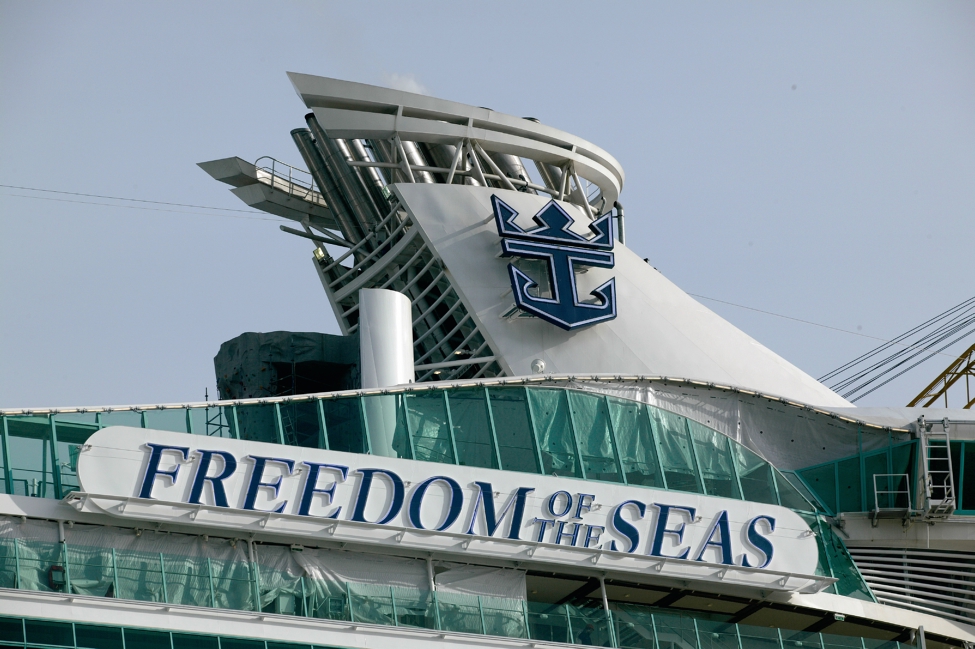 The introduction included each of the five EC members delivering a short talk on topics relating to our job responsibilities.  I shared general information about human resources with an emphasis on the benefits each person can enjoy as a crew member while onboard.  I also reminded them of the great opportunity to learn about different cultures and customs from our internationally diverse crew. Finally, I talked about the need to respect other crew members and to dedicate some time to relaxation.
After the crew member introductions, the EC started the weekly management meeting.  We discussed key issues that are happening onboard as well as discussions on various matters of direct operational impact.  We also covered issues from the Miami office for consideration and attention.  One major topic always discussed from an HR perspective is crew welfare, which is considered a very important topic.
Shortly after returning to my office at 10:30 am I was visited by a crew member needing help finding a way home.  He had just received a message from home advising that his father had passed away.  Coming as it did, only a few short weeks after he also lost his mother, this was hitting him very hard.  After calming him down I accessed one of our systems established to assist crew members experiencing major personal issues needing to get home as quickly as possible.  The crew member's Division Head was advised and all the necessary approvals were arranged very quickly and we were able to get the crew member on a plane home when we reached the next port the following day.  These issues are always treated with special care because it is difficult to receive bad news when you are a long way from home.
Next I attended the monthly Service Award presentations where long serving crew members are honored at a function attended by the EC, Division Heads and the respecting employee Supervisors.  At this particular function, arranged by Human Resources, the Captain presented 19 crew members with a plaque and their choice of a service gift.  Most of the crew members receiving an award have worked for the company from five to fifteen years with one having clocked in an amazing thirty years – and they came from all ranks across the ship. The entire event was video taped to be shown on the ship's TV Channels dedicated to crew member issues.
After the award presentation, I started work on preparations and planning for interviews of crew members who had submitted applications to transfer to a different position, or requesting a promotion.  There were almost 80 applications and the work involved in screening the applicants and planning the interviews is time consuming.  However, since one of our company's key areas of focus is crew satisfaction, I spend the time attending to these tasks.
Later, I met with the HR Specialist to discuss issues and activities pertaining to Crew Welfare.  Some of the topics included were scheduling the ship's next Crew Appreciation Dinner, a special celebratory event held quarterly to celebrate the crews' successes and the entertainment schedule for the current week and beyond.  We hold movie nights several times a week, as well as Bingo.  We finalized plans for a fund raising Monster Raffle, talked about the Crew Talent Show, and an expansion of the already well equipped crew iCafe.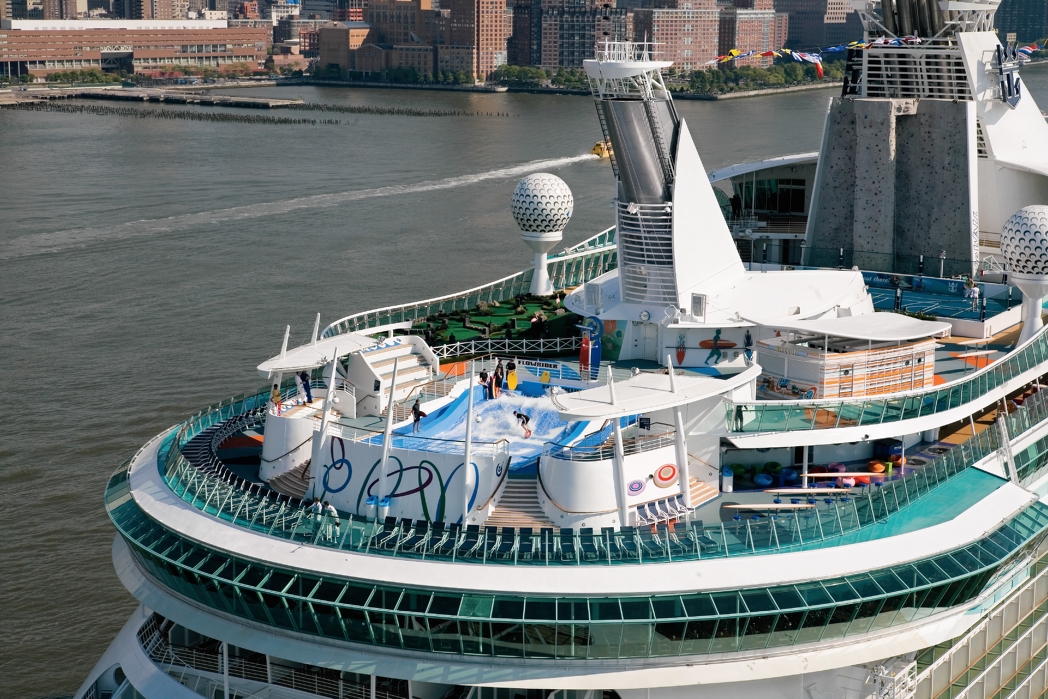 Next I attended a delicious, special Soup Lunch, arranged as a casual team building event where Officers from two stripe levels up would drop in, enjoy some soup and have an opportunity to chat about whatever was on their mind and in particular, get to know one another better.
Around 3:00 pm I opened my office door to enable crew members to drop in and see me at their leisure as they were waking up from their afternoon break.  Today's main issues involved advice on the status of the selection processes where crew members had already been successful and were now waiting for a vacancy to arise, career guidance when crew members wanted my advice on where they should be heading in terms of their longer term career aspirations and finally dealing with a couple of conflicts between crew members which turned out to be misunderstandings because of cultural differences.  I was also asked to provide support with plans for a couple getting married on one of the beaches in St. Thomas.  Secretly, I needed to arrange a reception for them on their return to the ship after the ceremony and a Guest Stateroom for the rest of the week.
In the evening I delivered a talk at one of the Leadership Development Training sessions that was conducted to assist crew members preparing for more senior positions as part of their personal career planning.
Then it was time to retire to my cabin and concentrate on the large number of e-mails that arrived during the afternoon.  At 8:45 pm I finally put my feet up and celebrated my birthday.