My name is Keith Radmore and I am a Facilities Manager on the Independence of the Seas. So what does a Facilities Manager do? Well, I am responsible for a myriad of things including the cleanliness of the ship, managing the operation of the pool decks, including the very popular H2O Zone water park for our younger guests, and the maintenance of technical equipment in the laundry, galleys and water systems.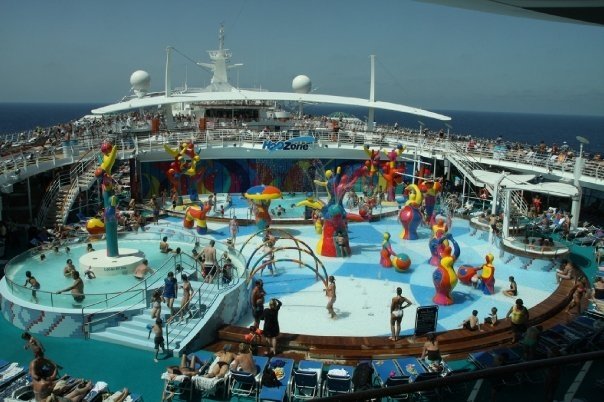 Each and every day is different, and I am always confronted with various challenges, which makes my role extremely interesting. So when I was asked if I would like to share my experiences, of course I said yes. So here we go, I will try and paint a picture of what we do and why we do it.

The day for me normally starts at about 6:00 AM, and this is when I make sure that the  preparations for the day are all in place and we are ready to provide the best possible service to our guests and, of course, the crew. Working at the 'back of House' means we are predominantly in a supporting role but we do, on occasions, help our guests directly with specific needs to ensure their vacation is memorable. First on the list is the morning brief with my maintenance team. This is when we go over what has happened overnight and the various repair jobs, or just regular maintenance that needs to be done, allocate priorities and agree on timescales. One of the highest priorities is the galleys. We have nine galleys from the smallest Café up to our main galleys that cater to approximately 3,700 guests every cruise and produce up to 20,000 plates of food a day. The main galleys incorporate grills, ovens, steamers, water heaters, mixers, cutters and of course the huge dish and pot wash machines. All of which need maintaining, and for this I have a dedicated team of two people. I know, sounds like a small team for such a large area, but they are very good at what they do.
After the brief, it is time for my morning stroll. Sounds nice, but what I am doing is walking the whole ship checking that everything is where it should be, nothing is broken, the open deck and pool areas are all ready and we are set for the day ahead. This is the best part of my day. I get to speak with a lot of my team and see the fruits of the hard work put in by my night team ensuring that everywhere has been cleaned and the ship is sparkling before our guests rise for breakfast. However, it's not all nice sunrises and balmy seas. Independence of the Seas is based in Southampton on the south coast of England in the U.K. all year round, so the winter months have a whole different set of challenges. Particularly from a maintenance point of view, when the open decks are exposed to some quite extreme weather conditions.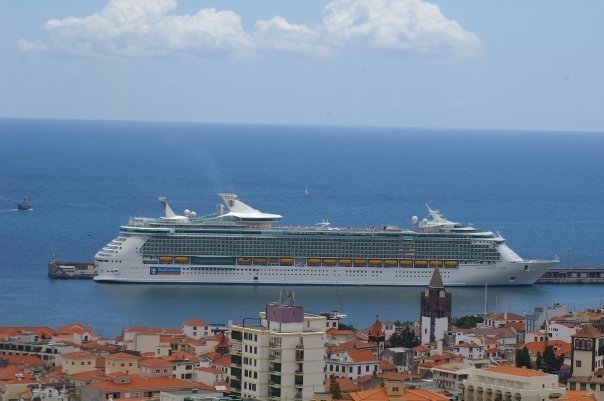 Of course, no job would not be complete without the administrative element, and I set aside an hour or two most mornings to keep on top of the day-to-day business. At the same time I will look at the future to plan and arrange for various projects. These could involve outside contractors, or maybe our own visiting maintenance teams, to ensure that the ship stays looking her best at all times both inside and out.
My afternoon is spent doing inspections of technical areas, including those systems that you don't really like talking much about, you know, the toilets and waste systems. But they are just as important as the laundry, galleys or pools and my team works hard to ensure that they are all working perfectly, or as close as we can get to perfection. After the technical walk through, it's time for, yes you guessed it, another walk around the ship. This time with my Cleaning Specialist, during which we will identify areas that we need to focus on and review what we have managed to achieve over the past twenty-four hours. This is where I can see the condition of the furniture in our public lounges for example, so that we can gauge the wear and order material for my upholsterers to work their magic and keep the furniture looking like new.
One of the final things left to do is meet with the cleaning and pool night teams to discuss the operation and focus areas for the quiet hours. These teams are extremely important, as their task is to get the ship sparkling and the open decks ready for the next day.
Finally, it's paperwork time again. Catch up on those e-mails that have been lingering too long, checking what is happening tomorrow, next week, and next month and putting all the details into the plan.
Every day is different in Facilities. The other night I was called out at about 4:30 PM for a burst hot water line outside guest staterooms on a formal night. The standard procedure was to isolate the hot water from over 40 guest staterooms. Following this course of action, the repair would have taken about two hours, thereby upsetting about 40 female guests trying to get ready for formal night; not a good situation. With the guests in mind, we managed to fabricate a temporary repair and restore hot water within thirty five minutes; making the line of female guests behind me and my team very happy. The full repair was done at a time when we would not impact our guests or their vacation.
I hope I have given you an insight into my role, and that of my team, as we strive to maintain the Independence of the Seas, a great ship and vacation destination.