I have a few items from our management progress report to pass along.  They may not be as big of a deal as the impending arrival of Allure of the Seas but they are all a part of the continuous improvement of the Royal Caribbean International experience. In no particular order: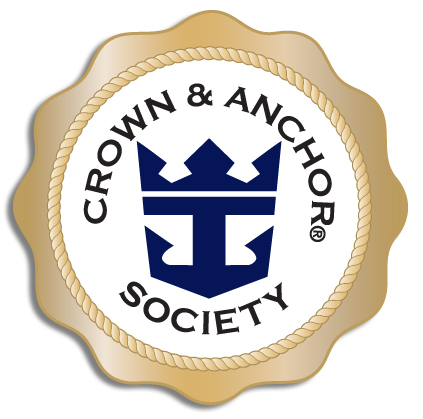 Now that the ability to book your next cruise while still onboard is an exclusive benefit for Crown & Anchor Society members, we want to make joining the Society as easy as possible.  So we are rolling out complimentary Internet access for the purpose of allowing our guests to enroll in the Society via iCafe while they are onboard.  Once they have joined, they are eligible to book onboard and take advantage of the onboard booking discount.  This opportunity is available to first time cruisers as well as our repeat guests.
For our guests on European sailings who wish to remain onboard longer on departure day, you may sign up in advance of the cruise for our Late Departure Program.  Sign up online under Shore and Land Excursions for the port of call where the cruise terminates.
In another variant of "I don't want the vacation to end yet," for guests on Oasis of the Seas who have time before their flight leaves, we are testing an Extended Stay program that allows the Oasis guests to store their luggage and enjoy a day in Hollywood, FL in and around the boardwalk. This opportunity encompasses shopping, dining, going to the beach, riding the trolley and/or relaxing at our hospitality center. This opportunity is also available as a shore excursion under the port of call, Ft. Lauderdale, for all guests sailing onboard Oasis of the Seas.
Returning to life onboard, we now accept bookings at our specialty restaurants for parties of 10 or fewer guests.  Previously we only accepted bookings for parties of 6 or fewer.  Of course this is based on availability at the time of booking.
If you should take us up on any of these new features, feel free to let us know what you think.