At Royal Caribbean, as well as the other member lines of the Cruise Lines International Association (CLIA), we understand that our obligation to protect the oceans on which we sail and the land areas that our guests visit does not stop at our gangways. Various cruise industry companies have taken steps to further advance environmental technologies, such as ballast water treatment systems, exhaust gas cleaning systems, shore power plug-ins, podded propulsion, and others. Royal Caribbean has also established many firsts in the area of cruise ship environmental excellence, such as its fleetwide installation of advanced oily water separators, low emission Gas Turbine engines, Advanced Wastewater Purification systems, solar panels on the Oasis Class of ships, and numerous others. In addition to hardware advances, the industry has an enviable record of working with local, national and regional political agencies and non-governmental organizations to develop environmental and wildlife protection processes, such as the work one did with the US National Oceanic and Atmospheric Administration to protect marine mammals in the Pacific Northwest. Thus, Royal Caribbean's efforts to work collectively with leading edge environmental organizations to develop the world's first sustainable shore excursions and destination stewardship standards seemed a natural extension of the efforts we have made and will continue to make on our ships.  I hope you understand my pride at having CocoCay be the first destination certified to such a rigorous sustainability standard and share my enthusiasm for taking this important step in protecting the beautiful areas of the world to which we sail.  I also want to thank and congratulate all the CocoCay staff members, who without their efforts this excellence wouldn't be possible. Rich Pruitt, our Associate Vice President, Safety and Environmental Stewardship will give you some additional details on just what went into this certification. 
-Adam Goldstein
At Royal Caribbean International, as well as at all the CLIA member lines, our deep commitment to sustainability and environmental stewardship means we have to continually monitor and evaluate our operations to ensure they are conducted  in accordance with the highest standards.  During the 10 years that I have been at Royal Caribbean, my colleagues at the other CLIA member lines and I have worked very closely to ensure that we continue to seek out additional opportunities to reduce our footprint.  While the ships in the broader cruise industry fleet have for many years set the bar high on various aspects of environmental performance, we know that we must also excel in all areas that we potentially impact, and of course that extends to the impact that our guests have on the destinations we visit.
With this in mind, I'm very proud to share with you the news that Royal Caribbean's private beach destination, CocoCay, located in the Bahamas, was recently awarded a prestigious Gold-Level Sustainable Tourism Education Program (STEP) eco-certification by Sustainable Travel International.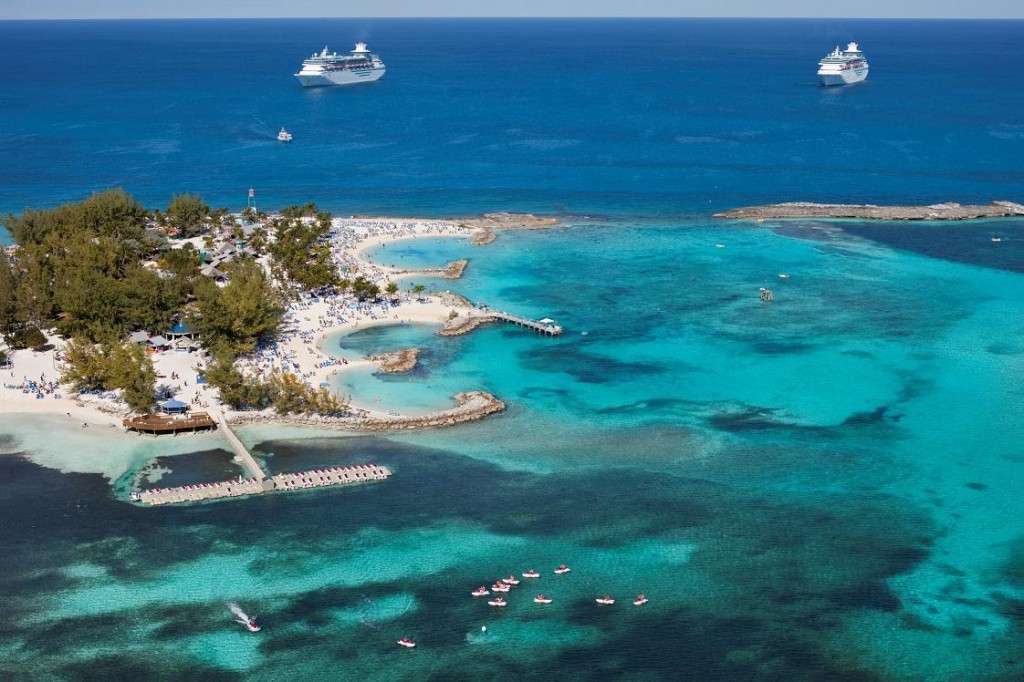 What does this mean? Going through a sustainability certification process provides us with an objective framework to assess how we're doing in a number of key areas, and gives us the information we need to make improvements where needed. It also provides our guests with the assurance that we're committed to transparency and quality.
How did we achieve this prestigious award? CocoCay went through a rigorous process which included a thorough third-party assessment of its operations in a number of sustainability best practices areas. These areas fall under the umbrella of sustainable management, including workplace practices, guest communications, social responsibility, and environmental management policies and practices.
We scored extremely well in a number of areas, helping us to achieve the Gold Level award. Some of the highlights:
Our policy and documentation efforts were considered excellent.
Our team on the island performed "above and beyond" in areas of guest communications, guest education about environmental practices, and visitor code of conduct.
All on-island vendors sell locally sourced and produced goods from the Bahamas, such as art work and locally made crafts.
We've worked together with Sustainable Travel International since 2008, and together we developed the STEP Sustainable Shore Excursions program, which is designed to help us assess the tour operators we work with.  We expect a high standard of our shore excursion operators, and know that our guests do too.
As much as my family and I enjoy the many gorgeous destinations that our cruises take us to, we especially look forward to the time we spend on our own private destinations CocoCay and Labadee.  So it is personally rewarding to know that our company feels so strongly about protecting the beautiful destinations and ecosystems that we visit.  So much so that Royal Caribbean has set a goal that 50% of all the shore excursions we offer will be operated by tour operators that have been third-party verified to an internationally recognized sustainability standard by 2015. Because of this commitment, we feel it is important to put our own shore excursions to the test. CocoCay's certification was the result of those efforts. We will continue to make every effort to protect our destinations; in fact we expect our other fantastic beach destination, Labadee, on the north coast of Haiti to be similarly certified this summer.