Randomness:
- Someone once said the business of America is business.  Even taking that into consideration, the outpouring of grief and accolades for Steve Jobs after his death was remarkable. And it wasn't limited to America.  There is a global recognition that his leadership and accomplishments were transformational.  As both an admirer and a customer, I join in the mourning of his untimely passing and wish the leadership of Apple well in the daunting task of carrying on with Jobs' vision.  He obviously inspired a lot of people.  Who else do you find similarly inspirational?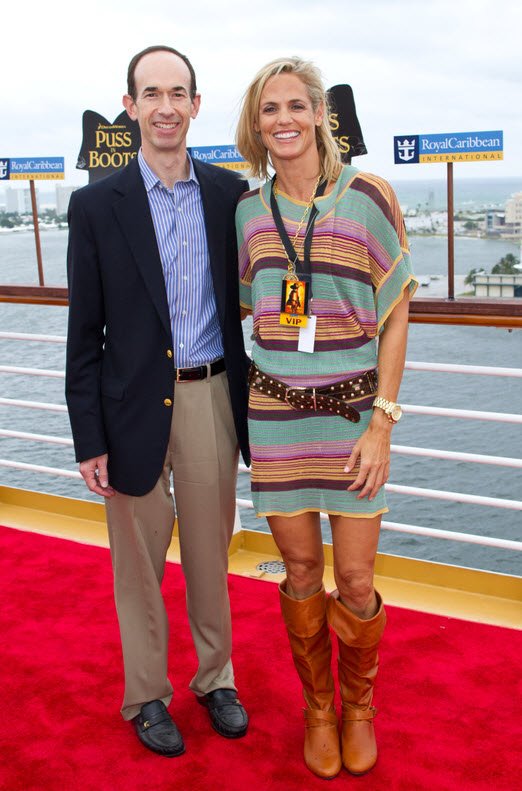 - Until the other day I would have felt quite safe saying that two things that don't go together are me and the red carpet.  Oops.  During the worldwide premiere of Puss in Boots, the new DreamWorks Animation movie, on Allure of the Seas, I escorted one of our lovely and distinguished Oasis of the Seas godmothers, Olympic champion swimmer Dara Torres on the red carpet by the pool deck.  It was windy and therefore a tough hair day for the ladies, but I have been unintentionally preparing for this for the last 50 or so years and I didn't notice my hair moving too much.  By the way, I enjoyed the movie along with a packed house in Allure's theater.  It was a privilege to host the very classy stars Antonio Banderas and Salma Hayek who are of ourselves the voices of the two principal animated characters in the film.  Thank you to Jeffrey Katzenberg and the Dreamworks Animation team for agreeing to have the premiere on he ship where we began the exciting relationship between our two companies.
- When I was in New York recently I stopped by the offices of our advertising agency of record JWT in Manhattan and our web agency HUGE in Brooklyn.  While this is not newsworthy in and of itself, it reminds me to write that I believe it is important to visit important colleagues, suppliers and others where they work.  Obviously I cannot do that with everyone who is important to us or that is all I would do (and would still fail).  But to the extent possible, I believe such visits are important to cementing the bond that motivates people to work for our mutual success.  And the easier it is to substitute for such visits with emails, text, Skype, phone, etc., the more I believe the in person visits are valued.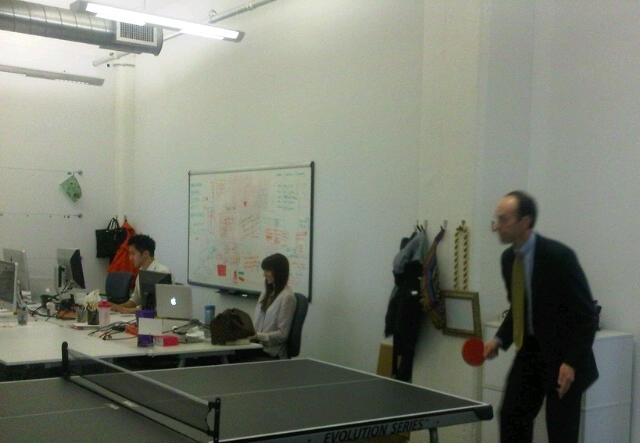 - My flight from Singapore to Sydney in October was my first on the giant new A380 airplane.  Given feedback of various people, I expected it to be quieter than other aircraft and indeed it seemed to be.  I had also heard that it was easier to sleep because of the different air pressurization and that seemed to be true as well.  Seeing the top deck extend the length of the plane really makes an impression.  Sort of like the first time I saw Voyager of the Seas in the shipyard.  Your mind has a certain conception of dimensions and then you encounter something that goes beyond your mental image.  Very impressive.