Last week was a very special week across the Royal Caribbean fleet.  From Asia to Panama, Australiato South America and from the UKto the Caribbean, more than 25,000 crew members on twenty-two ships personally pledged to "Answer It Royally" for our guests.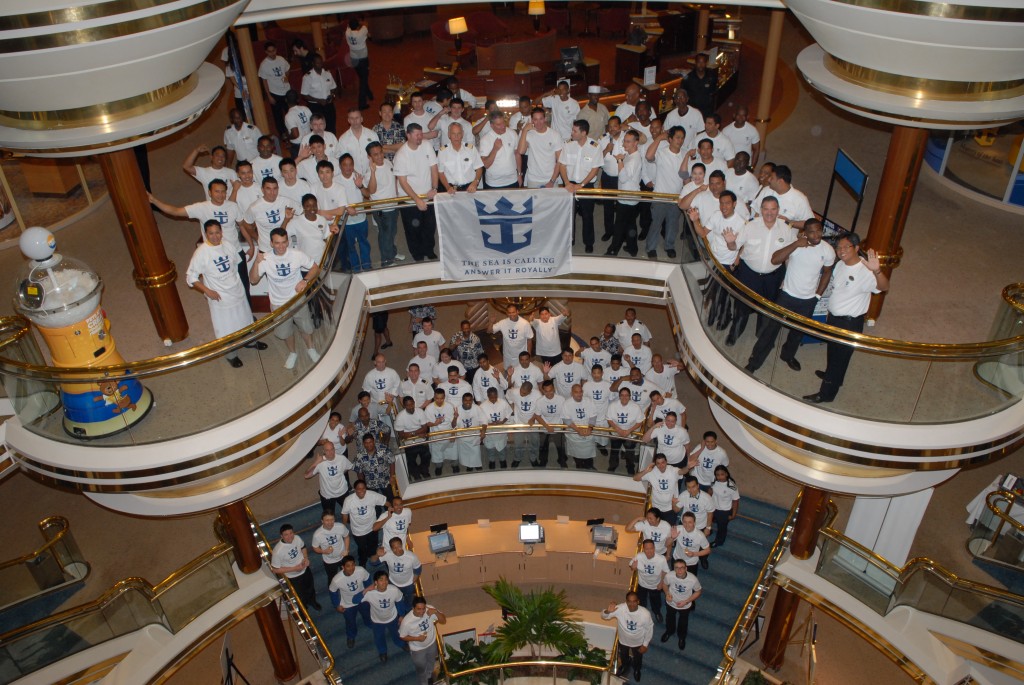 While our crew has always been focused on delivering the WOW! and personalizing the service they provide to each and every one of our guests, this past week was a re-affirmation of a long standing commitment to service excellence.  In fact, this year marks the ten year birthday of GOLD Anchor Standards, which are the framework for delivering the Royal Caribbean experience.  To celebrate this milestone, we are renewing our focus on Gold Anchor Service by introducing a new "O" in the GOLD credo, which encourages our crew to "Own the Guest Experience" at every opportunity.
"Answer It Royally" week began with twenty two "Champions" from the shoreside leadership team visiting "their" ship to officially kick off our shipboard pledge week.   Each Champion, supported by a shoreside Apprentice, will partner with a ship throughout the year to ensure that, together, we're doing all possible to honor our dedication to continuous improvement, innovation and an unparalleled guest experience.  We are constantly amazed by the many ways our crew members already "Answer It Royally" for guests as well as for us every time we go onboard.  This may be as simple as remembering faces and names or how I like my coffee from day to day … or even from visit to visit … or as incredible as a Stateroom Attendant who created cards on her personal time for all of the mothers in her section sailing over Mother's Day.  Our guests consistently tell us that this type of special interaction with our crew and the exceptional GOLD Anchor Service they receive creates memories that last a lifetime and are the reason they keep coming back to us.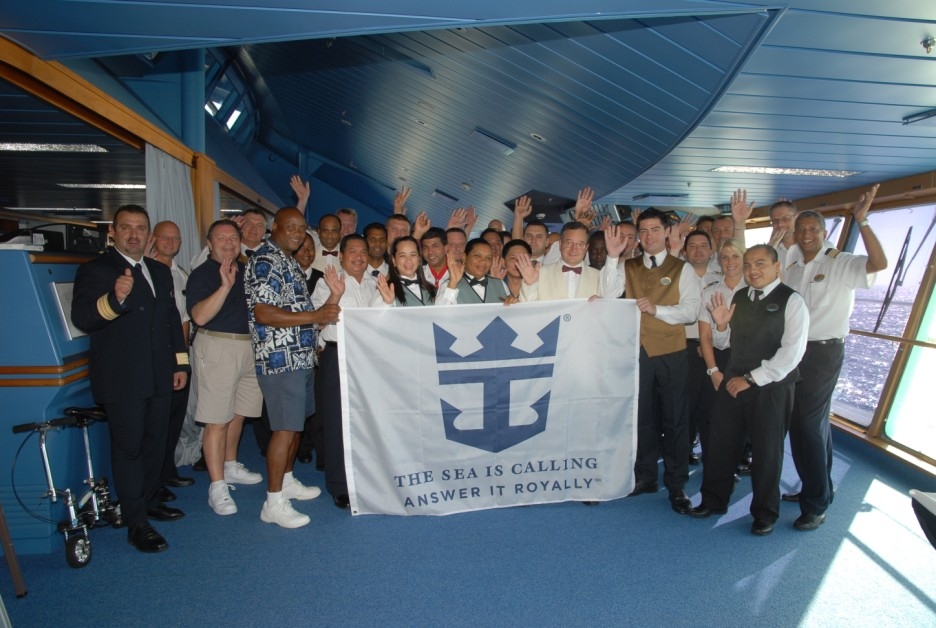 In addition to the impact that our never ending focus on "Answering It Royally" will have for all of you, we tend to be somewhat of a competitive bunch so, of course there will be a competition across the fleet.  The "Royal Cup" will be awarded to the ship and Champion team that performs best based on feedback from our guests about how we "Answered It Royally" during their vacation.
Comments from our guests are extremely valuable to us and praise received for crew members who have gone above and beyond is the most meaningful form of acknowledgement.  To make it easier for our valuable Crown & Anchor Society guests to personally recognize a crew member when they receive warm and engaging personalized service while they're onboard with us, we recently launched "Royal WOW! Awards".  We're thrilled that our guests can be involved in such a robust recognition program for our crew members.  The response to the program has been overwhelming and we thank all of you for honoring our crew.   We're certain that the Sea Is Calling you and we can't wait for every opportunity to Answer that call Royally.
For more amazing images of our crew Answering it Royally, click here.