I am the Chief Information Officer for Royal Caribbean Cruises Ltd, which basically means that my desk is where the proverbial "buck" stops if it involves technology.  Our IT organization is responsible for all of the technology onboard the Royal Caribbean International ships as well as those of her sister brands.  We also have more than 40 shore side offices around the world that we operate. 
2010 was a year of major technological innovation, from redesigned websites to the delivery of Allure of the Seas, who along with her sister, Oasis of the Seas, are the two most technologically advanced ships at sea.  It was also a year of awards, winning Information Week magazine's top innovation honor in the category of customer intimacy.  And 2011 is shaping up to be even bigger.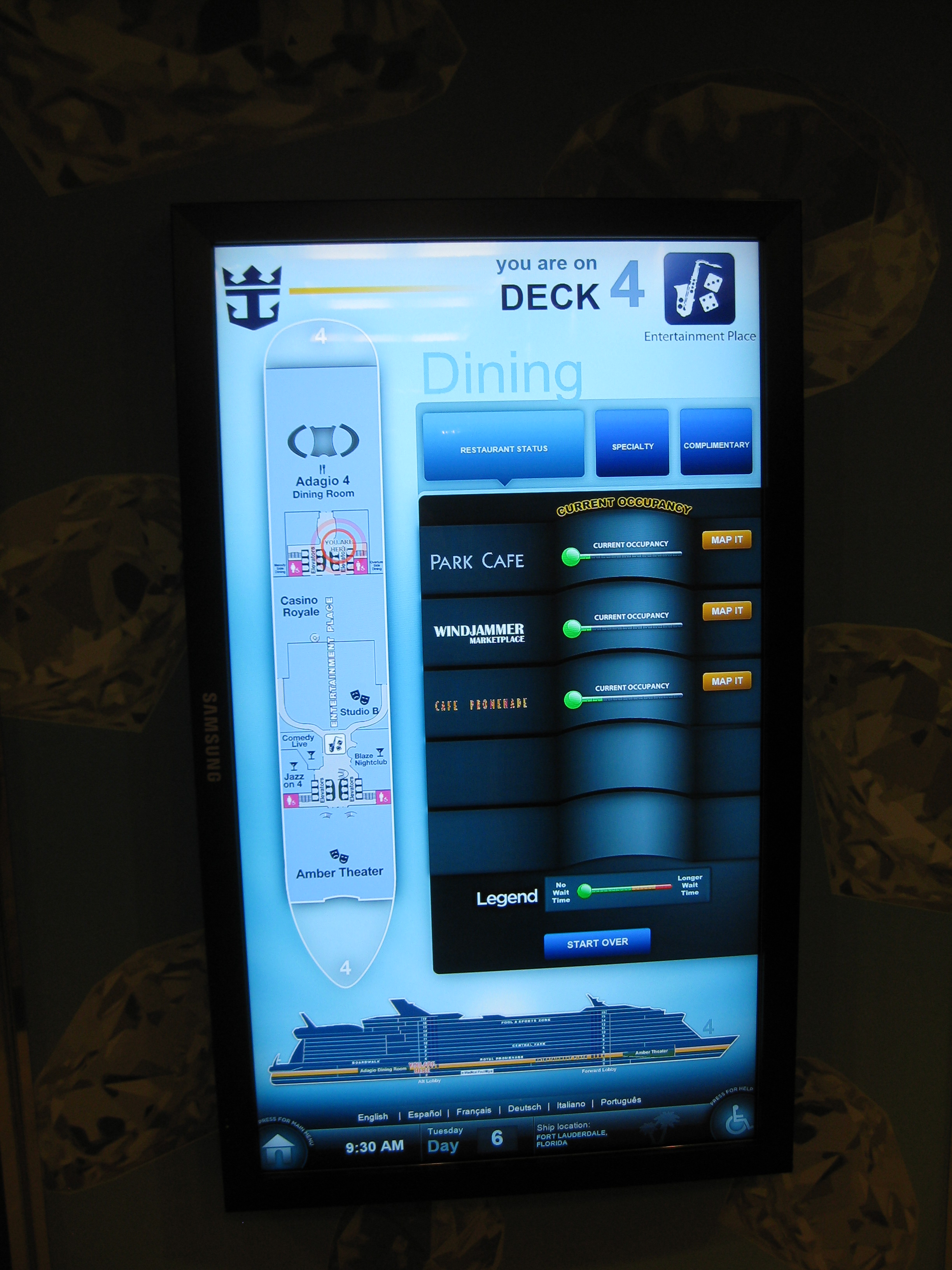 It's difficult to talk about my role without recognizing the 500+ technology employees on our ships and on shore that make nearly half a billion dollars worth of technology assets work.  We have an amazing team of technology professionals.  Combine this team with the best operating teams in the industry and you've really got a powerful combination.  It's partnerships like this that create the many award winning innovations you'll see on our ships.  From facial recognition applications that eliminate the "Photo walls" where you had to look at almost every professional photo until you found yours, to interactive digital signs that let you know where the action is, it all comes together to make an amazing vacation experience even better.
Many in our organization refer to me as a "rogue CIO" (a moniker I wear proudly by the way).  This doesn't mean I break the rules, it simply means I press our teams to "push the envelope" of what can be done with technology.  I am an avid user of technology, and trying new stuff is something we must do if we expect to stay ahead of our guest's expectations.  It's this constant experimentation that gave me the nickname.
When Adam asked if I would write a guest blog post about going from "Res to glitches" (a cute way of covering my 27 year career here at Royal Caribbean), I was proud to take a shot.  I won't bore you with a lot of career details but suffice it to say that I have been very lucky at Royal Caribbean, finding the right opportunities at just the right time over the years, to maintain a career with the same company.  That's very rare these days, so I consider myself very lucky.  As the phrase implies, I started in the call center taking reservations over the phone way back in 1984 while I put myself through college.  Computer reservations in 1984 were very different … everyone agreed that seeing available staterooms in less than TWO minutes was a real step forward from the "berthing books", but the system would frequently go down, so the computers could be a real pain!  Today we measure down time in minutes per year.  So I guess it has gotten a little better. 

There have been many steps along the way, including stints in Accounting, Revenue Management, Customer Service, even running all of the call centers in North America, and finally, to my current role as CIO, which started a little over three years ago. 
Funny side note about my current role, I called my brother to share the news of my move to the CIO role.  His reaction?  "ARE YOU CRAZY!   CIO stands for Career Is Over!"  He said I wouldn't last two years in the role.  I'm happy to report that Tom was wrong. 
On a personal note, I have 4 children (ages 21 to 8 ) and have been happily married going on 25 years (I guess I have a thing for sticking around)!  We love living in South Florida (even if it felt like Chicago this past December – Yea yea, spring time in Chicago   We're planning to vacation in Hawaii this summer but still have to convince the kids of this since they are hoping for another cruise on Allure!   LOL
We produced a webisode about some of the technology highlights on Oasis and Allure. Take a look. It's pretty ground breaking stuff.