Hi everyone. I'm excited to begin our Quantum of the Seas blog series by sharing details about a new approach to dining at sea onboard Royal Caribbean International's Quantum Class ships. Our guests will control when, where and who they dine with every night of their cruise vacation; they can even decide how they'd like to dress.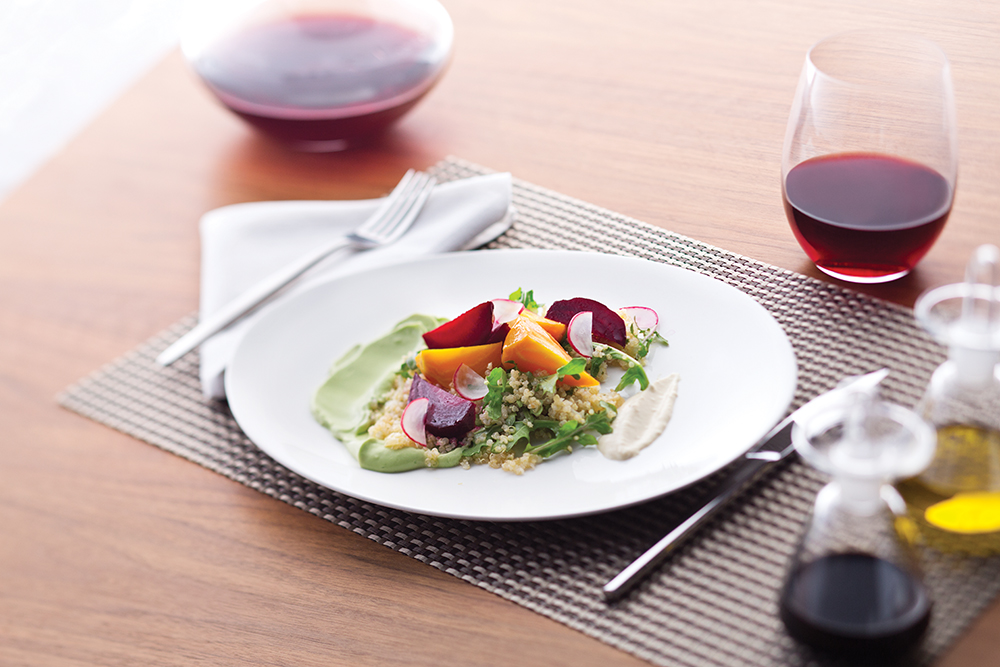 We're calling this new approach, Dynamic Dining, and the most significant change is the elimination of a traditional main dining room on Quantum of the Seas and Anthem of the Seas. What this means for our guests is that there are no set dining times, no assigned seats and no required formal nights, unless you choose to dress up. We have five complimentary main restaurants, and each has its own distinctive menu and ambiance.
-American Icon Grill will offer a take on the classic American road trip, pulling together best-loved regional favorites into one comfort-style menu. American Icon Grill will be open for breakfast, lunch and dinner.
-Chic is where you'll find contemporary cuisine made with the freshest ingredients that are evolved for a modern pallet for dinner. The décor in Chic is glamorous and sophisticated.
-Silk offers an exotic Pan-Asian menu that is inspired by the spice trade route to India and the Far East. Silk is open for dinner.
-The Grande is where every night is formal night. This main restaurant is inspired by the classic European ocean liners and featuring classic dishes for dinner.
-Coastal Kitchen fuses Mediterranean influences with the riches of California's bountiful farmlands. Coastal Kitchen is open for breakfast, lunch and dinner and is exclusive to suite guests.
Doesn't it all sound delicious? Each restaurant will also offer a basic menu that is available upon request. We'll have steak, chicken, salmon and a simple pasta for guests if they prefer to eat something other than what is on the menu.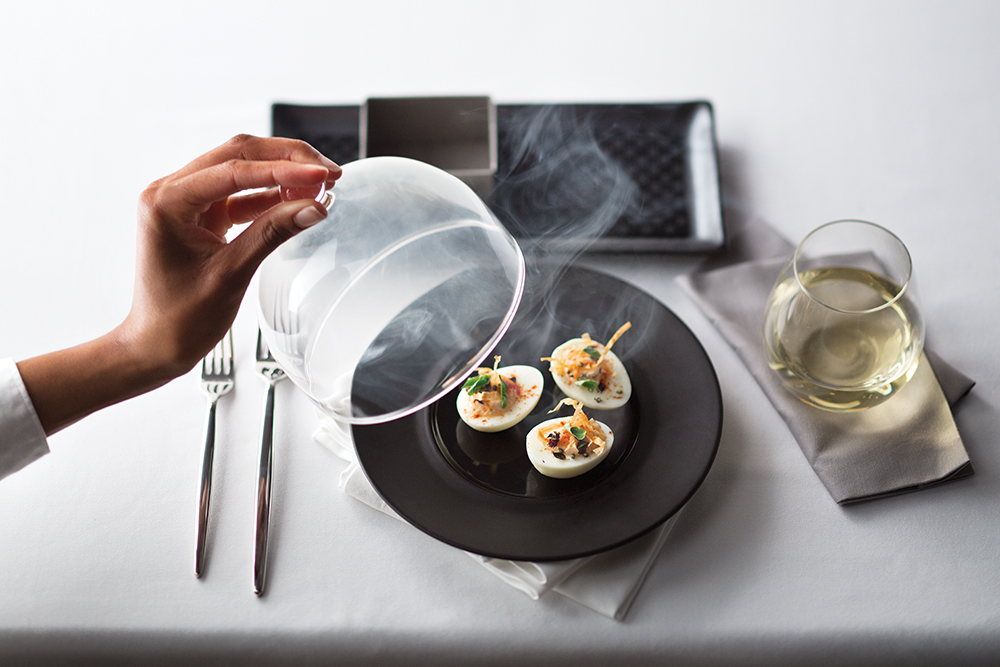 We also developed a new planning and reservations tool that will be available starting May 15th, again, offering ease and flexibility.
We took more time than we had planned when developing the dining experiences on Quantum and Anthem because our goal was to provide more options and flexibility so guests can tailor their dining experience to suit their individual preferences. I think of Dynamic Dining as the way you would enjoy dining in any major city, where you have lots of options as to the type of food and atmosphere and the flexibility to select a dining time that is most comfortable and convenient for you.
Last week we hosted a live event in New York where we shared details about Quantum Class dining with the press and some of our Crown & Anchor Society members. We set up the venue to reflect the decor and ambiance of several restaurants on Quantum and served food from the menus. We are thrilled with the response to our announcement and the compliments on the food. Mike Pezzicola, a Crown & Anchor Society member attended the event and I am still thrilled when I think about how he summed it up, "This idea of Dynamic Dining is everything that Royal Caribbean has promised and more. Not only the options that you have in the five main dining rooms, but also options such as Jamie's Italian by Jamie Oliver and Michael's Genuine Pub."
After the event Adam Goldstein, our President & CEO, conducted a Google Hangout to talk more about the new dining concepts on Quantum of the Seas. You can watch the replay here.
I plan to blog with teams from all areas of the company until Quantum of the Seas begins sailing from the New York area in November. I look forward to sharing more details during this journey. Look out for another piece where I plan to share more details about how Dynamic Dining is taking our Specialty Restaurants to the next level on Quantum Class ships. However if there is something specific that interests you about Quantum and Anthem, let me know by entering a comment below.