Recently I had the opportunity to join Radiance of the Seas in Alaska for an Anchored in Excellence visit, as well as to see the results of the recent dry dock.  The transformation in a number of the venues is unbelievable.  Perhaps the biggest examples are the addition of the Quill & Compass, an authentic English pub offering an extensive selection of imported beers and ales, along with the variety of all the new dining venues.  I was only onboard for three days, so it took a lot of effort to "sample" all of the experiences.  It was a high caloric visit needless to say.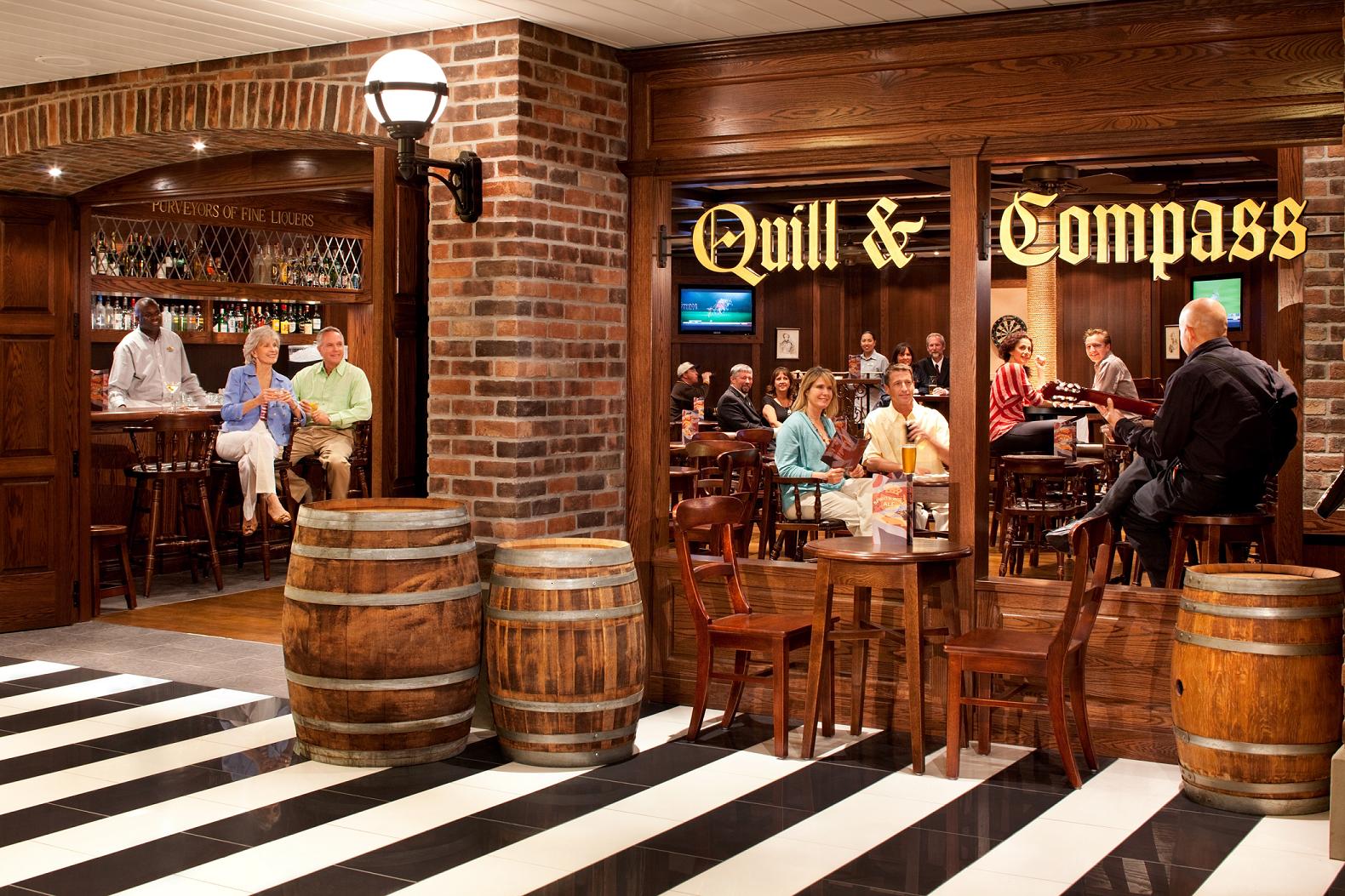 It was great to see the guest reactions onboard.  We ate lunch at Rita's Cantina, and every table was full. (We initially underestimated the demand and staffing, but have since addressed this.) Originally we were concerned that Rita's Cantina wouldn't be as desirable in Alaska as it will be in Australia because it is a space that is only partially enclosed, but it was a great experience and the guests were even enjoying frozen margaritas.  It was really something to be sitting there and watching Orcas swimming alongside while we enjoyed chips and salsa!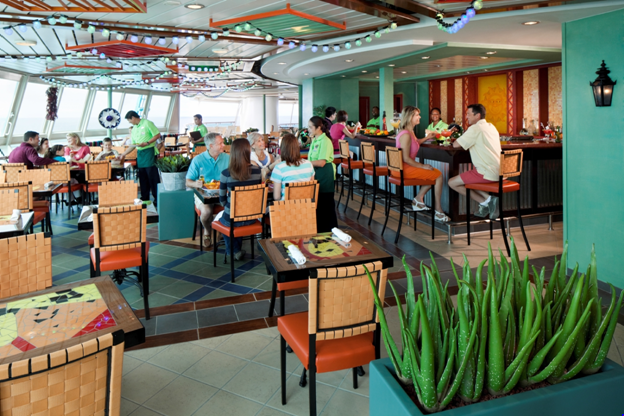 The Boardwalk Doghouse, located outside the Windjammer, was definitely a crowd pleaser, as well as the Park Café, now located in the Solarium.  The Park Café is often only discovered by guests two or three days into the cruise, and once they've experienced the famous Kummelweck sandwich, it becomes part of their daily routine.   The Park Café is so popular we have to order more tables and chairs

During the revitalization we also added Samba Grill, a Brazilian-style steakhouse experience, Izumi which offers traditional Asian dishes and the Hot Rock Plates that I've mentioned previously, Giovanni's Table is a traditional Italian trattoria and a Chef's Table where 14 guests may enjoy a specially prepared menu chosen by the evening's featured chef.  I've given Radiance the new unofficial name, "Dining of the Seas".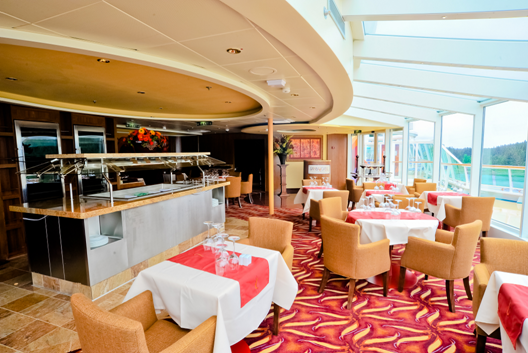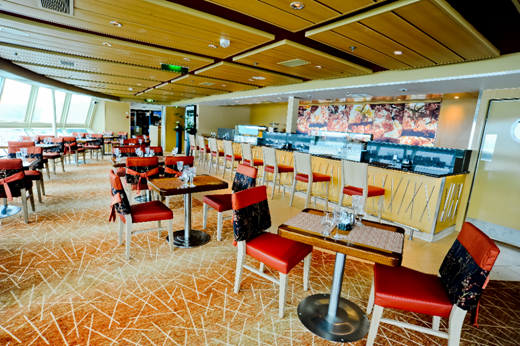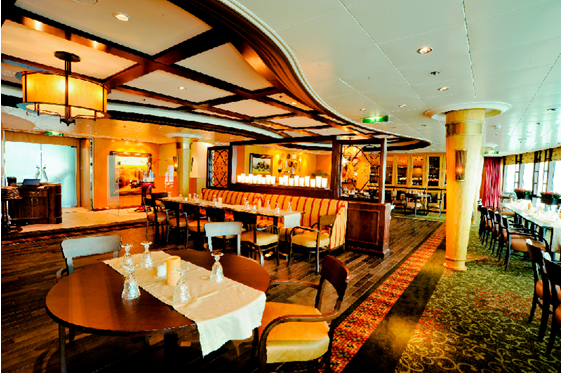 The team onboard is very proud of what was accomplished in the revitalization process.  We are currently working on our lessons learned, since Radiance was the first of the major revitalizations, and we want to capitalize on those things that worked really well, and learn from other things that didn't go as well as we had hoped.  For example, we have the opportunity to improve some of our communication between all the groups such as Hotel Operations, Marine Operations and New Build to ensure everyone is aware of what everyone else is doing and has shared expectations.  We will meet as a team to review everything and use this as we embark on Splendour of the Seas in November.   
In addition to finalizing everything from the dry dock, Radiance team is also working closely with Rhapsody of the Seas leadership to prepare for their new itinerary in Australia.   Both our Australian office and Rhapsody have shared a number of good ideas to ensure we deliver the WOW when Radiance delivers her Australian experience.