My name is Kristin Pearce and I work in the Community Relations department in Royal Caribbean's Miami office.  Our team handles all company initiatives related to the Make-A-Wish Foundation (MAW).  June is our company-wide fundraising month for Make-A-Wish called Destination Joy.  Many departments in our offices compete for fundraising contributions by hosting ice cream sales, bingo games and even a china and crystal sale, all with the goal of raising money for this amazing organization.  As part of our partnership, we host a program called Wishes At Sea, where any given ship could have up to two MAW families onboard.  Of course, they are given the Royal VIP treatment and the ship's crew tries to accommodate every specific aspect of the child's wish while onboard.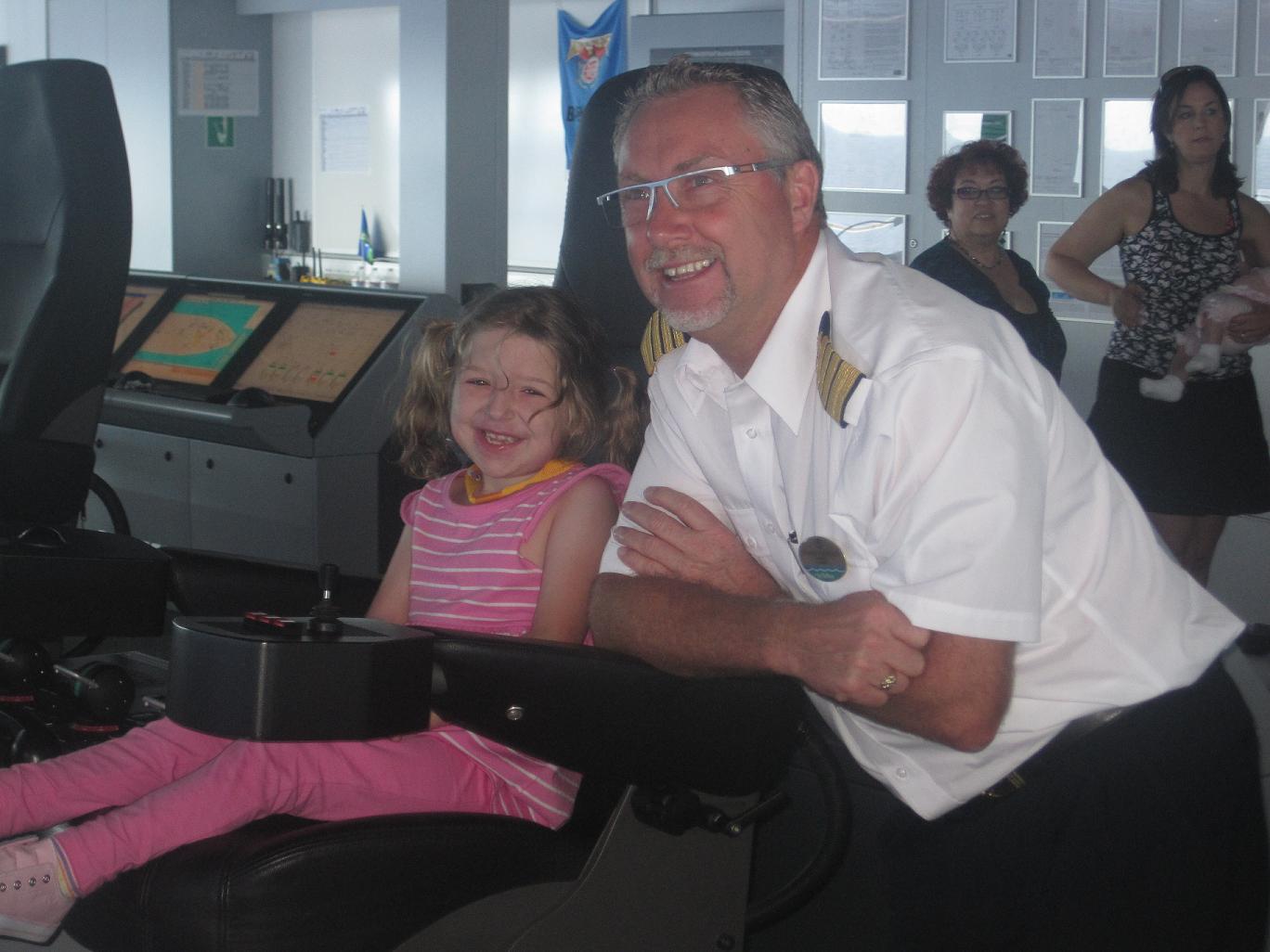 Every other year, we invite 10 MAW families onboard one ship for Wish Cruise.  Of course, this VIP group needed their own "Julie McCoy" and when I found out it was me and I was able to sail on the beautiful Allure of the Seas for a week for work, I was thrilled!  The families came from all over the US and there were two families from Panama and Denmark.  Their vacations began at our Bon Voyage party, held in our corporate office, and then we headed off to Allure of the Seas!  After boarding, everyone got settled and then we went to the outdoor AquaTheater for the Sail Away Party.  The DreamWorks characters were out in full force, including Shrek and Fiona, who entertained the crowd as we sailed off to the Western Caribbean.  The families received their itinerary of events, met the Adventure Ocean team and received their all-important Coca-Cola sticker gaining them access to unlimited sodas throughout the week.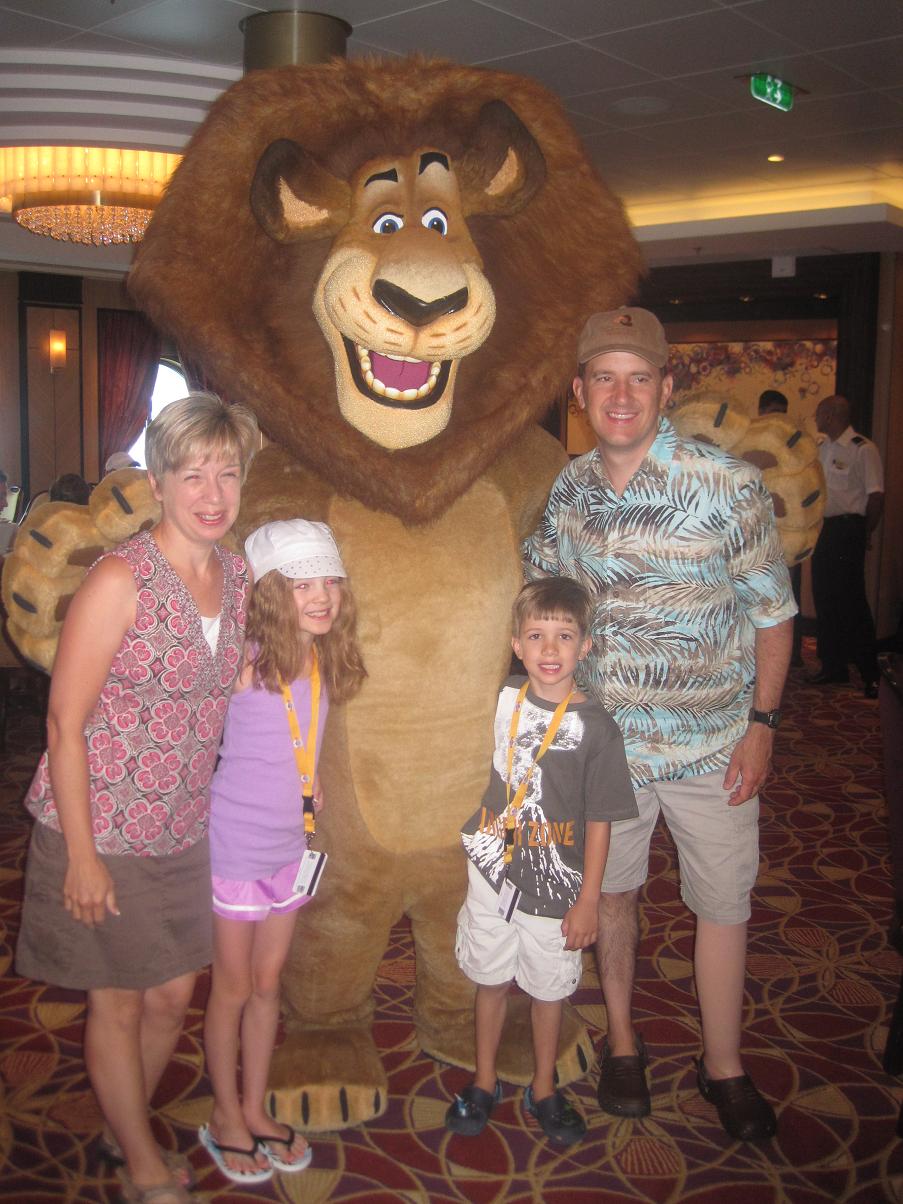 Each day, the ship's fantastic crew had special plans for this group such as private ice skating, VIP show seating, galley and bridge tours, private FlowRider sessions, unlimited Adventure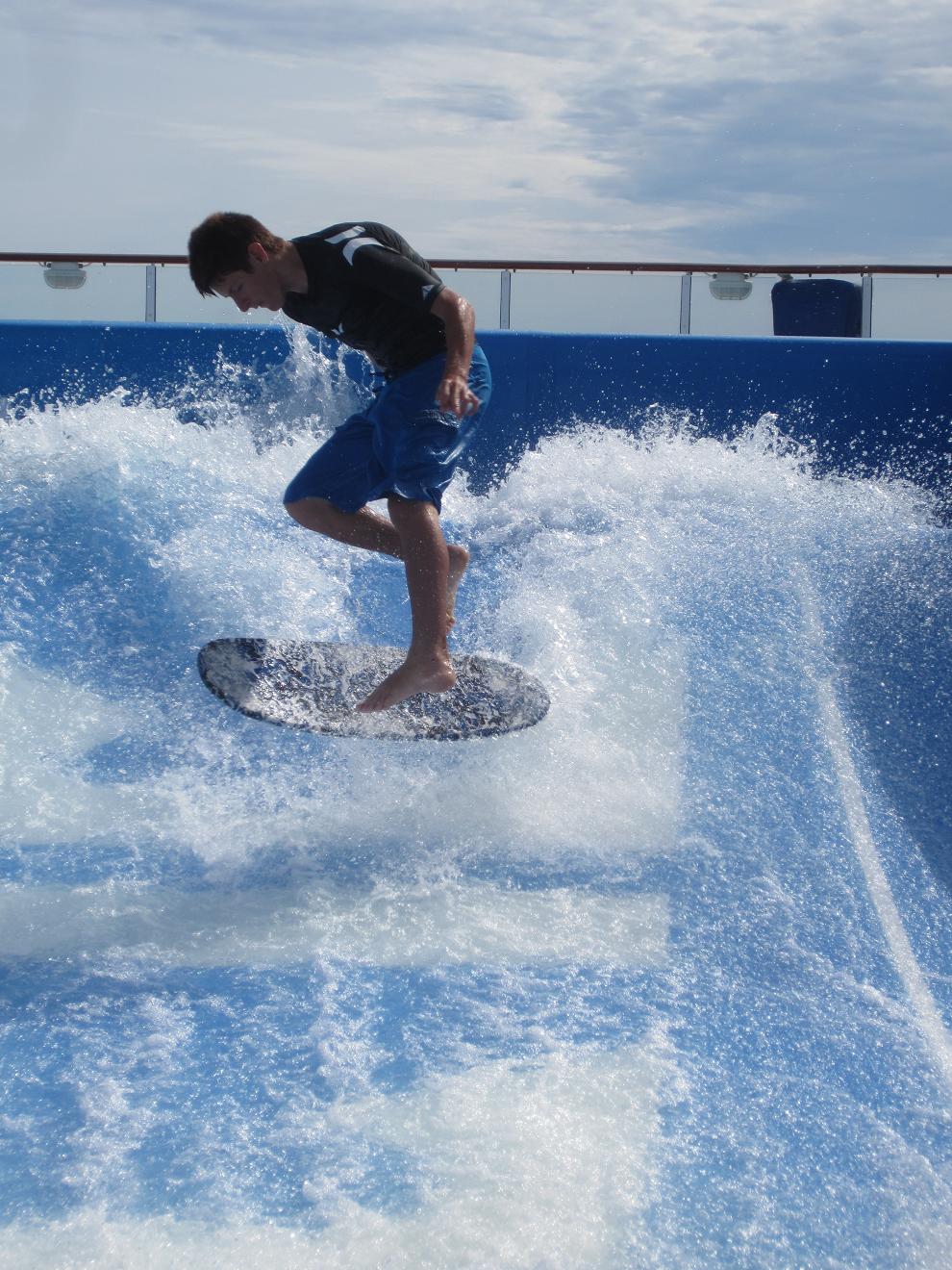 Ocean access and much more.  They were very busy and thoroughly entertained. I saw most of the families every day at one venue or another, checking to make sure they had everything they needed.  The entire ship was involved in raising money for Make-A-Wish during the week, and the crew on Allure was trying to make headway since every ship competes with each other during the month of June.  Ken Rush, the Cruise Director, offered to shave his head if our cruise raised $20,000 in donations.  By Saturday, they were so close and when everyone gathered again in the Aqua Theater, the total had reached over $22,000.  The Captain himself had the clippers in hand and a few minutes later, Ken had a nice buzz cut!  You can see more here:
On the last sea day, CBS4's Cynthia Demos was on hand to conduct interviews with each family about their experience on board.  Almost every family said the same thing… that this week was one of the best times they had ever had, seven days without doctor's appointments and hospitals was great, plus it provided an opportunity for the whole family to be together and have fun.  I was so happy to have played even a small part in putting this trip together and very proud to be part of such an incredible team.  Even after we returned to Fort Lauderdale, I was still pinching myself that I was able to truly experience a Wish Cruise!