While most people were getting ready for the holiday season, at Royal Caribbean International we were all busy finalizing our new global marketing platform. I know it sounds like a really tough job, because first we had to spend a week on Allure of the Seas shooting all the footage for the TV commercials and the photography for the print ads. It was great to be onboard and work with our amazing crew to get everything accomplished.
In fact, the crew and the onboard experience is really what inspired the new campaign. We wanted to convey that "WOW" feeling we hear time and time again from our guests – either when one of our crew has done something to "Deliver the WOW", or the natural expression our guests have when they walk into the Royal Promenade on Oasis or see an ice show or zip line or see their first Broadway Show or experience the FlowRider, or interact with one of the DreamWorks characters. These are all things that collectively can ONLY be found on Royal Caribbean.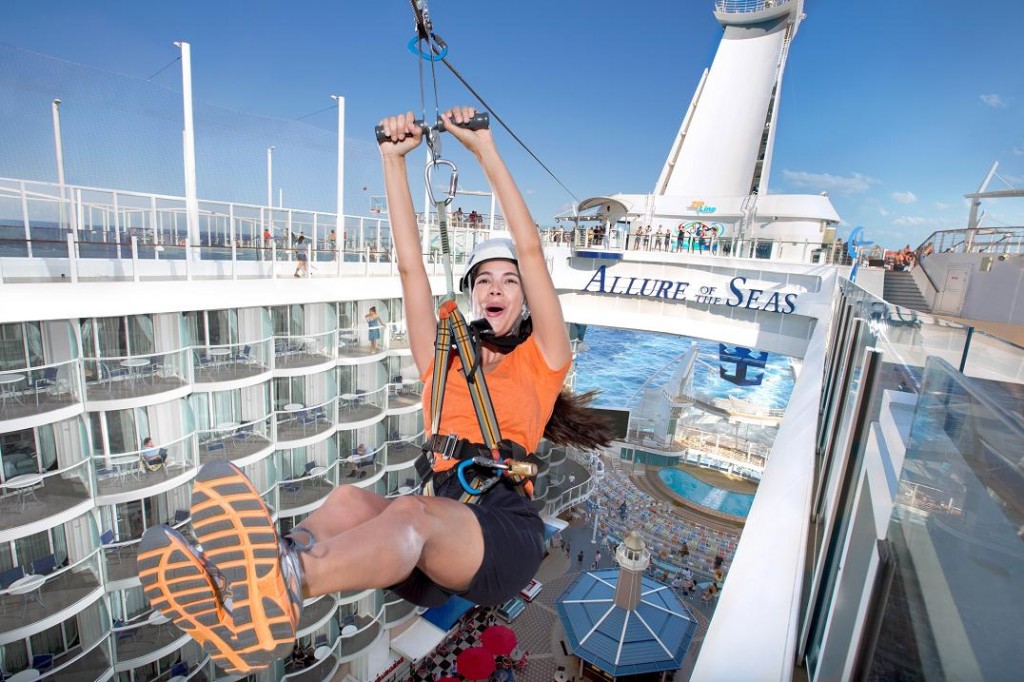 The other point that is so interesting is that "WOW" feeling is true if you are on Voyager in Asia or Splendour in Brazil or Oasis in the Caribbean – in other words it is a global feeling and all guests share the same reaction regardless of where we are in the world. This was a natural way to talk about the brand and ensure it worked across the globe.
We hope you enjoy our new campaign as much as we enjoyed making it! We hope the spot brings back fond memories of your time onboard, and if you haven't sailed recently, then hopefully we can welcome you back onboard soon.