On Friday before Labor Day weekend I swung by Baltimore where Vicki Freed and our Sales team were preparing to host our top producing North American travel agents (aka the "Royal Family") on a Bermuda cruise. We are always grateful for the support we receive from travel agents globally and this cruise is a chance to say thank you to many of the very best. Unfortunately, I could not stay for the actual cruise but I was able to say hello before it was time for the guests to attend the muster drill.
On the way to the ship I realized that I'm not as familiar with Baltimore as I should be since it is the next major city south of my hometown of Philadelphia. I have lived and either worked or studied in each of Boston, New York, Philly and Washington DC. There wasn't time for me to sight see on this visit but the weather was gorgeous, the harbor provided a very pleasant backdrop to Enchantment of the Seas, the Port of Baltimore and Cruise Maryland team was very hospitable and the cruise terminal was easy to access from the highway. So I came away quite impressed with the idea of seeing Baltimore and then taking a cruise on Enchantment of the Seas, especially in light of the Royal Advantage revitalization investments we are making in the ship this December.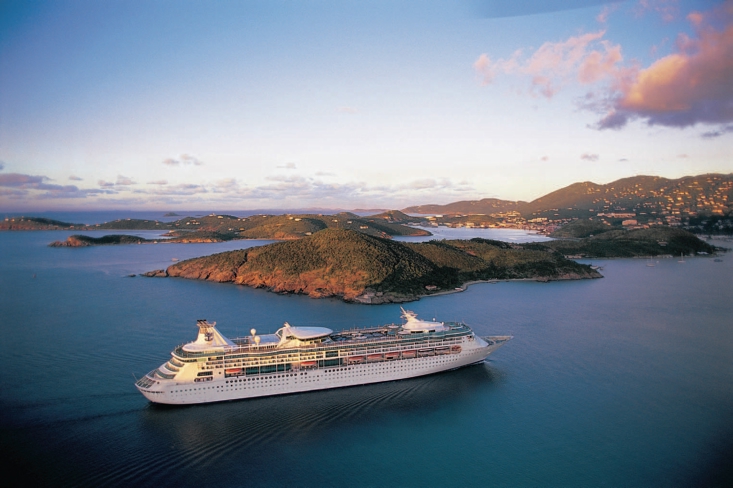 Note – I'm approaching the two month mark of rehabbing from my calf muscle injury. While I am considerably less than pleased with being injured and missing Master's Nationals, some positives are emerging from the experience. One is working out on the Alter G treadmill at Marlins Ballpark. I was able to run a 5K four times before I hit seven weeks post-injury. The machine supports whatever percentage of your weight that you program so you can walk or run using a normal gait or stride despite the injury. I don't know of any other way I could have possibly been running miles at 6:30 to 8 minutes per mile so soon after my injury. It's also pretty cool to be one of the only people in the stadium on a regular basis. The second thing is I finally took a swimming lesson for the first time in 40 years or so. I have a lot to learn in my quest to be a competent swimmer. There's no way I would have taken a lesson but for the injury. Don't worry – no triathlons in the near future.