I am Mario Salcedo, a resident of Miami, but Royal Caribbean International knows me as "Super Mario", their most frequent guest. Despite logging hundreds of thousands of nautical miles on Royal Caribbean ships during the last 12 years, I must admit that I was a "rookie" when it came to visiting the far-flung destinations served by the company's fleet around the world.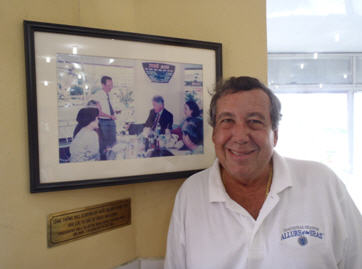 I have yet to explore many areas of the world where Royal Caribbean travels which is why I recently took my milestone 500th Royal Caribbean cruise from Barcelona, Spain to Dubai, United Arab Emirates. That was the second leg of a 70-day cruise experience to the Far East that began in Fort Lauderdale, Florida and ended June 24th in Shanghai, China.
This was my first trip east of Turkey. I also have yet to visit Australia or Scandinavia. You've probably already figured out that I have a huge bucket list. I spend more time at sea than at home as I mentioned in my first guest blog for Royal Caribbean. This trip represents the most extensive "trajectory" of my cruising career, although certainly not the longest in duration. I boarded Voyager of the Seas after sailing on Liberty of the Seas for seven months.
I decided to take this around-the-world quest for a few reasons. First, I've never been to the Far East. Second, it was on the Voyager of the Seas, which has a lot of emotional significance to me as it was my first Royal Caribbean ship. Third, my favorite captain was on this crossing, Captain Charles Teige, and he persuaded me to do it.
I extensively researched cruise ports of call long before beginning this trip. My goal was to select shore excursions that maximized my exploration time in each of the ports. In Egypt I visited the Pyramids of Giza and the Egyptian Museum, where all the treasures of the Pharaoh are displayed. I also toured the city of Cairo and saw the Nile River. We did the transit of the Suez Canal and stopped at Aqaba, Jordan. A shore excursion took us to the place where Indiana Jones and the Last Crusade was filmed. We were at Safaga, in the southern part of Egypt, and got to see the whole area of Luxor and the Valley of the Kings, where the Pharaohs created their civilization.
Voyager made several stops in cities sporting some of the tallest buildings in the world. I decided that climbing these buildings would be a choice activity. I was joined by Captain Charles Teige, the Master of Voyager of the Seas who had a few hours off from his busy schedule.
A funny incident happened at the top of the Marina Bay Sands Hotel in Singapore. We encountered a couple from Australia taking pictures of the breathtaking view of Singapore. Captain Charles graciously asked if they would like to have a picture together. Of course they readily agreed. Captain Charles then asked them if they were vacationing in Singapore. The lady replied that they would be sailing on the beautiful Voyager of the Seas scheduled to depart in a few hours that afternoon. The Captain, without revealing his identity, told them they had chosen wisely and wished them Bon Voyage.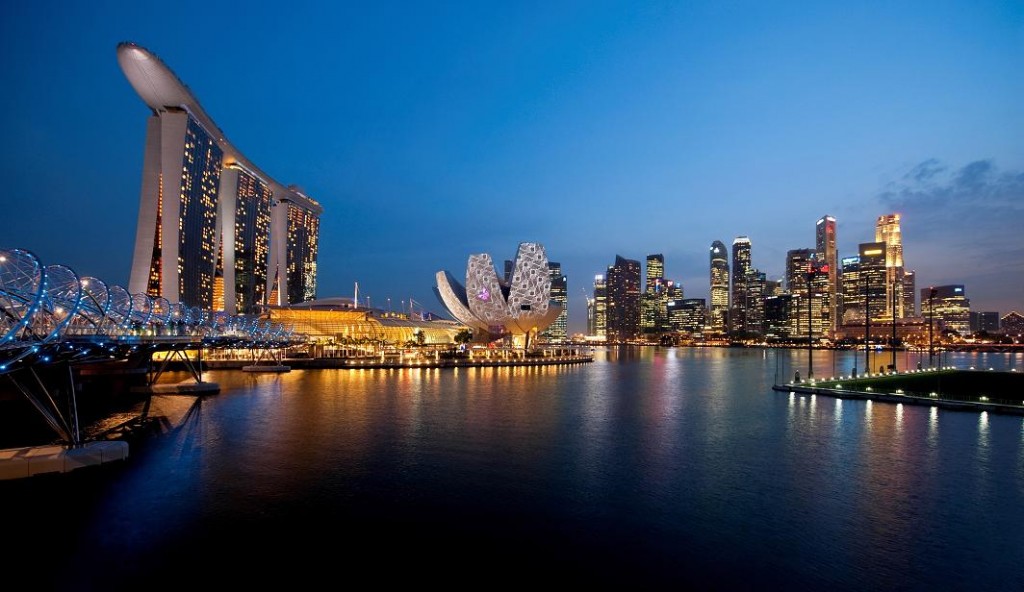 Back on board that evening, Captain Charles (now dressed in his officer uniform) happened to be strolling on the Royal Promenade and was suddenly stopped by the same couple from Australia. Needless to say, they were quite shocked to recognize the gentleman that had offered to take their picture. "We had no idea you were the Captain on Voyager of the Seas!" Captain Charles smiled and made a second gracious gesture by inviting them to his table for dinner the following night.
Cruising gives travelers the opportunity to sample a particular country. It's like the appetizer. It's a sampling process where you sample one island or one country or one destination in a day. If a particular place calls your attention and you really like it, then you can use it as a stepping stone for a more extensive land vacation.
I am often asked for advice by less-experienced cruisers, and always recommend doing your homework by researching each port of call in advance. Nowadays, the Internet gives you everything you'll ever want to know.
Several days later Voyager made her maiden call in Vietnam. The ride from the Phu My pier to Ho Chi Minh City (formerly Saigon) took about 3 hours. Captain Charles, accompanied by his wife Isabella, and son Connor booked a private tour to the city and asked me to join them. One of the highlights was a visit to the War Remnants Museum which had on display many war artifacts and pictures depicting the horrors of war. It was a sobering and emotional experience that brought back memories of the Vietnam War, which took place when I was attending college.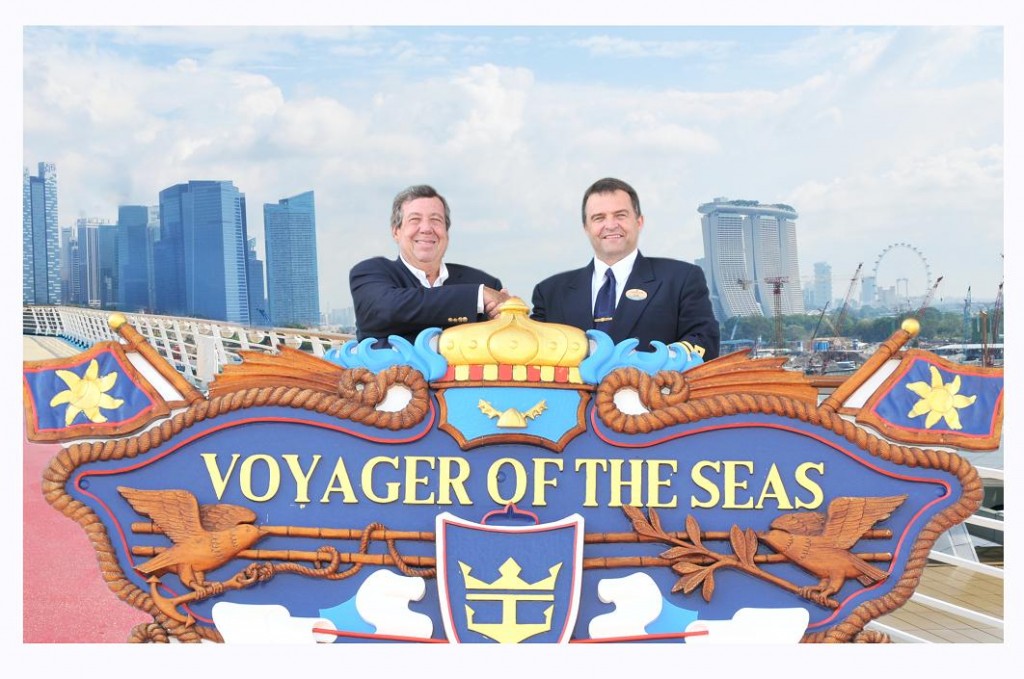 Later in the afternoon the tour guide took us around the busy streets of Ho Chi Minh City with all the hustle and bustle of mopeds and outdoor markets. We spotted a modest looking restaurant named Phu 19-Nov-2000 and asked the guide what it meant. He explained that the restaurant became famous during President Clinton's visit to Vietnam in November 2000 accompanied by daughter Chelsea. We figured if it was good enough for the President then we should stop for lunch. The owner greeted and seated us at the exact table where the President had sat for lunch. On the wall just behind the table was a portrait of the President and Chelsea as they enjoyed their lunch. We ordered "President Clinton's Menu" consisting of noodle soup and vegetable rolls and we all agreed it was delicious.
After the eighth and final segment of this cruise, I flew to Beijing, spent two days exploring the city and nearby points of interest, then flew home to Miami. After just one day of "vacation" at home, I set sail on Majesty of the Seas Bahamas cruise where I will spend the next three months onboard relaxing, scuba diving and planning the next exotic cruise experience.