How often does one get to say they've found their dream job? I'm Jeff DeKorte, the Vice President of Digital Marketing at Royal Caribbean International and I'm thrilled to be able to say that.
I joined Royal Caribbean in January to lead the company's digital transformation – which is a rather self-important way to say I'm here to help the company use digital technology (the Internet, mobile devices, social media, etc.) to give our customers the best possible vacation experiences.
I started my career in online travel in 1996 as the fledgling eCommerce department at US Airways was being assembled. It was just a few years after the Internet was invented (thank you, Mr. Gore) and the travel industry was moving quickly to use this new medium to empower travelers and improve their experience.
At first, it was all about providing brochure information via the World Wide Web. In the years since, my career took me through such well-known brands as AOL and Rand McNally where we used technology to provide travelers with access to the tools and services to plan, book and enjoy their travel. We built frequent traveler web sites, online booking engines, self-service airport kiosks and fare search sites. With the launch of each new product, travelers gained more and more control over their travel purchasing.
With the rise of sites like Facebook and Twitter in recent years, travelers now use the Internet to do more than just plan. There are full-blown conversations happening online, including:
Using Twitter to ask a cruise line questions about an upcoming vacation.
"Checking in" with Foursquare to find out who else is nearby.
Sharing photos and updates on Facebook so friends and family can join in on the fun, albeit virtually.
All of the innovation of the past twenty years has completely transformed the way we experience travel and share our stories. We've come a long way from waiting months after the vacation for photos or slides to be developed.
And, that's why I signed on at Royal Caribbean, an innovator both on sea and online. For 42 years, Royal Caribbean has been a leader in launching ground-breaking cruise ships. From the first ice skating rinks, rock climbing walls and FlowRider to building the two largest passenger ships afloat, the leadership at the company has always been willing to make the investment to ensure our customers have the most exciting, unexpected and safest vacations possible. And, the same goes in the digital arena as well.
We recently announced the addition of iPads to every stateroom on Splendor of the Seas and other Vision Class ships. Oasis and Allure have amazing digital boards throughout the ship that make it easy for you to do everything from find your stateroom to see what activities are taking place. On Oasis and Allure, we are also offering guests the Royal Connect, iPhone-based location and communication devices. And, we have many, many more innovations in the works.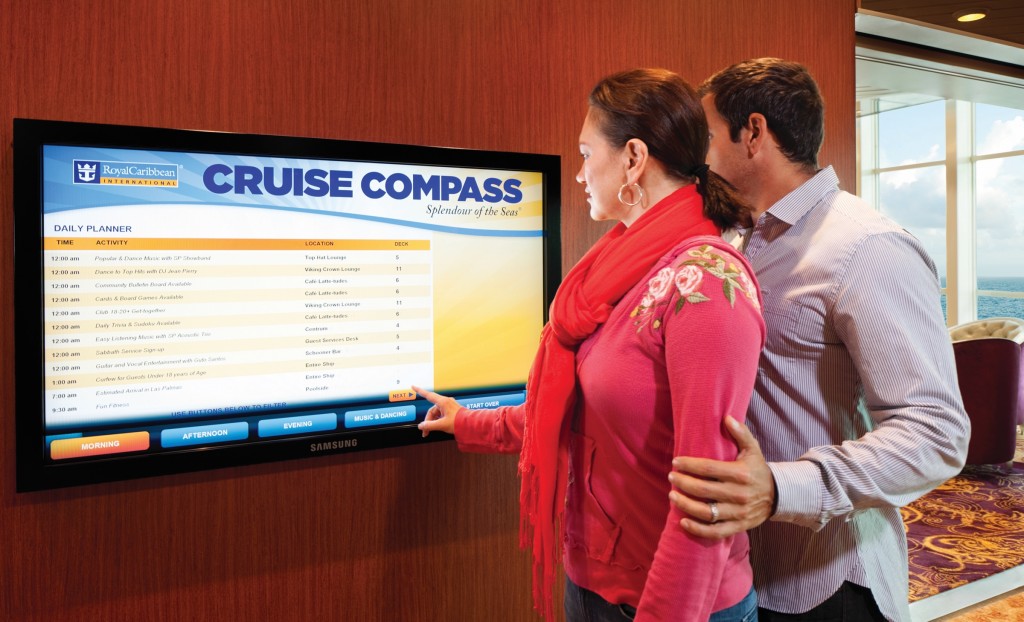 The first order of business is to make sure the site you rely on to plan your cruise vacations and manage your Crown and Anchor Society membership is easy to use, always available and serving your needs. We'll be making a number of significant improvements to the site over the coming months. Some of them you may not see. If we do our jobs right you won't even notice. And, some will take us leaps and bounds ahead.
In the meantime, I'd love to hear your suggestions and advice for improving our digital experience.