My name is Helen O'Connell and I have been the Manager of Community Relations for Royal Caribbean Cruises Ltd. for over 7 years.

 

I oversee our employee volunteer programming and corporate giving as well as work with our many charity partners.

  

Readers have asked about our "company giving" strategy.

 

Indeed, as a large global cruise brand, our giving back to the community is a huge priority.

 

Our Community Relations department receives thousands of requests each year, and it is a painstaking process to filter through them to find the right ones to fund.

 

Instead of donating small amounts to a large number of organizations, we really try to make a difference with our giving and have focused our energy on children and families with an emphasis on foster care, education, and marine conservation.

 

While those three issue areas sound broad, we rely on a very detailed application and guideline process to help us narrow down these fields.
The request letters continually pour in, we read them and it is sometimes very hard to say "No" to so many worthwhile charities.  Our small Community Relations team is very animal friendly, so the letters from all the Humane Societies and animal shelters are especially hard to refuse.  But, we are determined to make a difference in the communities with which we live and work, encouraging volunteerism and donating what we can.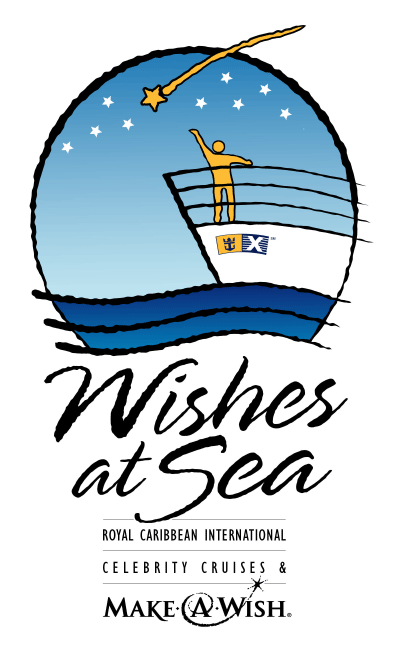 Our Royal Caribbean International brand has a wonderful partnership with the Make-A-Wish Foundation (MAW).

 

Over the past 11 years, we have sent thousands of Wish families on cruises and have executive officers that sit on their local MAW chapter board.

 

Each June, we run a program named Destination Joy and let our ships be creative in fundraising with our guests onboard and enjoy a little competition between the ships.

 

When we get the results of their hard work in July, we are always blown away by the results!
Last year in January, all of the normal work in our office came to a screeching halt when the earthquake hit Haiti, our corporate partner for more than 30 years.

 

We immediately launched a massive effort to transport relief supplies on all our Labadee, Haiti- bound ships and donated the profits for two months from our private destination there to the Solano Foundation in Haiti, collected funds onboard our ships around the globe for Food for the Poor and contributed to Pan American Development Foundation (PADF) to provide relief aid to our employees and their families who live in Haiti.

 

This past fall, we completed the construction of our first school in Haiti L'Ecole Nouvelle.

 

Royal Caribbean International is fortunate to be able to help the people in the Labadee community, but there is much more work to do.
Right now, our office is full steam ahead with planning for G.I.V.E. Day, our corporate volunteer day.

 

We plan local projects in cities where we have offices in the US and our employees come with their families to assist with cleaning, painting and landscaping; Wichita and South Florida offices are having their days in April then the other cities will have their projects in the late Spring & Summer.

 

G.I.V.E. stands for Get Involved Volunteer Everywhere and this year, we will be celebrating our 13th year.

 

Check out some of our projects on our G.I.V.E. Day website.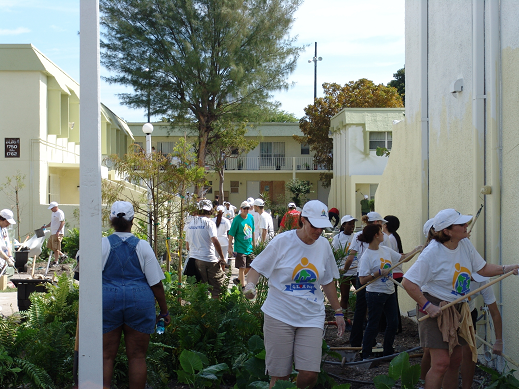 Since our neighbors in Japan experienced multiple earthquakes, a tsunami followed by

 

snow with freezing temperatures, and a nuclear threat, the number of inquiries from our ships, guests and offices has grown – all wanting to help collect funds for relief efforts in Japan.

 

We have partnered with World Vision and they are currently on the ground in Japan providing emergency supplies.

 

Our ships are collecting funds from guests through auctions, special events onboard and donations on their SeaPass.  World Vision created a page on their website for any guests, employee's, vendors, family and friends who want to contribute to World Vision's Japan Quake and Tsunami Relief Fund.
Our company also sponsors mentor programs as well as a partnership with our local United Way. These are just the highlights of the many ways we give back to our community.