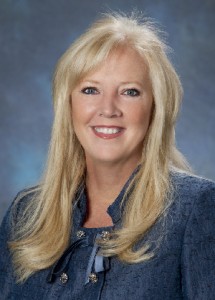 During the Allure of  the Seas transatlantic crossing, we held an official ceremony to present certificates to our baristas that successfully completed the intensive 80 hours of training to become certified Starbucks baristas.  
It is really exciting to have the first ever complete Starbucks store at sea.  Tammy, the Starbucks representative and trainer onboard, spoke at the graduation ceremony and shared how excited Starbucks was about the opportunity to be onboard Allure of the Seas and eventually Oasis of the Seas.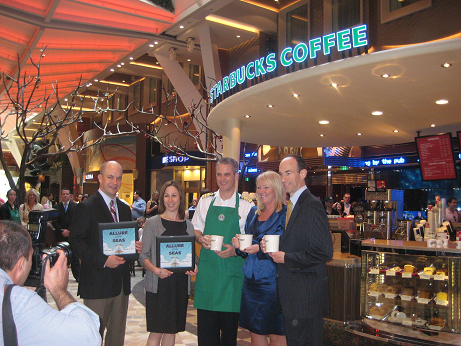 The Starbucks is located on the Royal Promenade and I'm sure it will be a huge hit with our guests.  It has the same drink offerings as your neighborhood Starbucks, as well as a number of Starbucks-branded food items.  Personally, I'm thrilled that I can now get my Venti Green Tea Lemonade onboard. Captain Zini is also thrilled – he even said that Starbucks would play a central role in navigational safety because he loves coffee and plans to stop by everyday for his Starbucks before going to the captain's bridge.
Last week was the ceremonial first pour onboard Allure and both companies toasted to the beginning of a great new partnership.  Captain Zini donned a Starbucks apron for this event while brewing the first cup of coffee which went to his boss…that's right, his wife.