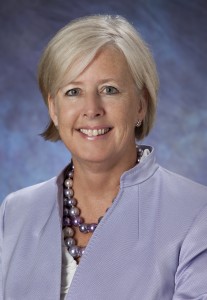 I thought I would give everyone a brief update since the re-launch of our Crown & Anchor Society program in January.  The feedback on our changes was very positive and we continue to welcome our members back again and again. We are now very focused on creating even more adventures for our members, ensuring there is an abundance of onboard activities for our valued guests.
What if there was a place you could go to "get away from it all" but still enjoy a sense of comfort and familiarity? A vacation where you could catch up with long-time friends and make new ones, all while enjoying a level of exacting service and complimentary offerings you wouldn't find on any other cruise line or at any land-based resort?
That's the unique and welcoming environment that keeps our loyal Crown & Anchor Society members coming back to our Member Cruises every year. From our extensive array of itineraries (22 ships visiting more than 280 destinations!), we hand-pick a select few Member Cruises to enhance with even more activities and gifts designed exclusively for our Crown & Anchor Society members—complimentary extras that take the Royal Caribbean cruising experience to the next level. And now, we've extended some Member Cruise features to our new Special Cruises, boasting more enriching offerings for members to enjoy.
Our first-ever Special Cruise recently took place onboard Enchantment of the Seas, sailing from Baltimore, Maryland. We invited renowned contemporary artist, and professor/teacher at the Corcoran Museum, Kathryn Freeman onboard to lead a series of intimate, exclusive sketch journal sessions with Crown & Anchor members. Freeman's charming figure paintings and drawings have been exhibited in New York, London, Los Angeles, and other cities in the United States and Europe. Her works are part of numerous private and public collections, while her large-scale public murals adorn buildings in several locales.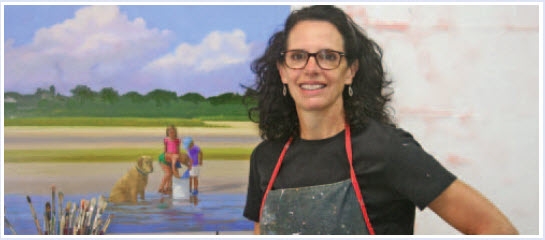 As it turns out, our Crown & Anchor Society members had an inner artist waiting to emerge. Feedback for Kathryn's art sessions was extremely positive—we noticed that the students continued to practice their newfound skills outside of class, sketching away while on shore excursions around Nassau and CocoCay. Besides classes, Kathryn also led a book reading with members' kids, and answered parents' questions about how to pursue a career as an illustrator of children's books.
This is the type of personal enrichment we're aiming for with our Special Cruises—giving our members something to take away from their vacation, whether it's a new fine arts skill to nurture, a beautiful handcrafted gift made in a jewelry class, or a second language they picked up in a language seminar. Our second and third Special Cruises in the series began yesterday, May 1st onboard Voyager of the Seas and Adventure of the Seas as they travel across the Atlantic. Guest instructors and programming vary with each voyage, but our guests can always count on something special planned.
We're hoping that Special Cruises will be as popular as our Member Cruises, which offer even more for our most loyal guests to see and do. In 2011, there's one more Member Cruise in store—onboard Splendor of the Seas' September 26th sailing to the Greek Isles & Turkey—and after that, a Radiance of the Seas' South Pacific sailing on March 24, 2012. Radiance of the Seas undergoes an array of enhancements in 2011 as part of our Royal Advantage commitment, so members will enjoy eight new dining options, a new Diamond Lounge and Concierge Lounge, plus the exclusive parties, events, turndown gifts, raffles, and enrichment seminars that make Member Cruises a standout voyage.
But what really keeps members coming back to these "reunions at sea" is the sense of camaraderie. Many of our most loyal members have been attending Member Cruises and other Crown & Anchor events for years now, and from these frequent get-togethers, close friendships have emerged. Our latest Member Cruise set sail on April 2nd onboard Enchantment of the Seas, and was a special milestone for Marianne & Herb Lucas who reached 2,100 Cruise Points. And recently, Mario Salcedo celebrated his latest achievement onboard Liberty of the Seas, achieving the 2,800 Cruise Point level. Mario continues to hold the number one position with having earned the most Cruise Points in the program-more than any other member, ever! Congratulations to both the Lucas' and Mario, on your many travels and thank you for your outstanding loyalty.
Simply click to learn more about upcoming Special Cruises and Member Cruises, or to enroll in the Crown & Anchor Society to start earning your own Cruise Points and exclusive membership benefits.
Bon Voyage!