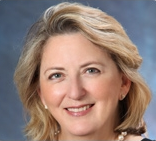 Four-time Grammy Award-winning artist Taylor Swift rocked the Boardwalk on Allure of the Seas with her stellar performance in the outdoor AquaTheater this past Friday, January 21st in Cozumel, Mexico.  The concert was the first stop of her world tour featuring her biggest hits along with selections from her new album, Speak Now.
The anticipation on the ship all week long was palpable!  Guests onboard participated in Taylor Swift-themed events during the cruise including a Taylor Swift Look  – A – Like Contest, Trivia Contest, Taylor Swift Karaoke and other activities– all for the chance to score concert passes!  In addition, 12 tickets were auctioned off to raise funds for Make A Wish Foundation, raising $8,750.00.  Guests who didn't get seated in the AquaTheater could watch the live performance in the main theater as well as Studio B, the ice skating theater. 
Several guests dressed up for the occasion, wearing beautiful dresses and hair and make up to mimic Taylor Swift's signature look with long wavy blond hair and bright red lips. The boardwalk balconies were all filled with fans waving signs and wearing branded t-shirts to show their love for Taylor. Literally everywhere you looked, there were guests dancing and singing along with Taylor as she serenaded the excited crowd.  Two oversized video screens ensured that everyone had a great view of the event.
She wore a beautiful shimmering silver sheath dress and danced across the stage, even going into the audience to hug some fans and express her gratitude for their devotion.  Her lively spirit was contagious, with fans of all ages on their feet cheering wildly with every new song.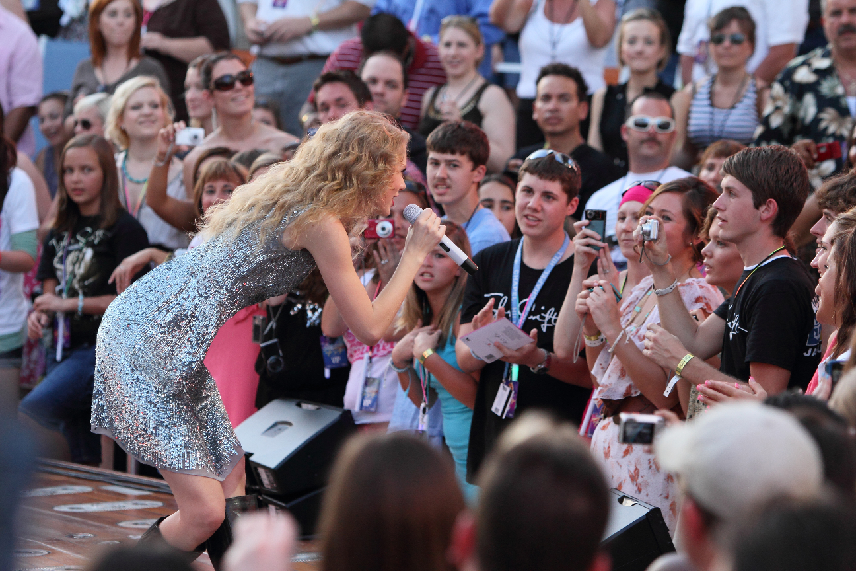 Click on the photo to view more pictures of Taylor Swift's performance onboard Allure!
Her management team was a delight to work with and sailed with us for the whole week, entertaining their biggest corporate partners, many of whom had never cruised before. These executives were with companies including Sony, Comcast, Cover Girl and others. By all accounts, they were blown away by Allure of the Seas and the onboard experience and of course, the concert!
If you're curious as to how it came about that Taylor Swift started her world tour on our ship, all you need to do is meet our Director of PR Tracy Quan. She was the mastermind behind the idea. Literally every area of the ship's operations was involved in the flawless execution of this very special event. Watch the performance highlights below and share your thoughts with us here or on Facebook.