Over the weekend of July 23/24, the Royal Caribbean Cruises Ltd. track & field team, known as the "Cruisers", stepped up into the big time of corporate amateur athletic competition.  We traveled to San Ramon, California (southeast of Oakland) to compete in the US Corporate Athletic Association Corporate Cup challenge.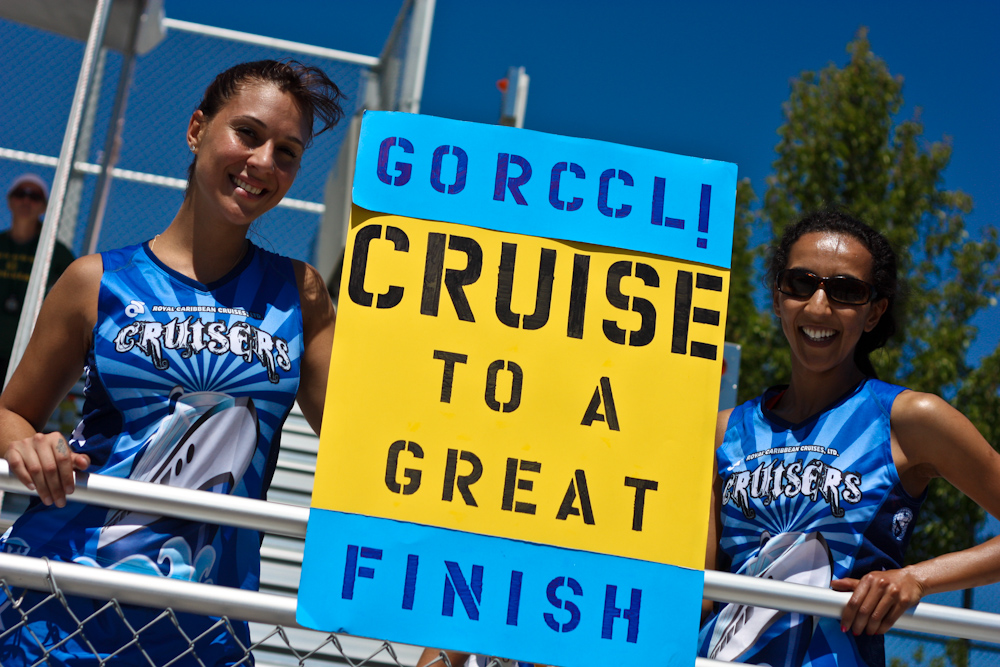 This was the event's 34th year and we met competitors from companies such as GE, Lockheed, AT&T, ExxonMobil, Booz Allen & Hamilton and Texas Instruments who had been to all or nearly all of those events.   We were competing in Division 3 (under 10,000 employees) as our team was selected entirely from shoreside runners – we would have to be Division 1 (over 50,000 employees) if we included our shipboard colleagues.  We figured it would be better to let our ship personnel stay focused on Delivering the Wow to our guests around the fleet.
Our competition was tough:  Aerospace, the defending Division 3 champions; UNUM, in Division 3 for the first time after years of competing in Division 2; and SCVAL/SCUSM (never mind), another perennial Division 3 title contender.  All three of these competitors had been in the Corporate Cup for 15+ years and they knew all the tricks of the Byzantine scoring system.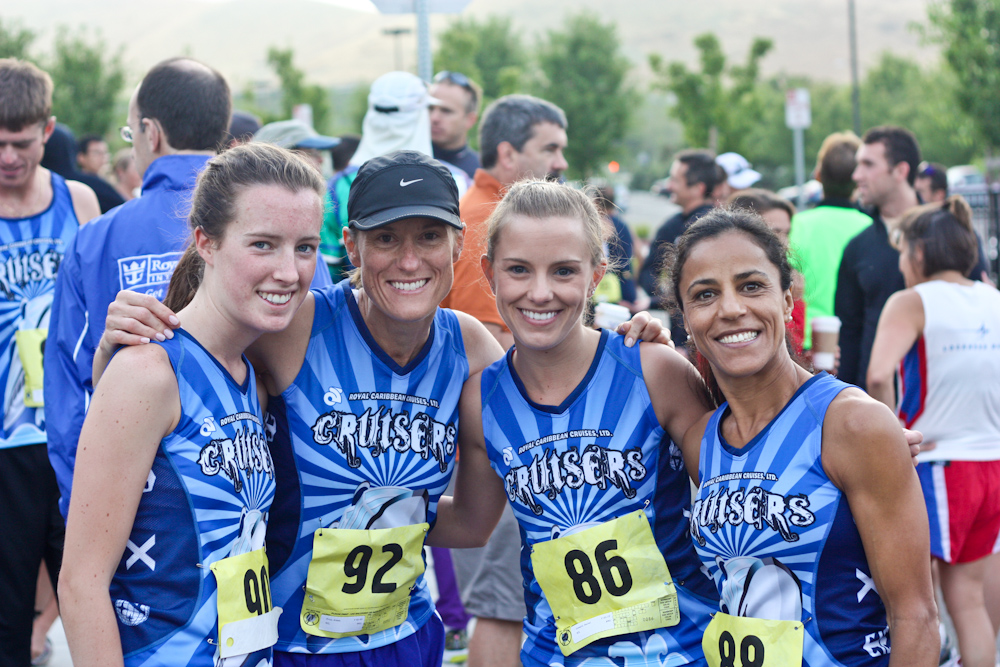 We knew our strength going into the meet was our fabulous female runners, and they did not disappoint, giving us a number of wins in female events and an advantage in mixed gender relays.  Our men are competent runners and field performers but we need to get better and deeper for next year.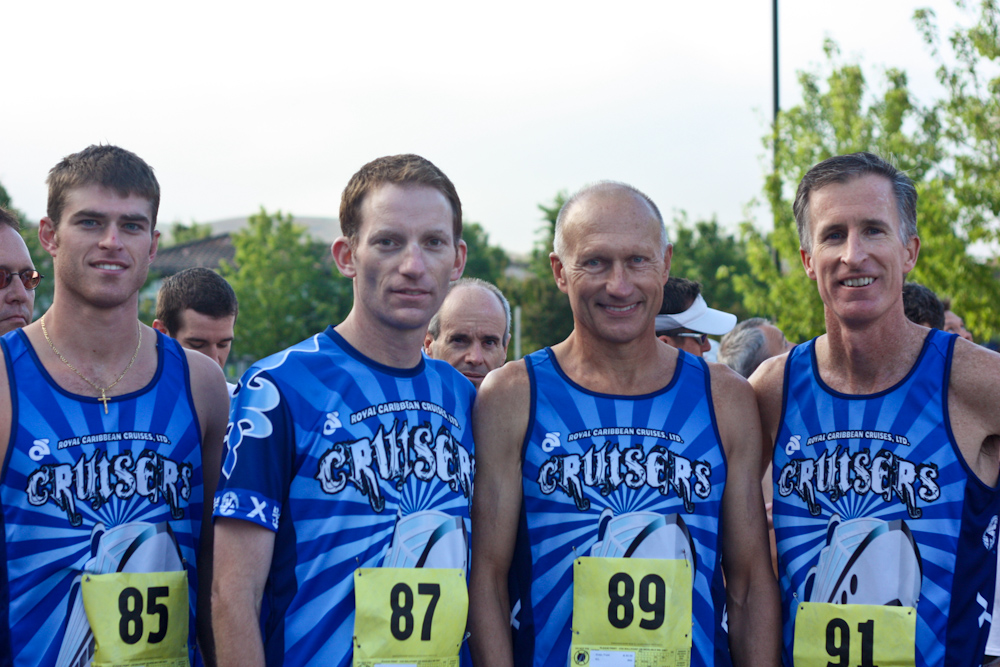 The meet was fantastic, from the 5k on Saturday morning through the six person sprint relay on Sunday afternoon.  There was nonstop action and very little indication of the team scoring situation so everyone went hard all the time.  Individual competitors were allowed to enter up to four events and our lineup for the events changed by the hour as people developed muscle strains and/or made miraculous comebacks.  Many people ran personal bests and sometimes that wasn't even good enough to score for the team.  It was clear, that like us, the other teams had training programs in the months leading up to the event or possibly all year.  GE, mercifully not in our division, was awesome to watch.  They appeared to have both current and former NCAA Division 1 caliber track athletes by the dozen. Can you say "intern"?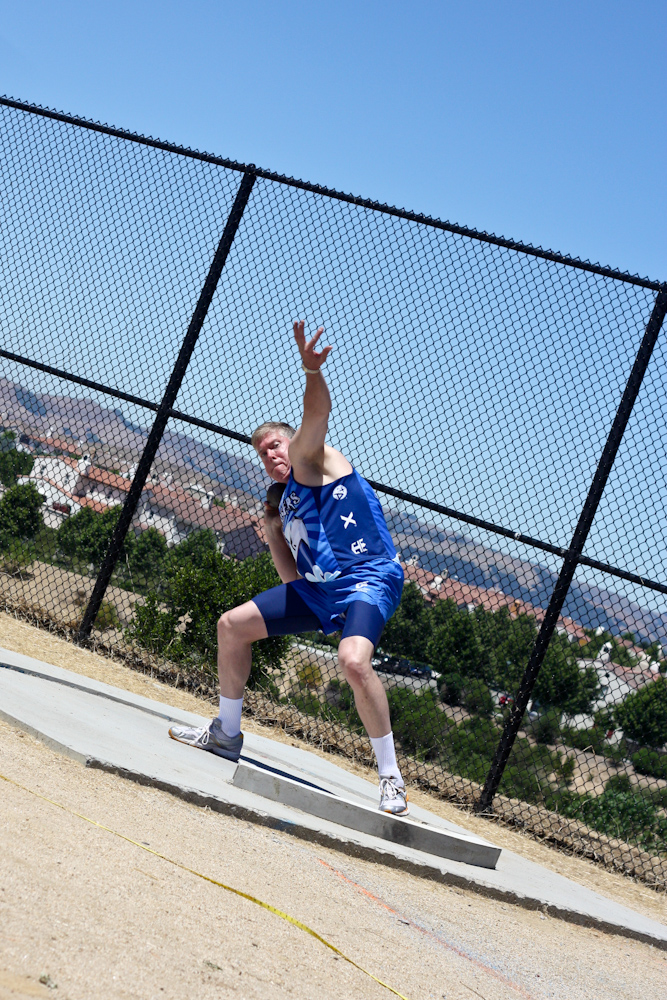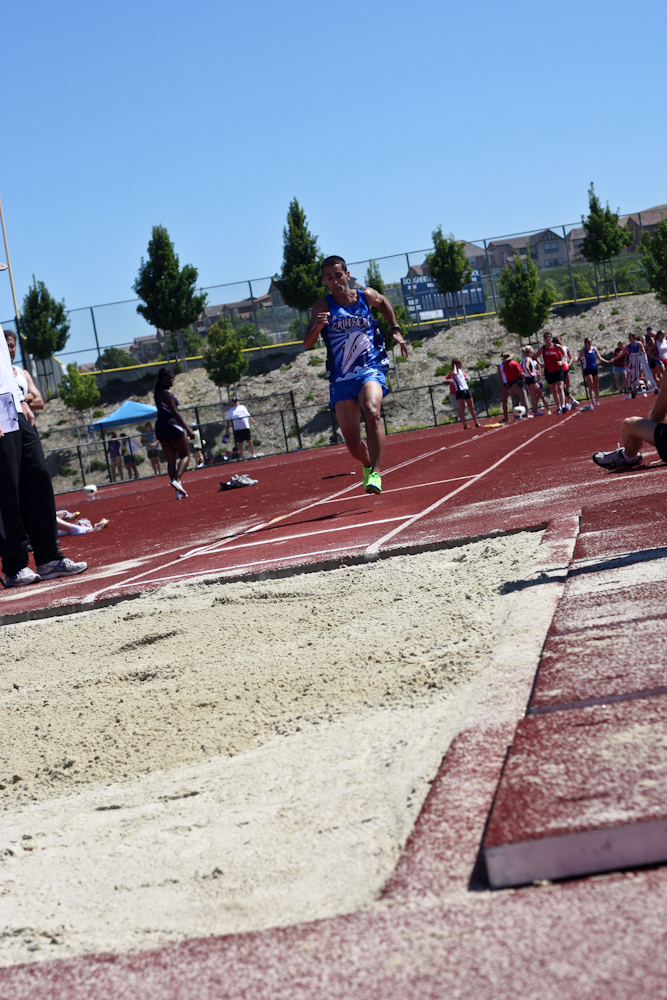 I did not need to go to Northern California to discover the immense pride and dedication of my Royal Caribbean (and Celebrity) teammates.  I have already seen it over and over for 23 years.  But a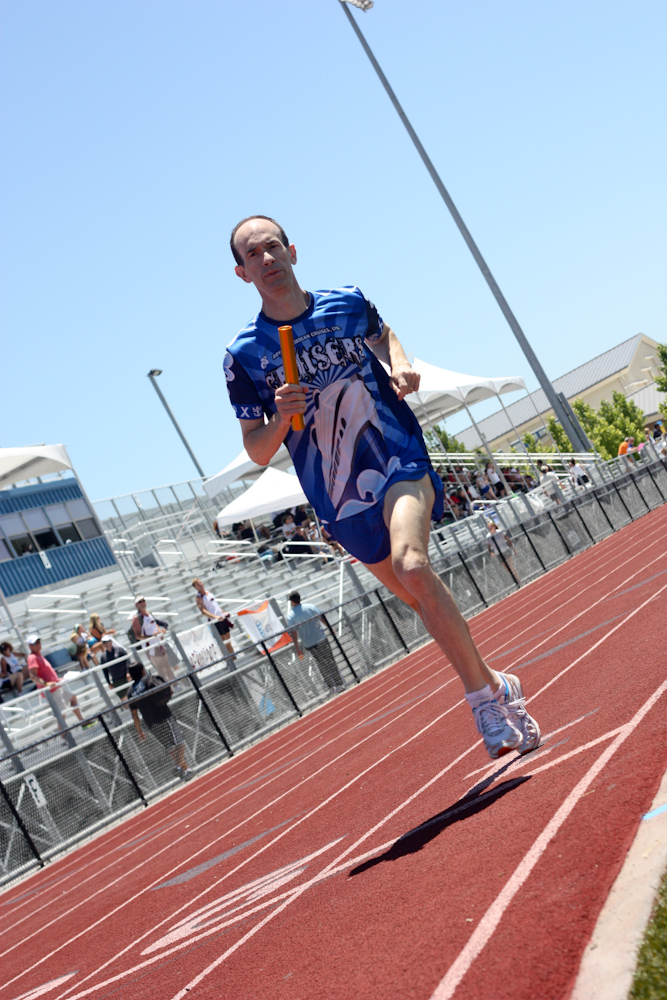 track meet is a really intense and tangible experience, and I was enormously proud of the effort, mutual support and camaraderie that our team displayed.  The other teams were very happy to have a new competitor in the meet, and they constantly complimented us for how competitive we were in our first appearance.  One couple from Lockheed are Diamond Plus cruisers with us!
In the end, we finished 3rd in our Division with 460 points trailing SCVAL (492) and UNUM (465).  Only after the meet was over did we fully digest the scoring system.  The main lesson learned – we did not have on our team the older (60+) runners we needed to score enough points to win the meet.  We are already thinking about next year.
Fortunately, I was able to stay pretty healthy and run in four relays, getting (recent) personal bests on legs of 200m (32) and 400m (67), tying a personal best in the 800m (2:32) and also running 600m.  Less fortunately, my relays didn't help our team scoring much with one 2nd and three 3rd  place finishes.  Next year I will look to contribute to a Division-winning result.
Congratulations and thanks to our Captain Dave Long (in his spare time Dave is the VP, Finance & Administration for Celebrity Cruises), who did a terrific job organizing and coaching our team for the six months leading up to and including the meet.  I would like to give a shout out to all of my teammates: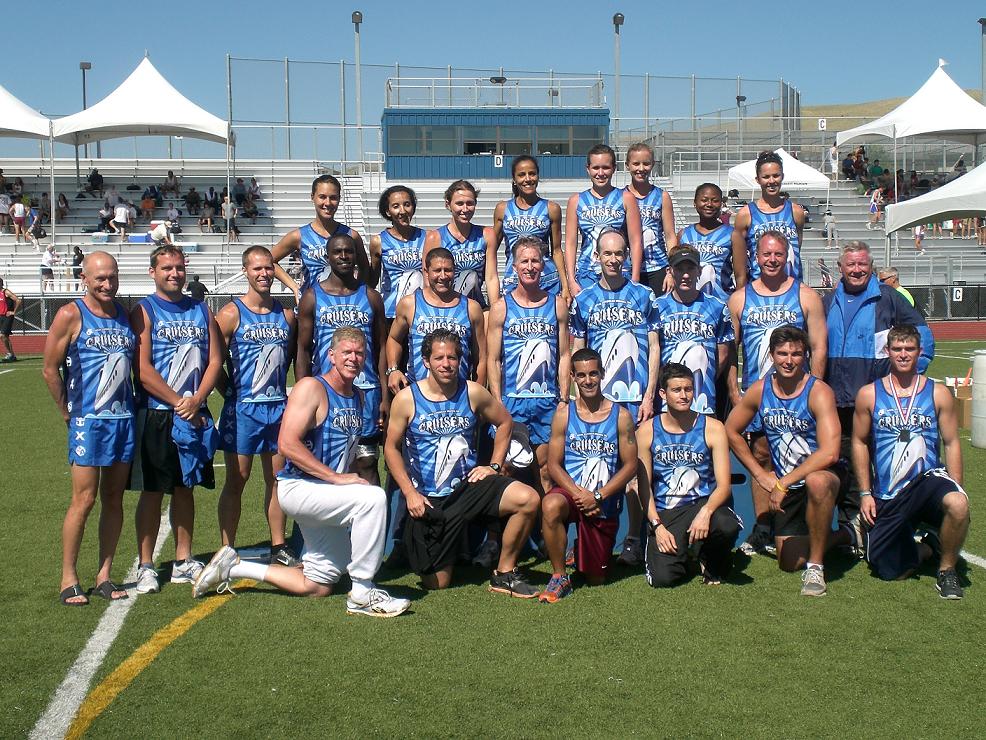 Row 1: Patrick Bralick, Sam Lawson, Lou Arias, Camilo Jimenez, Kevin Jones, George Burke Row 2: Frank Green, Shane Kitterman, JJ Valdivia, Ayo Olakanye, Frenando Maggi, David Long, Adam Goldstein, Kevin Duffin, Ron Gualskey, Stephen Christian Row 3: Maisa Gilbert, Dalila Jamaa, Ashlee Aleman, Bo Franz, Amelia Harrison, Rachel Domark, Darlene Sparks, Laura Jorgenson Not Pictured: Aimee Price, Claire Long