My name is Michael Bayley and I am the Executive Vice President, International at Royal Caribbean Cruises Ltd.  Since joining Royal Caribbean in 1981 as Assistant Purser on the Nordic Prince I have worked with so many wonderful and talented people. Too many to count and too many to remember.
Over the years as I bumped into former shipboard and shoreside colleagues literally all over the world we would share our many memories and re-live some magical moments. Many times we would say good bye with the words "we really should get all the oldies together, it would be a blast".

So about nine months ago I was on the phone with Michelle Wedig, a former shipboard colleague in the 80′s, and we were laughing about some of our escapades and Michelle said "you know we really should try to get all the old timers together". Not sure why exactly, but perhaps as we had been talking about those characters that had recently passed on it seemed so right.
We decided "The Royal Oldies" needed to happen and off we went with a committee of two. We soon expanded the group to include my secretary, Eileen Szep another 30 year veteran, along with Linda Givens from Entertainment, Linda Thomas Smith, Pura Fritzius and Francisca Phillips from Human Resources, Casandra Guillen from our travel department and Sue Updike from Facilities and another veteran.
We had the idea! We had a team! How would we connect with so many people spread all over the world?
Facebook of course! We set up the "Royal Oldies Reunion" Facebook page and literally within a few weeks word had spread far and wide. It was amazing how many former colleagues from as far away as Australia, France, Norway, Ecuador, Thailand, Europe, throughout Latin America and all across the U.S.A. and Canada responded.
We found a great location for the event and set about working through the details. The team worked tirelessly to create a night to remember. Actually it was a weekend to remember.  September 17th at the Hilton in Fort Lauderdale overlooking the port where Oasis and Allure call home, we had a party. The Royal Oldies Reunion.
From the 70′s, 80′s, 90′s, 00′s, current and former colleagues gathered. The list of attendees was like the who is who of Royal Caribbean history.  The people who helped create and build such a wonderful company. 362 people attended, which is more than the entire crew of the Song of Norway in 1972.
Captain Stangeland, Cruise Director Tony Benade, EVP Sales and Marketing Rod McLeod, VP Hotel Operations Frank Basso, Karen Tritley Director of Revenue, Alan Sepe and Delvin Litchmore from Beverage operations, four hotel directors: Al Martin, Roderick Smith, David Armitage and Daibhidh Dent, Bill & Shelley Witiak from the Cruise Staff, Cruise Directors Jeff Martin and Paul Rutter to name just a few!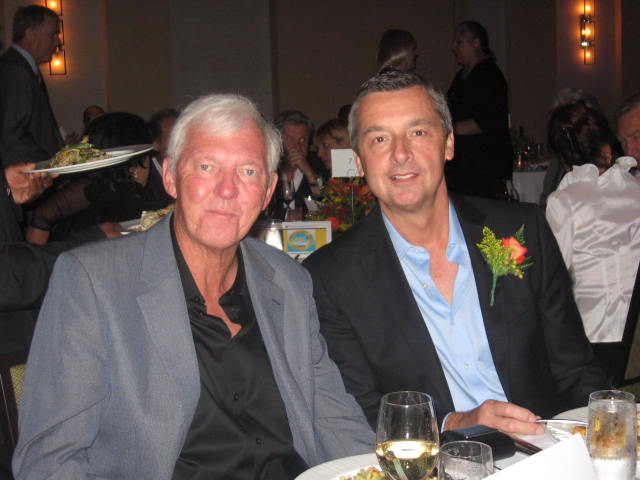 Our Master of Ceremonies for the evening was Mr. Ken Rush who is currently Allure of the Seas' Cruise Director. He entertained us all throughout the evening making fun and bringing various personalities back to life. What memories.
Adam and Richard Fain (both eligible and fully paid up Oldies) spoke eloquently about our company, our success and how all of us had contributed to build such a company.
I read a letter from Peter G. Whelpton one of the first employees of the company who had sat with Mr. Stephan in his home as they made plans to start Royal Caribbean.
Our entertainment was first class with Kelly Monteith, Levent, the amazing Mr. Hal Frazier and Private Stock. Ken kept the evening alive with great stories and humour.  We all laughed! Cheered! And the noise of people sharing the sheer excitement and surprise of seeing friends from so many years ago was joyful.
We had old photographs and displayed a montage of memories.  Our menu covers at dinner were from the 70′s and 80′s. Russ Bogue who heads our facilities team and a collector of memorabilia brought multiple displays of old brochures, landing cards, souvenir passenger lists, marketing campaigns and new ship introductions! Do you remember what everyone said about the Song of America back in 1982? It's too big!
As the night went on, the talking and excitement grew! We even had Eon Green one of the original shipboard photographers, set up for portraits! What a blast the night was. Full of happiness. So many people had grown families now it was a delight to see so many characters. Bret from the 80′s cruise staff wore his original blue jacket and white pants cruise staff uniform. It still fit him and looked great.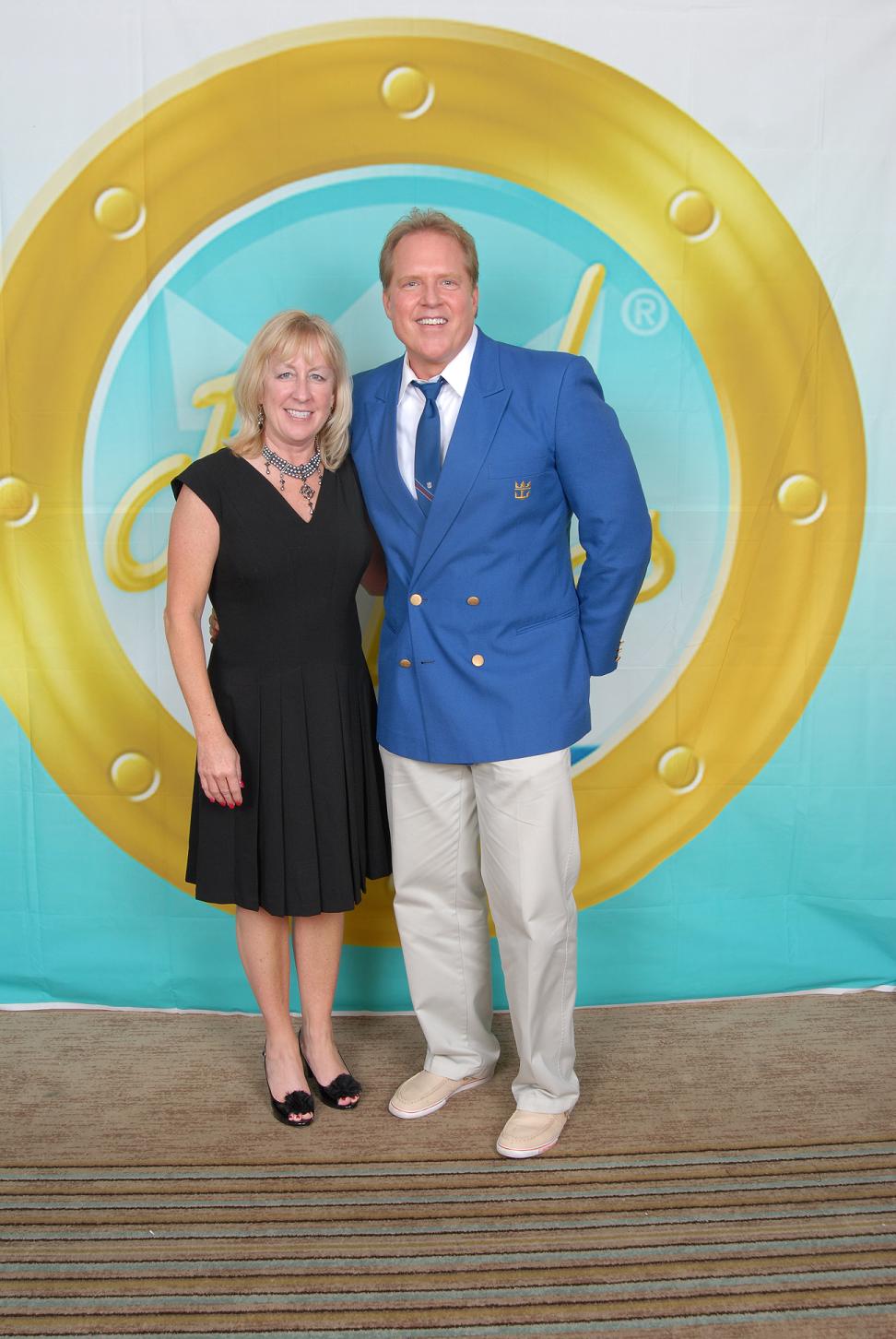 The evening was truly memorable. So many friends, so many memories, so many stories to tell and lives to catch up on. A wonderful event in Royal style!