If you asked me a year and a half ago what I'd be doing today, the last thing I would say is "Chef de Cuisine at 150 Central Park aboard the largest cruise ship in the world, Allure of the Seas."
My name is Molly Brandt. And really, I never expected to be here.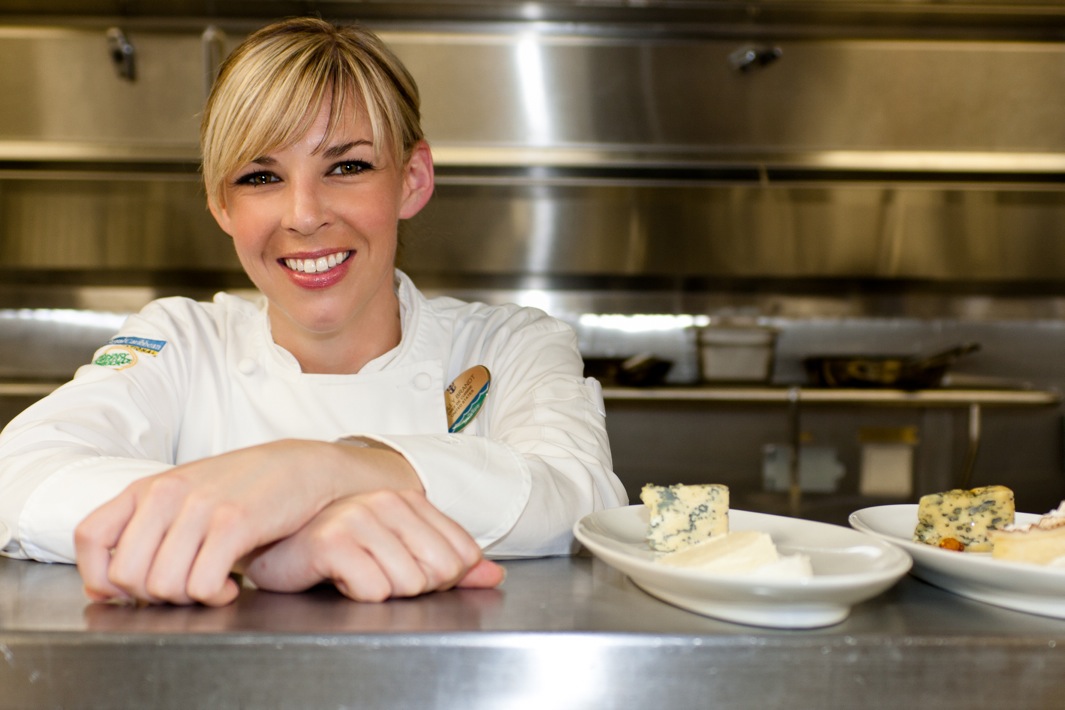 Now, I don't want to give the wrong impression. Working onboard has been both one of the most challenging and rewarding experiences of my life. It's just becoming the head chef of any restaurant—at sea or on land—can be a demanding proposition. I hope this little blog post gives a behind the scenes look at why running a kitchen in general isn't a piece of cake (bad pun totally intended), and how being at sea can make seemingly easy tasks cumbersome.
I won my position as Chef de Cuisine through a contest, "The Allure of the Seas Culinary Challenge" sponsored by Royal Caribbean and the Culinary Institute of America, my alma mater. During that competition, I was asked if I was ready for "ship life," and I naively exclaimed "yes!"
Suffice it to say, I was not ready, not even a little.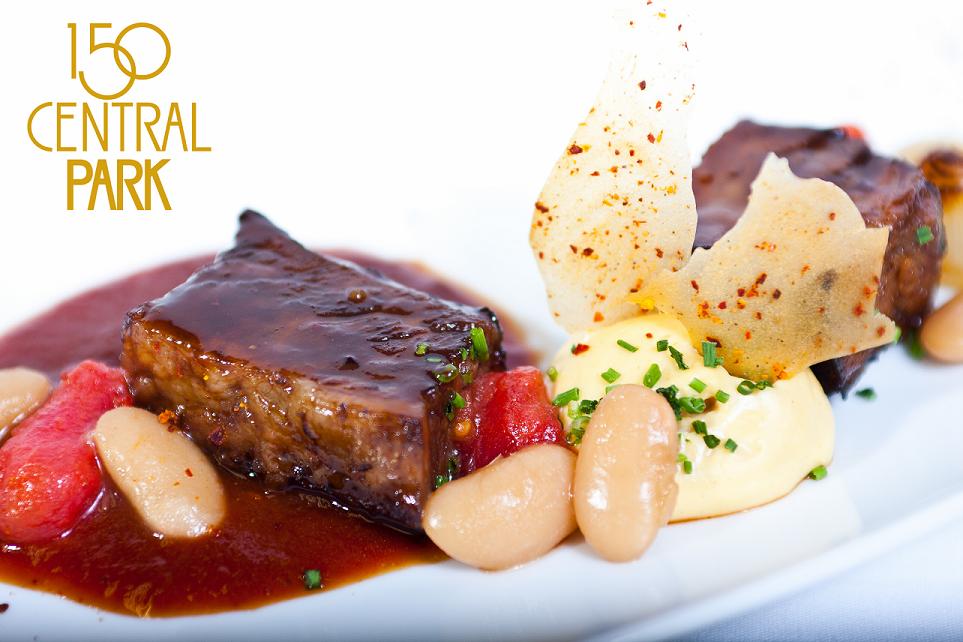 Don't get me wrong, there's not a big difference between cooking at sea and cooking on land. I often tell people that an apple is an apple is an apple. On the ship, my challenge is not in the kitchen, it's the logistics—namely inventory management.
Most of cooking is having the right ingredients on hand. Onboard, if I'm not organized and don't plan my menu well in advance, I'm up you know what kind of creek without a paddle. As you can imagine, I can't just run to the grocery store when I need something and there's no way they're carting provisions for little ol' me to the ship in the middle of the ocean. On Allure of the Seas, I have two menus I change every three months, which means I have to start looking for inventory a month or more ahead of time. While guests are enjoying the spring menu I'll already be sourcing ingredients for the summer months.
The tricky thing is, it's not just locating the ingredients. It's getting them onboard. If an ingredient is distinct and proprietary, or if Royal Caribbean has never used an item before, then I need to find it and pass the information to the purchasing team. From there, the purchasing team needs to identify the correct product, find out who supplies it, negotiate the best pricing, give the item a code and enter it into our fleet-wide inventory management system. Once there, it needs to be contracted to theMiamimarket and supplied through one of our distributors. All this needs to be completed at least two weeks before needing the product. (Since we only load provisions on embarkation day in Fort Lauderdale, this means if I need a product for that night's service, I need to make sure what I need is already onboard from the previous week). All this makes me sweat a little, as it's an exercise in organization.
It's a good thing I'm a list person.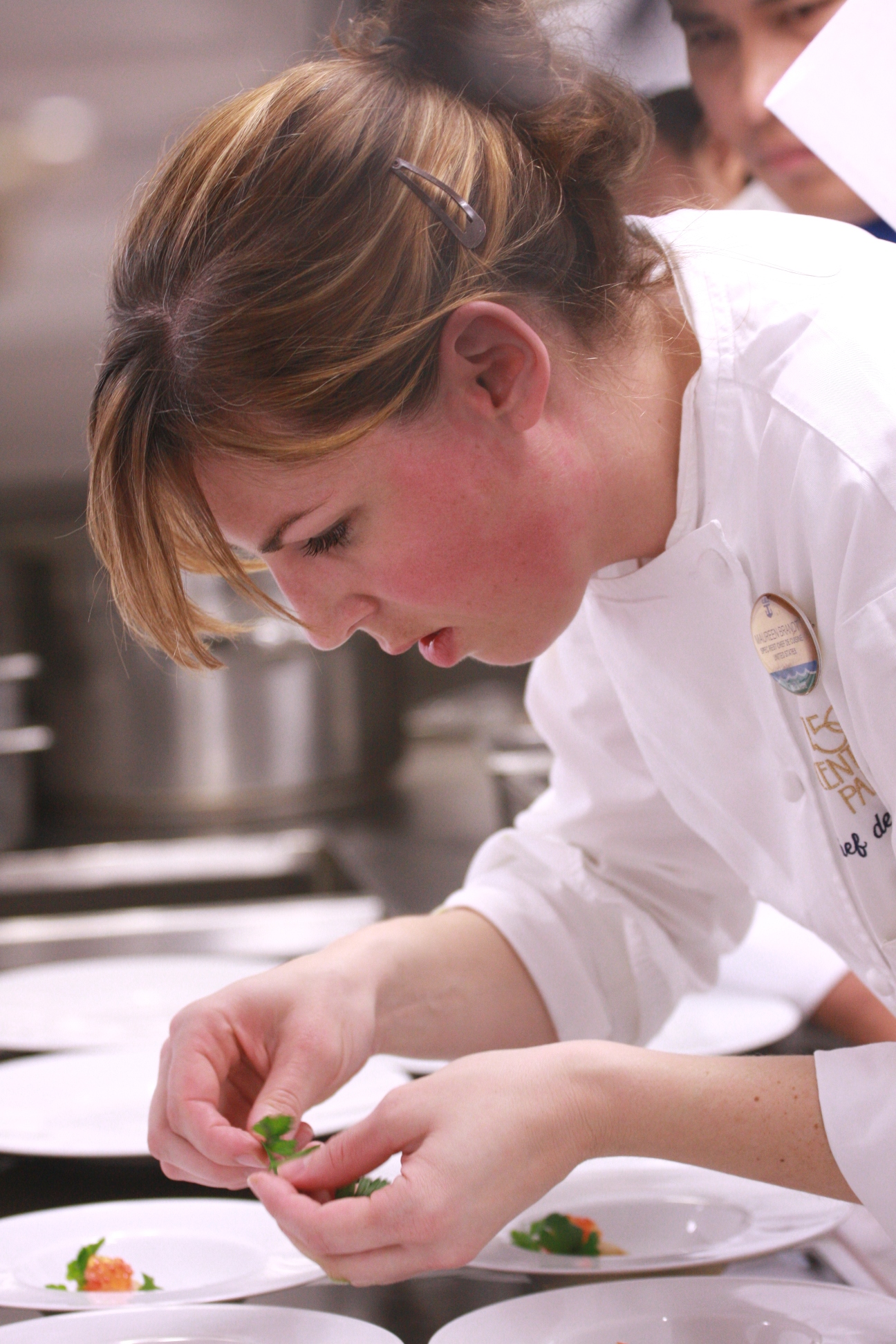 Besides not being ready for the logistical challenges of running a restaurant on the ocean,
the lifestyle of living and working onboard has been an adjustment as well. On the surface, it looks like anyone's dream job: I live and work in your vacation fantasy-land. And, while I know you're probably not going to feel bad for me, life onboard is a bit of a vacuum. I miss the mundane, ordinary things that most people are vacationing from. Because I'm on the ship twenty-four seven, I'm insulated from the events of the world.
I miss driving, talking to my friends, visiting the coffee shop on my way to work. While going to the grocery store is a chore for most people, I miss socializing with the produce section.
On the flip side, I can relax on a beach with palm trees swaying and warm ocean water lapping at my feet when I can spare a few hours. I've made friends from all over the world, gone ice skating after hours with a professional, international ice cast and hung out on the mooring deck crooning karaoke with the marine department until the wee hours of the morning. (Thank your lucky stars you didn't hear that!)
Like any job, there are things I like and dislike. But, I know that this position is unlike any I've ever had: living and working onboard Allure of the Seas is and has been an amazing experience I wouldn't trade.
To see more of Molly's delectable dishes, please click here.