We enjoy hearing from you.  The royal "we" in this context means the marketing and operations teams as well as myself.  While our antenna may often predict what the response will be to a particular entry, we are always curious to see what happens and we encourage you to post your reactions to and questions about what I have written.  Here are a few of the recent topics that engendered a notable response:
Most of the reaction to our new relationship with Dreamworks Animation (DWA) has been very positive.  Shrek and the other characters appeal to people of all ages maybe even more than we had understood.  On the other hand, some readers expressed concern that the DWA presence onboard Allure of the Seas, Oasis of the Seas, Liberty of the Seas and Freedom of the Seas will create too much of kid-centric, theme park style environment.   Of course, guests who enjoy parades and characters and 3D movies will enjoy the added value of the DWA cast and should avail themselves of the special opportunity that will exist on the four ships.  For guests who are not interested in this additional offering, it will be just as possible as before on these same four ships to have a fantastic Royal Caribbean experience taking advantage of all of the entertainment, programming, culinary and destination experiences that are already so appealing. It is the essence of the variety we offer on these state of the art ships that guests in various locations onboard can all be having a great time in completely unrelated ways.
Many readers are intrigued by our search for a chef and concept for the 150 Central Park restaurant onboard Allure of the Seas.  We are conducting this project in conjunction with the Culinary Institute of America.  June 27 was the deadline for entries for the chef selection process, and the voting began July 6th.  It is always your choice to pick something from the menu.  But not every day do you get to help us decide what the menu will be and who will be cooking the food.  So please have a seat at the table by casting your vote here. You can vote once a day through Sunday, July 18th.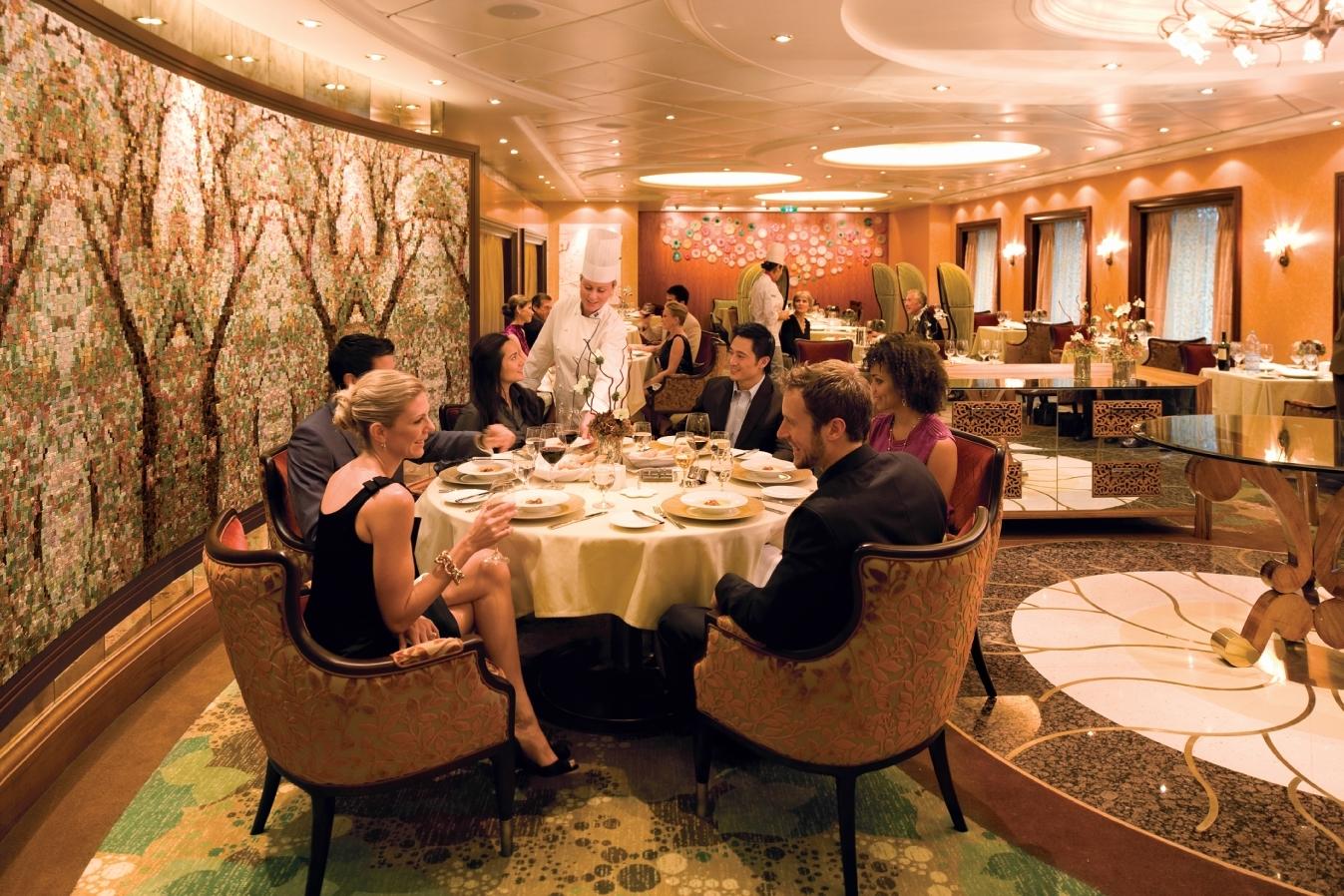 There was a favorable response to Craig Milan's guest entry on our new  voluntourism excursion opportunities.  Clearly many and probably most guests want to spend their vacation time pursuing their personal and family enjoyment, including taking Explorations! Shore excursions that reveal new destinations and provide new experiences.  And that's fine by us.  But the readers' response to the voluntourism options suggests there is a robust interest in doing good while having fun.  We will have to see how many guests actually sign up for these new opportunities to help out during the cruise.  Feel free to write in and express your opinion on this topic.