Voyager of the Seas is embarking on a new cruise itinerary this summer and many of her ports of call will be new to the Royal Caribbean International brand.  In this blog entry, I have asked Patrick Schneider, Director, Shore Excursions, to update you on some of the highlights of the tour program that will be offered for guests cruising on Voyager of the Seas this summer.  Patrick is one of the leaders in Craig Milan's Land Operations group.
____________________________________________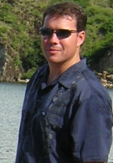 My primary responsibility as Director, Shore Excursions, is to oversee a team of Account Managers who identify and develop the tour programs offered worldwide on Royal Caribbean International, Celebrity Cruises and Azamara Club Cruises.  We have added several new ports to our cruise itineraries this summer, several of which are included on Voyager of the Seas' sailings.  I recently returned from a site inspection of many of these ports and wanted to provide an update on the experiences awaiting our guests this summer.
We conduct site inspections for several reasons and one of those is to visit new ports we'll be calling to frequently in the coming months.  The goal of a site inspection may vary but it's often focused on reviewing the operation with the local tour operators who will be conducting tours for our guests.  We visit the venues, port facilities, downtown areas, etc. that our guests will be visiting.  We work with experienced and reputable tour operators and through collaboration with these professionals, it's quite common to develop several additional ideas for tour products we believe our guests will find interesting. 
During the recent site inspection, we visited five of the ports Voyager of the Seas will be calling on in 2011.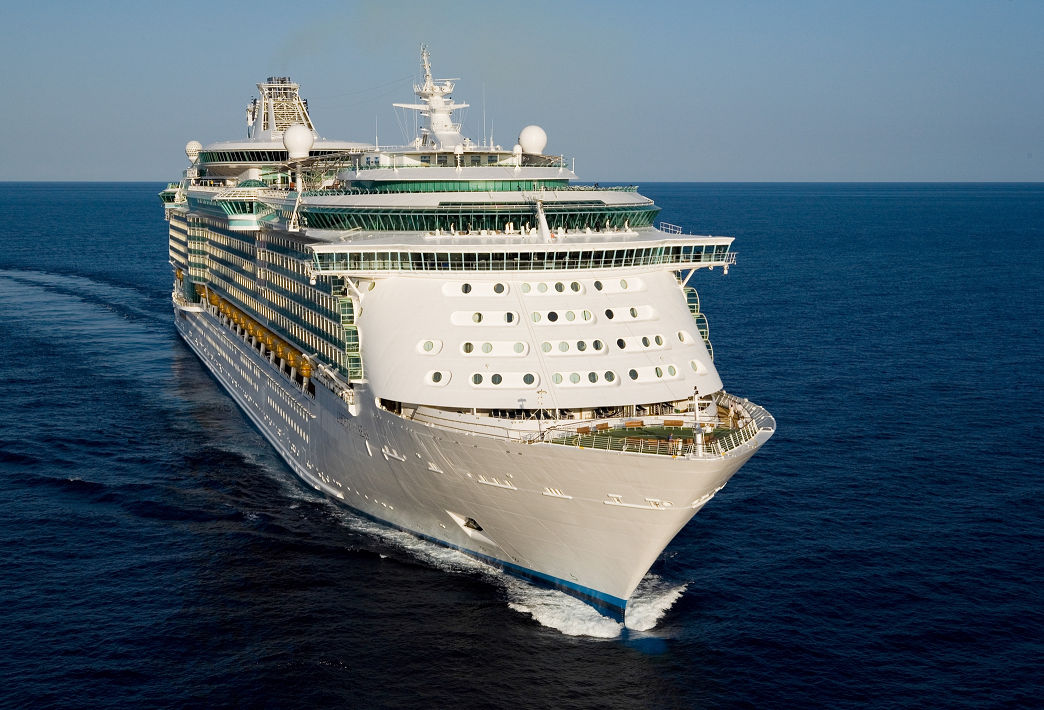 Koper, Slovenia is this modern-day country's only commercial outlet to the Adriatic Sea. I'm excited about this port in particular, as it is relatively unknown to most of our guests, and it has so much to offer.  The local population is thrilled to welcome our guests, and the town of Koper is such a wonderful experience right next to the ship.  However, the port is just a gateway to so many other interesting and unique venues.  It is quite a fascinating country, offering a new experience in Southern European cruise destinations.   There are several interesting things for guests to visit, many of which are outside the town of Koper, including the town of Bled and Lake Bled, which have existed for over a thousand years.  Or guests can visit the picturesque Karst region of Slovenia which is a short distance from the Slovenian/Italian border and is home to the Lipica Stud Farm, founded in 1580 and for over four centuries, has nurtured the tradition of breeding and selecting thoroughbred Lipizzaner horses.  Or guests can explore the Postojna Cave which has well-kept paths making it a horizontal cave, and is quite impressive.  There is also a unique tour available so guests can explore Slovenian heritage on display through various festivals in small towns.  The tour will visit various festivals based on the local schedule.  Examples of the festivals to be visited during the 2011 season are the Cherries Festival, Festival of Prosciutto & Wine, Festival of Plums, Fisherman's Festival, Salt Festival, and Medieval Festival.
Located on the Adriatic coast in northeast Italy, Ravenna was briefly the capital of the Roman Empire and later the Italian capital of the Byzantine Empire. During this time, incredible mosaics were constructed throughout the city. Described as a symphony of color in Dante's Divine Comedy, Ravenna's well-preserved mosaics are some of the finest remaining in the western world and it is home to 8 UNESCO World Heritage Sites.  The history and significance of Ravenna is often overlooked, and the walking tours with the guides really bring it into perspective.  It is also a gateway to two major Italian cities, Bologna and Florence (and Voyager remains in Ravenna long enough to for guests to visit to Florence, which is a first for ships in the Adriatic). Bologna, approximately 75 minutes from Ravenna, was once an ancient Etruscan settlement and within its walls the first university of the world was established in the 11th century. In its charming historical center, many ancient palaces and churches stand as a witness to the cultural relevance that Bologna has had over the course of time.  I would categorize Bologna as a 'don't miss' Italian city – once you have wandered its streets and understood its history (it has the two towers that are over 10 stories tall and date back almost 1000 years – right in the middle of the city!), you will want to come back to visit it again.  Of course, one of my personal favorite attractions from this port would be the Ferrari and Lamborghini museums, with the added bonus of actually going onto the production floor of the Lamborghini factory and watching them assemble these famous cars by hand.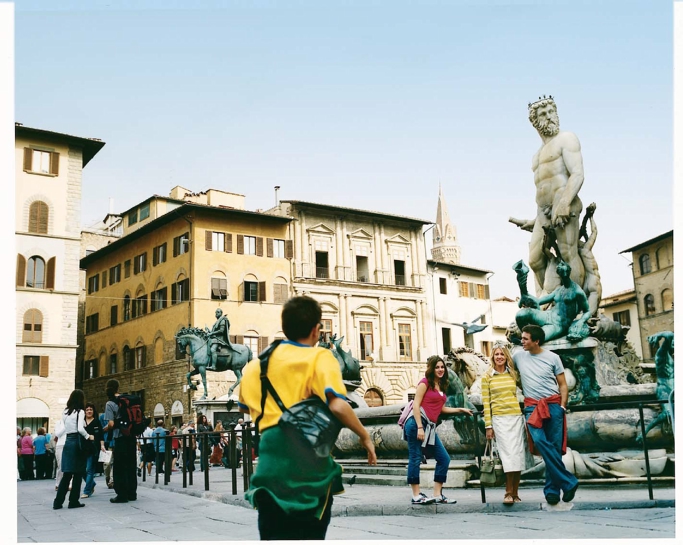 A principal harbor for over two thousand years, Bari, Italy is a charming city on the Adriatic coast. The old town, Barivecchia, is cherished for its medieval characteristics and buildings.  For me, it is more about the region than just the town, however.  What struck me most about Bari and the surrounding area was its 'old school' atmosphere of Italy.  You can go to the downtown area and the women are still making pasta outside their houses, visit the unique trulli houses in Alberobello, and then there are olive tree plantations where some of the olive trees are up to 2,000 years old – and still producing olives.  Imagine that – the region has been able to sustain these olive plantations through so many different civilizations.
For guests who may have visited Venice, Italy before, there are always new experiences to be had in the city that is composed of 117 islands in the Venetian Lagoon and held together by a series of canals.  While Venice is a very well-known city, it is hard to understand it without exploring it thoroughly.  It is a maze of pathways, with no vehicles driving around, just lots of people!  As you explore, and think of the history of the city, why it developed, how it was developed (fascinating in its own right!), and how much influence it had on Europe's development, you really start to feel the mystique.  I do think there is a lot of value to taking a tour, and then spending time delving deeper into the towns, exploring the various squares and neighborhoods.  We offer an after hours visit to the famous St. Mark's Basilica, appropriately titled St. Mark's Basilica After Hours.  St. Mark's is one of the most popular and visited sites in the city and is crowded with visitors during the day but it becomes a silent temple of worship as the evening falls and guests can experience this reverential peace.  Most visitors catch only a glimpse of Venice which may provide a very superficial picture of the city.  There is far more to see in Venice than the traditional sight of St. Mark's and our Secret Venice Walking Tour will take guests deep into Venice's intricate maze of hidden pedestrian passageways on a 2.5-hour guided walk, plunging into the bustle of everyday Venetian life.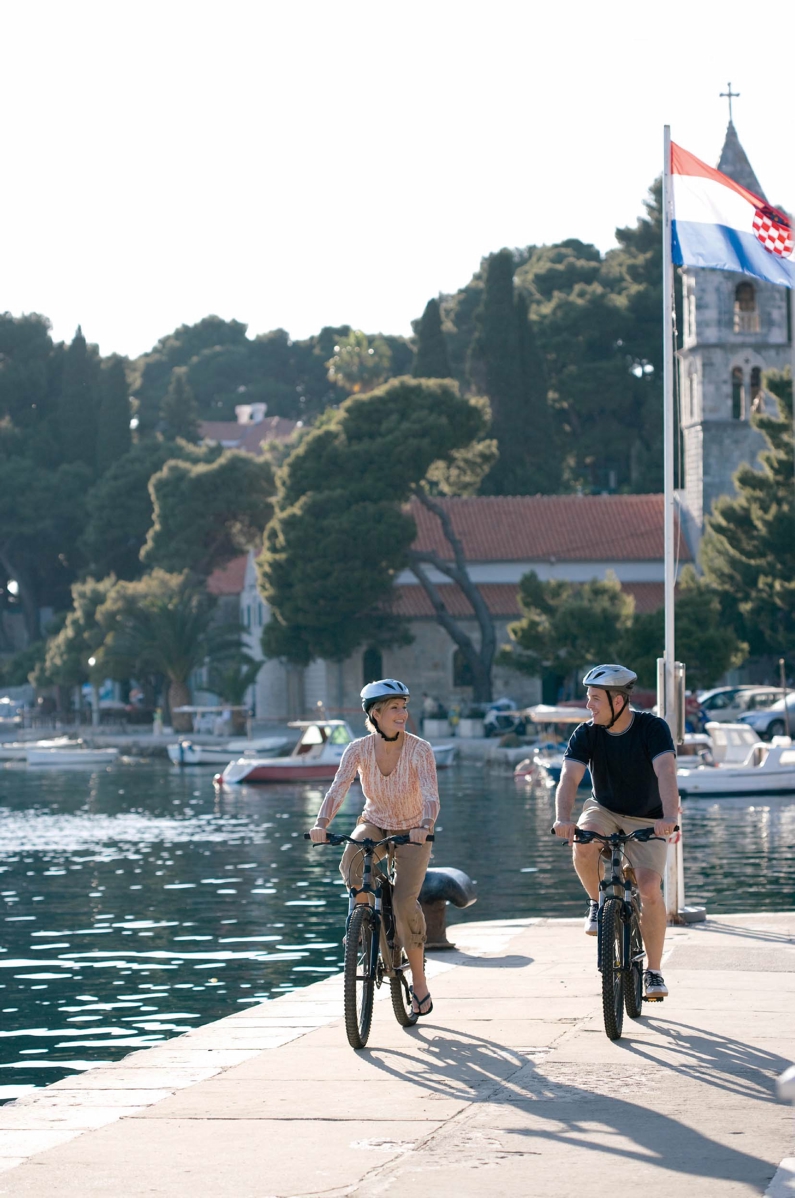 Dubrovnik, Croatia is most famous for its old city and walls which have been designated a World Heritage Site by UNESCO.  Dubrovnik has recently become a highlight port for many European itineraries, and there is no question it is worth all of the hype.  However, the villages near Dubrovnik give our guests a much more comprehensive understanding of the lifestyles of Croatians, as well as a great view of the amazing coastline.  Visiting the old city is a must for first-time visitors and we offer multiple tours that include or entirely focus on the walled city, but our local tour operator has also put together some great full day options that enable our guests to see both the city and also experience other parts of the country.  For returning visitors, the resort town of Cavtat is a charming example of a seaside town and the views along the Dalmatian coastline are fantastic.  One unique way to experience this is on the Konavle 4WD Safari which allows you to explore areas of Dubrovnik, not often visited by tourists, as well as some of the most beautiful parts of the Croatian countryside.  Or try the Bike Adventure in Konavle Valley for a scenic ride through the countryside, vineyards and along the Ljuta River.
I've only covered some of the highlights in this blog – each of these ports has much more to offer.  Visit www.RoyalCaribbean.com/ShoreEx for more details on the tours and venues referenced in this blog as well as all the other exciting options available.  Guests looking for a new and unique experience will have plenty to talk about after cruising on Voyager of the Seas this summer and experiencing all that these ports have to offer.