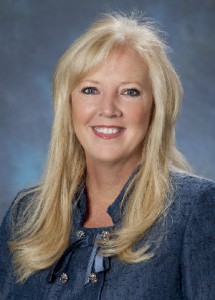 What a week we picked to do our Anchored in Excellence (AIE) visit to see how Legend of the Seas was doing in her home in Asia. We flew into Tokyo to join the ship. What we didn't realize was that is was the Japanese holiday of Golden Week, so it was a special time to be in Japan.
We actually sailed from Yokohama. This is a very impressive cruise terminal and we had a great sail away with a band in full costume playing "Anchors Away" and the entire check-in staff came out to bow and wave to us. It was our first embarkation in this port and it was historic for a number of other reasons as well. For Royal, it was a record number of Japanese guests onboard at a count of over 1,500. It also was a record for Yokohama to have so many Japanese guests embark and sail on a passenger cruise ship.
We were very focused on ensuring our Japanese guests had a great experience and we flew Travis, our chef from Izumi on Oasis, to consult with our executive chef onboard Legend. Travis created an amazing Sushi and traditional Japanese menu and also did a demonstration in the Centrum, it was a huge hit with all our guests, including some Diamond Crown & Anchored guests from Tennessee! It also happened to be my birthday during our AIE visit, so I was very spoiled by Travis and he made me some amazing tempura. The onboard team also ensured that there was plenty of birthday cake too!
We did our regular AIE program, but in addition to our usual series of meetings, we had the opportunity to present the entire Legend crew with the award for "2009 Ship of the Year," which included a Plaque, a flag they can fly proudly and $10,000 for the crew welfare fund. Legend also won our contest for the best ratings in our "Best December Ever," as well as had the highest crew morale of the entire fleet. We gave them a lot of very well deserved awards. I am very proud of this team and the amazing product they are delivering to our guests.
Once we arrived in Shanghai, China, the significance of the week continued, as the World Expo opened this week. Our guests were really in for a treat as it is estimated that 72 million guests will visit the Expo during its 180 day duration. We had the opportunity to see the grounds and the various pavilions and there are really no words to describe it. We also were all amazed at how unbelievably clean the city was. There was the most amazing landscaping everywhere – medians on the roads, on overpasses, unique flower displays in front of buildings. They were simply everywhere and I've never seen anything like it. I can't even keep one flower box alive, yet, and somehow they are managing to have an entire city in perfect bloom.
In addition to our ship visit, we also had the opportunity to visit our Shanghai office and meet with our Country Manager, Dr. Lui, and his entire team. It was great that we could have our Hotel Director, Colin Clarke, join us as well, so we had a really good session that had the perspectives of the ship, the local office and our corporate insight to discuss additional ways we could ensure we "Deliver the Wow" to our guests from all over the world. What a week!!!!