By Adam Goldstein, President & COO, Royal Caribbean Cruises Ltd.
Less than four months to Quantum of the Seas! As one of my law professors like to say, the "relentless march of the calendar" has brought us within range of the launch of the next new class of ships in the proud history of Royal Caribbean International. I wonder how many of our readers can say they have cruised on all of the following:
– At least one of Song of Norway, Nordic Prince or Sun Viking
– Song of America
– At least one of Sovereign of the Seas, Monarch of the Seas or Majesty of the Seas
– Empress of the Seas (originally known as Nordic Empress)
– Viking Serenade
– At least one of Legend of the Seas, Splendour of the Seas, Grandeur of the Seas, Rhapsody of the Seas, Enchantment of the Seas or Vision of the Seas
– At least one of Voyager of the Seas, Explorer of the Seas, Adventure of the Seas, Navigator of the Seas or Mariner of the Seas
– At least one of Radiance of the Seas, Brilliance of the Seas, Serenade of the Seas or Jewel of the Seas
– At least one of Freedom of the Seas, Liberty of the Seas or Independence of the Seas
– At least one of Oasis of the Seas or Allure of the Seas
– And have a sailing booked on Quantum of the Seas!
If you think you've hit the mark on the above list of 30 Royal Caribbean ships, let me know. And thanks for your awesome loyalty!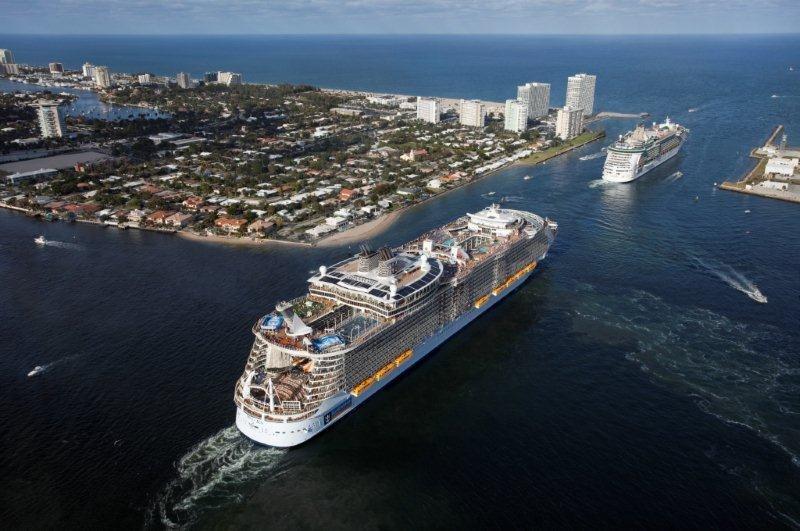 As we get closer to the delivery of Quantum, the Royal Caribbean International leadership team, especially Lisa Lutoff Perlo, EVP, Operations will be narrating the preparations and then the beginning of our big bold baby's new life. If you know us well, you know nothing captivates or motivates us more than getting a new class of Royal Caribbean ship off to a great start. With the amazing features Quantum will have, the current process will be no exception to rule. Enjoy!