Here we are at the end of another year that went by in a flash. My 24th year with the company has been one of the most interesting and challenging to be sure. The company and the industry have had to rally in response to both the tragedy in Italy and the economic malaise in the world – especially in Europe.
We are oriented to emphasize the value of our products and services. During the last few years the value message has been essential as consumers strive to ensure every dollar/euro/pound/etc. is money well spent. It is incumbent upon Royal Caribbean to maintain the exceptional value of our products.
It has been a good year for our fleet both in satisfaction ratings and in revitalizations. During 2012 we made major investments in Grandeur of the Seas, Rhapsody of the Seas, Mariner of the Seas, Serenade of the Seas and Enchantment of the Seas. I really enjoyed spending a night on Grandeur recently to see first-hand the improvements featuring the Centrum Wow entertainment.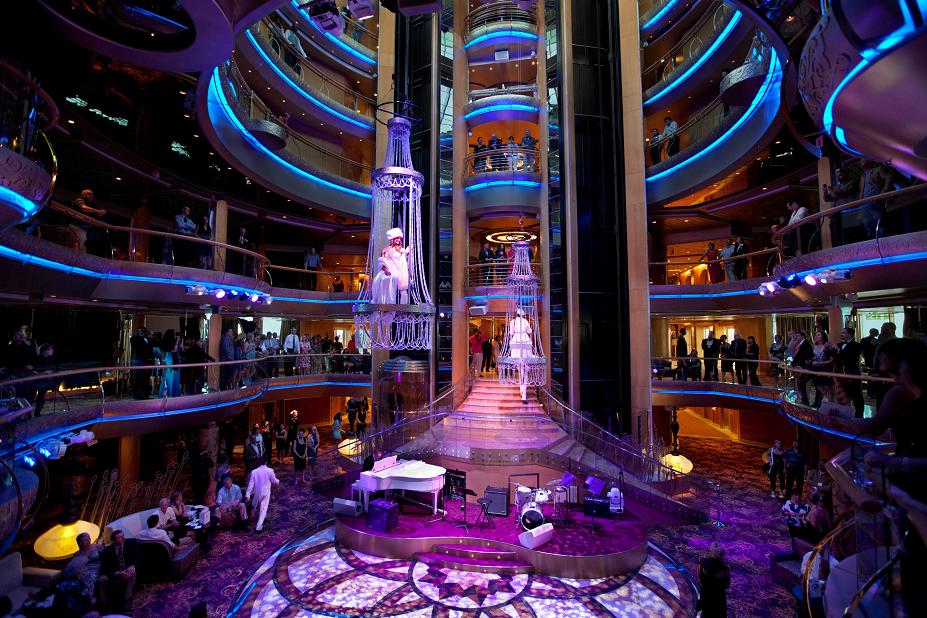 We continue to implement new products and services from the Coca-Cola Freestyle machines to the Barbie program from Mattel to the expanded beverage packages. In addition, we are well into the upgrading of our main dining room culinary offering and of our internet connectivity throughout the fleet. Our commitment is to remain the world's most innovative cruise line through our own efforts and in partnership with other leading brands such as Starbucks, Fisher Price and DreamWorks.
There is also a lot that transpired off board. One of 2012's most notable developments was the acceleration of social media usage especially by our loyal guests. Wow. There is considerable usage of Facebook and Twitter of course but lots of other interesting connections are emerging via Instagram, Pinterest, YouTube and others. I don't think these companies started for the purpose of enabling cruise conversations and imagery to bounce around the web, but they might as well have.
Throughout the year I've noted the support our travel agent partners have given us. On December 14th, we were fortunate to be named Best Cruise Line for the 10th consecutive year by Travel Weekly based on voting by U.S. travel agents. We are extremely appreciative and consider it a very significant achievement for our brand to win such consistent recognition at such a high level of the industry.
With all these developments as a backdrop to 2013, next year should be most interesting too. We don't know a lot of what will transpire but we do know a few things already. One at the top of the list is we will finally, mercifully be able to say what our Sunshine ships will be all about. If you think it has been hard to wait so long to find out, just imagine knowing and not being able to say.
In closing out 2012, I want to thank all of my colleagues shipboard and shoreside for their endless extraordinary efforts to deliver the Wow to our guests. Happy Holidays to each and every one of you and to all our readers as well.