By Adam Goldstein, President & COO, Royal Caribbean Cruises Ltd.
My latest travels brought me back to Asia the week of June 16 – 20.  As always, the pace and energy of the region are palpable even if there is a tinge of worry about China's overall economic growth rate slowing to "only" 7.5% or so in 2014.
I spent most of my time in Shanghai.  The primary purpose was to announce the totality of our China 2015 deployment.  We made it clear that we will offer Royal Caribbean International cruises on four ships based in four homeports next year.  No other cruise brand will offer anything remotely as comprehensive to the market in 2015.  In summary, Quantum of the Seas will homeport in Shanghai after it completes its 53 night Global Odyssey from New York on June 24th, Mariner of the Seas in Tianjin, the revitalized Voyager of the Seas in Hong Kong and Legend of the Seas in Xiamen for a 40 night program (Legend is otherwise in Singapore in the summer of 2015).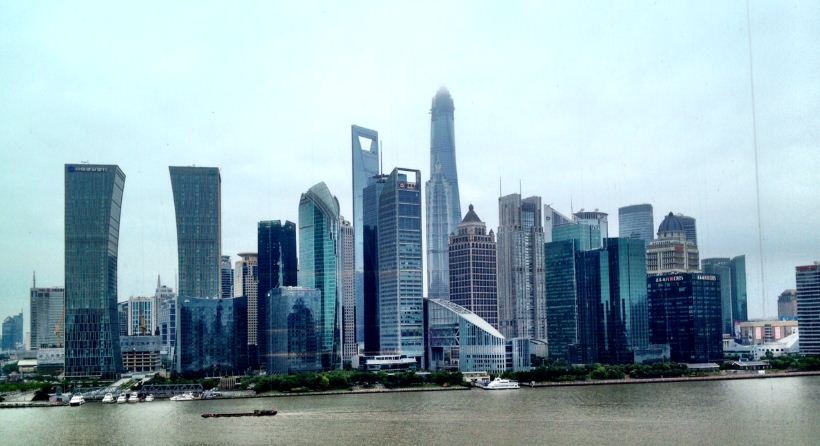 While most of the itineraries are in the four to six night range to respond to the vacation preferences of the Asian market, we have scheduled a number of slightly longer cruises to attract our loyal cruisers to one of the world's most exciting regions. This is especially true for Quantum.  Please consider an Asian cruise vacation on Royal Caribbean in 2015.  It's just remarkable to see what is going on in China and the surrounding region today, while simultaneously visiting sites of great historical and/or cultural importance.
From Shanghai I traveled to Hong Kong, one of my favorite cities in the world.  I'm glad I've been a tourist in the past, because my "maximum impact" schedule doesn't permit any fun these days.  All of my time was taken up with media interviews, a press conference and a travel agent function.  We announced the commencement of a Royal Caribbean sales and marketing office in Hong Kong and the deployment of Voyager of the Seas at the new terminal at Kai Tak beginning next summer.
While I'm excited about our prospects for the near and long-term future, I would be remiss if I did not take a moment to thank Lotus Tours, our International Representative in Hong Kong for the last 20 years, for all of their efforts on our behalf.  Their owner H.P. Kong, one of the most amazing people I've ever met in the industry, and Joseph Lam, who oversaw our business for the whole period (and who will continue to represent our sister brand Celebrity Cruises in Hong Kong), did a great job for us and have my utmost admiration and appreciation.
I'm looking forward to four weeks in Miami to attend to business at headquarters and to get ready for my big race in late July in North Carolina.