Recently I visited both shipyards that are currently building ships for Royal Caribbean International.  First I traveled to Meyer Werft in Papenburg, Germany (builders of Quantum of the Seas, Anthem of the Seas and Quantum III).  A few days later I traveled to STX France in St. Nazaire, France (builders of Oasis III). The shipyard visits are always special no matter how often I go.  Each ship we order is crucially important to us.  Each ship is also crucially important to the shipyard, its employees, the people who live in the surrounding region and even the country in which the shipyard is located. While both sides are clearly very focused on the commercial aspects of buying/selling a ship costing $1 billion or more, the relationships are also important.  None of the shipyards are easy to get to, but if anything that makes it more important that we find the time to make the trek from time to time.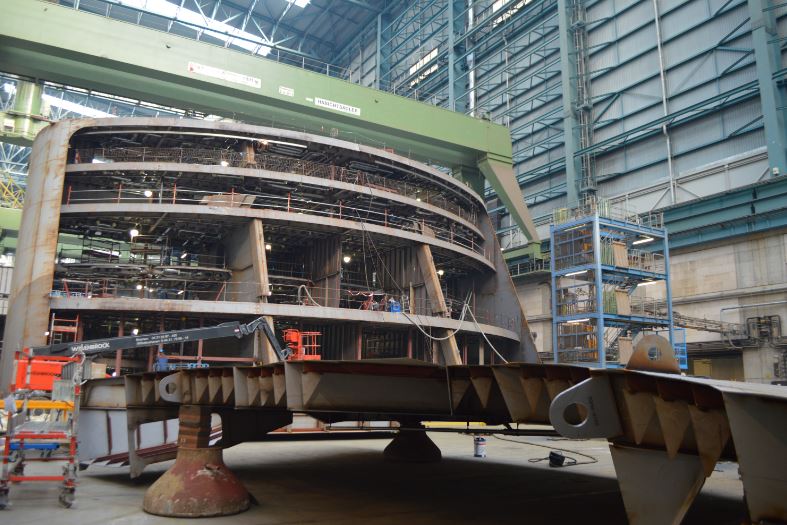 In Papenburg, we discussed the progress of our Quantum-class ships.  Quantum of the Seas itself is rapidly coming to life and the great blocks of steel are readily apparently throughout the shipyard.  Besides reviewing these we also typically visit the factory where the staterooms are fabricated and assembled.  There are distinctive aspects of each shipyard and Meyer is no exception.  First, the Meyer family has been building ships in Papenburg since the 18th century, handing down the shipyard from father to son from generation to generation.  Second, the ships are built inside a cavernous building hall that is one of the world's largest indoor areas.  Finally, the shipyard sits well up the Rivers Ems from the open sea, thereby requiring a very carefully calibrated river transit when each ship is completed.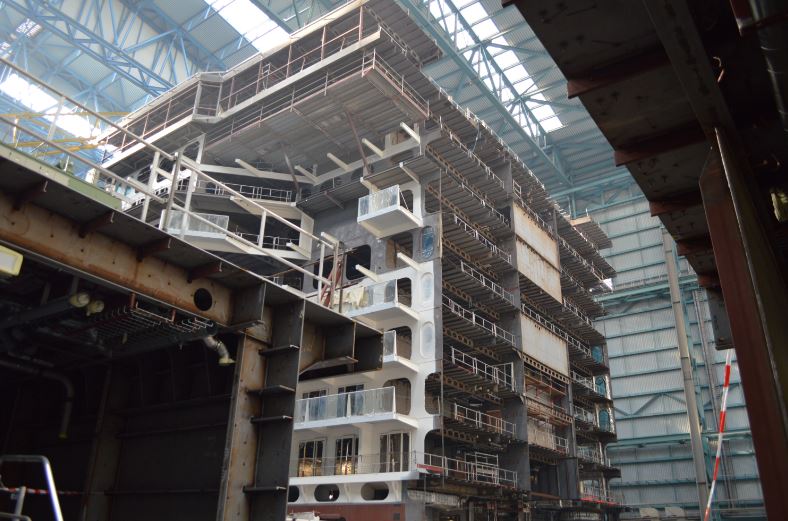 In St. Nazaire, we celebrated the first steel cutting of Oasis III.  It was a festive affair and underscored the mutual good feeling of the restoration of a relationship that had been extremely important to our development (Sovereign, Monarch, Majesty, Empress, Legend, Splendour, Rhapsody, Vision plus Celebrity's Millennium-class) but had lapsed for about ten years before the Oasis III order. For a number of the top executives at STX France, their first project of their careers was the design and construction of Sovereign of the Seas in the mid/late 1980's. So they are thrilled to have the opportunity to provide us with an Oasis-class ship.  An extra bonus of the day was absolutely spectacular weather on the Atlantic coast of France, not always the most hospitable of places.
I suppose when something is going to come into existence with its own unique name, everyone involved is going to feel a lot of passion for it.  Our new ships certainly fit that bill.  I thank all the men and women who work on these amazing projects for the shipyards, their affiliates and their suppliers.  We are very much looking forward to the fruits of their labors.