The last five days have been busy in the running department. On Sunday the 12th, I raced at the Florida Senior Games in Fort Myers.  I consider myself to be a baby Senior (age 50 – 54) although that is not an official designation.  All of the athletes at that level deserve a lot of credit for competing.  As for me, after considerable waffling about whether to run the 800 meters and the 1500 meters, I went for both of them.  The tougher competition was in the 800 meter race, where I came in 3rd with a disappointing time of 2:35.  I was right with the two runners ahead of me at 550 meters and didn't keep up with them down the heavy wind in our faces homestretch. I have to give them both credit.  The first place finisher came back 90 minutes later and ran the 400 meters in 0:56.  Wow.  The second place finisher has beaten me three times now and is my benchmark for improvement.
Two hours later I won the 1500 meters in 5:21.  Again, not a good time but a much better second race than when I did the same combo in early November.  Plus a serious competitor with fresh legs finished 7 seconds behind me after leading early in the race.  So, in summary, nice to win a gold medal, need to get faster, have a lot of work to do to get ready for the national meets next year. Thanks to my high school track teammate, Bob Sweeney. for acting as my manager/coach at all of my Florida track meets.
Thursday the 16th I ran the first edition of the Royal 5K in St. Maarten before attending the plaques and keys ceremony with the officers of Allure of the Seas and the government officials of St. Maarten.  Under cloudy skies the race went off without a hitch and I finished fourth out of just over 100 runners.  The actual time is irrelevant because the course was altered at the last moment, but my run equated to about a 19:30 true 5K.  The Royal 5K was the highlight of a week of running festivities on Allure of the Seas. During the race I ran with recent NCAA 1600-meter champion, Sean Jefferson, (whose pulse probably never got above 40) and after the race I had long conversations with Olympic marathon champion, Frank Shorter, and running guru Bart Yasso.  If you are a runner you know this is very cool stuff. This experiment was a joint effort of Royal Caribbean, ESPN, Reebok and Wildside Events.  We need to debrief and think through how to sustain a program of this nature.  The people who participated seemed to enjoy it immensely.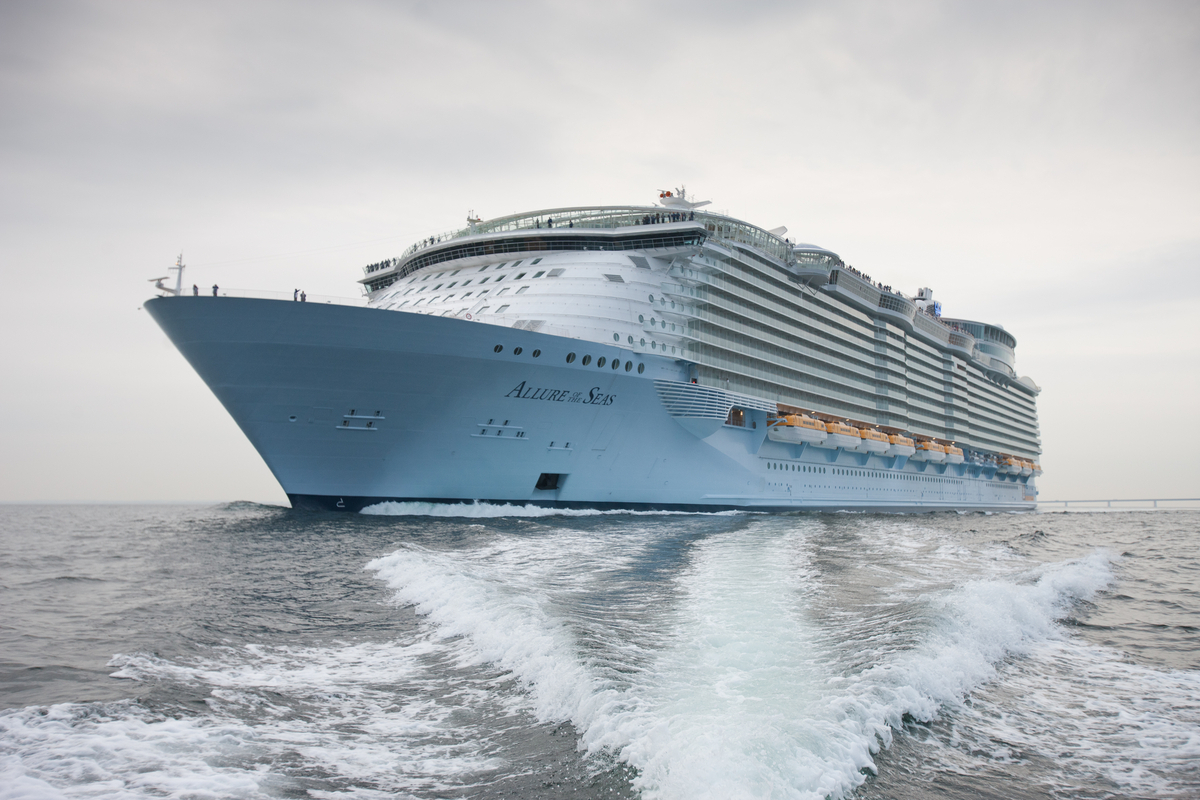 Other personal news items – in my 40+ years as a Philadelphia sports fan I don't think there has ever been anything quite like the Phillies signing Cliff Lee.  Of course there have been other high profile free agent signings such as the Eagles' infamous signing of TO in 2004.  But the combination of how good Lee is, how much he was liked when he pitched for the Phillies in 2008, that he is joining three other major pitching stars and (last but not least) that he signed with the Phillies instead of with the Yankees, put this into orbit. If you don't believe me, just read the chat boards. I haven't seen a celebration like this since before a final exam at Princeton when the teacher announced that the two essays we needed to write (out of the original five possibilities) were the ones for which everyone in the class had prepared… except me.
Finally, Florida Governor-elect Rick Scott's child welfare transition team subcommittee of which I am chairperson is nearly finished with its whirlwind assignment; a total of 33 days, including Thanksgiving, from the formation of the team until the final report.  Although I have been involved in Florida's system of care for about 8 years now, I never think I know what I should know to discharge such responsibilities. But I have learned a few things and I do believe there is value in bringing skills from the corporate environment to challenges that beset well meaning people in the nonprofit sector who are long on passion but sometimes short on the right kinds of experience. I very much appreciate the good relationship I have with George Sheldon, the Secretary of Florida's Department of Children and Families. And it is fulfilling to observe the obvious high esteem in which Our Kids of Miami-Dade and Monroe is held throughout the state for the progress we have made to improve child welfare in our local community.